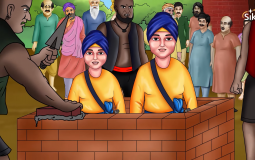 This story was told as a way to invite our youth, ourselves, and anyone who has a heart to receive it, to join the Sahibzade as children of Guru Gobind Singh and Mata Sahib as well as grandchildren of Mata Gujri ji and Guru Teg Bahadur.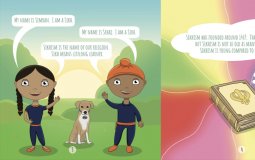 An artfully told story sharing basic facts about Sikhs and who they are. This story should be in every classroom library, school library and public library in the United States.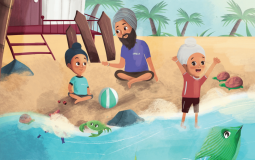 Bhajneet Singh wrote this empowering story with his own family in mind. A turbaned Sikh and avid surfer, Bhajneet's love for the ocean and nature is captured in the verses of this beautiful book and it's stunning illustrations. He hopes that future generations will be able to enjoy the bounty and beauty of the Earth, and that this story will inspire kids to protect it.
This is a story that will not only ignite the imagination of young ones it will inspire them to act in their lives. Most importantly it will assure them that Guru Nanak is present in their lives, personally loving and guiding them.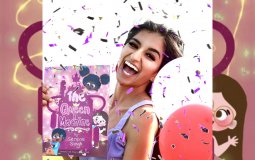 "With the platform I have today, my greatest dream this year was to produce something that will grow and impact children in a tangible way. Growing up as a Sikh South Asian girl in Colorado Springs, Colorado, I wanted nothing more than to blend-in with my peers. Fast forward a few years – my individuality is what I cherish the most about my life's journey," says Singh.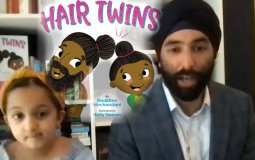 Raakhee Mirchandani wrote "Hair Twins," which explains why men like her husband Agan wear turbans and don't cut their hair.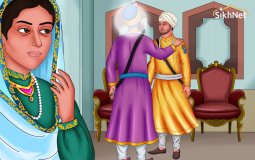 This story is directly based on a historic text and shows the personality of the future Guru when he was young: Sri Teg Bahadur had no interest with anything in this world. His mother, Mata Nanki, was concerned about this and asked the Guru what greatness he sees in her simple son.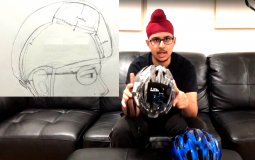 Helmets don't fit joorhas!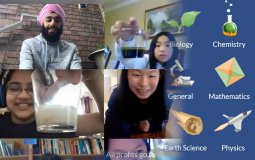 "Without hesitation, I knew I wanted to donate 100% of the money to food banks. This was my way to utilize my unique position to do seva."
Pages