SikhNet is delighted to announce that the next lecture in our SikhNet Scholar Series will be with Amardeep Singh on February 10, 8.00pm EST. The SikhNet Scholar Series will continue in 2 parts in 2023 with the first lectures running in January, February and March.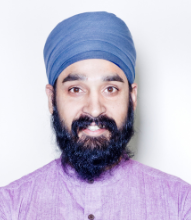 In this session, Simran reflected on his path in practicing, studying, and writing on Sikhi, including challenges he's faced and lessons he's learned along the way. You can watch the lecture here (2) Practicing, Studying and Writing on Sikhi with Dr Simran Jeet Singh - YouTube
You can read more about his book here The Light We Give | SikhNet 
On February 10th Amardeep Singh, director of Understanding Guru Nanak through a Docuseries will host a discussion on the insights gained from the making of the documentary series. Amardeep Singh's Docuseries received the coveted Guru Nanak Interfaith Prize awarded by Hofstra University and he was honored at a ceremony at Hofstra on November 14th, 2022. You can read more about the docuseries here. Travel Docuseries Explores Allegories in Guru Nanak's Janam Sakhi | SikhNet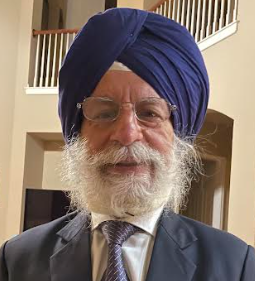 Then on March 14th we will round off the first part of the series with Bhupinder Singh talking about the subject of Humility. In 2018 he published a book on the subject: Humility, A Spiritual Journey.
You can read more on this book here:  Book ~ "Humility - A Spiritual Journey" | SikhNet
Register here for Amardeep Singhs lecture on February 10th, 8.00pm est