Other SikhNet Apps: Daily Hukamnama - SGGS Katha - SikhNet Audio Stories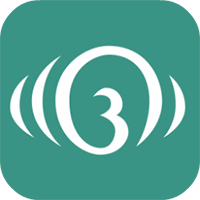 Stream the largest online archive of Gurbani in the world! Over 35,000 Gurbani audio tracks from close to 1000 musicians, streamed to you from SikhNet.com. A "MUST HAVE" app for anyone who enjoys Gurbani.
In the day to day stress of life, sacred music creates an oasis of harmony and peace. The SikhNet Gurbani Media App allows you to stream sacred songs, shabads and mantras directly to your mobile device.
"Awesome, Awesome, Awesome! This app brings the absolute richest Sikh content ever to mobile. Best money ($0) I ever spent on any app, EVER. Get the app NOW"
"It's amazing being able to access the HUGE amount of Gurbani audio through this app. "
"I am so impressed I felt compelled to write a review. Easy to use, quick, finds Shabads and Artists instantly, and English translation comes up automatically! Thank you so much SikhNet!"
Options for Downloading the App:
Features

• GURBANI TEXT AND TRANSLATIONS - For most Gurbani Shabads you will see the original Gurbani text for the audio that is currently playing. In addition, you can also choose to display the transliteration, and English or Spanish translation.

• SIKHNET RADIO - Choose from 28+ channels, including music from 22 Gurdwaras around the world.

•  CREATE YOUR OWN PLAYLISTS - You can create and listen to your own custom selection of audio easily by adding any track to a playlist you create. You can edit the name, reorder tracks and remove tracks in your custom playlist all within the app.

• FEATURED PLAYLISTS - We have put together a nice selection of featured playlists with music that you can quickly choose from (nitnem, sleep music, simran, etc). This updates automatically as we add more playlists.

• BROWSE BY ARTIST, TAGS OR SONG/SHABAD TITLE - Sophisticated search allows you to find tracks based on the artist, song title, or specialized tags.

• SEEK/JUMP THROUGH STREAMING AUDIO - by dragging the scrubbing bar..

• SETTINGS - Customize the Gurbani Lyrics that display for audio, as well as change the audio quality setting according to your internet connection speed.
More Apps from SikhNet

Daily Hukamnama - Brings the words of the Guru into the hustle and bustle of your daily life, creating a moment of reflection and peace. 
Available on: iOS - Android

Siri Guru Granth Sahib Katha App - Receive notifications when the Hukam is ready, customize formats, and more.
Available on: iOS - Android
 
SikhNet Audio Stories for Kids - Entertaining and inspiring spiritual audio stories about Sikhs, Saints and Heroes. 
Available on: iOS - Android