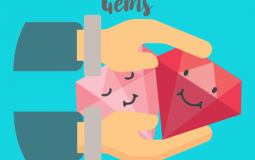 Admittedly, grooming is a complex issue with no one solution. Rather, we need efforts on multiple levels to prevent it. However, starting at home is the best place to start with providing our Kaurs with the necessary education.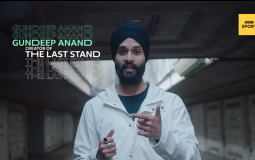 Gundeep Anand talks about how he created street football tournament The Last Stand to bring people together, and how social media has helped take it to a whole new level.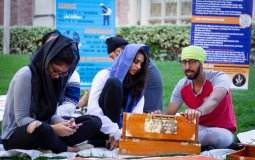 "Our goal is to teach (students) the importance of the turban and what it means to us as Sikhs," Grewal said. "It's not something that we wear just for fashion, or something that we wear and just take off whenever we want."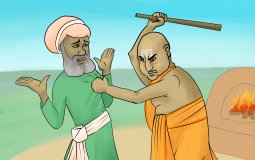 Does your family pray over your food? A Brahman is amazed when Guru Nanak demonstrates that there is something much more important...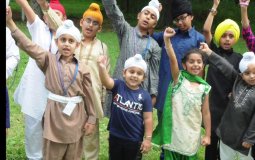 At least once if not twice a year the Gurduaras should have a special day to celebrate "Sikh Youth Day." They should recognize the top performers with awards and other rewards.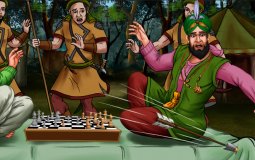 This beautifully animated story takes us to the time of Guru Gobind Singh and the emperor Aurangzeb. Is it possible to be kind while not surrendering?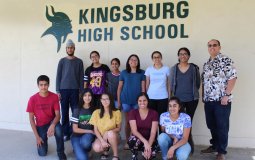 A new Sikh Honor Society has started at Kingsburg High with a focus on volunteerism and academic mentoring. All students are welcomed to join and learn more about the Sikh culture and take part in civic activities. Contact adviser Frank Carbajal for more information.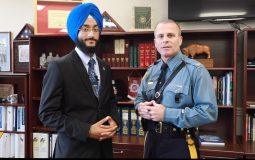 In early August, I drove down to New Jersey State Police Headquarters where the Attorney General had some meetings to take care of, so he told me to meet him there. It just so happened, the AG had a meeting with Colonel Pat Callahan of NJ State Police. The AG invited me to this meeting and this is where I met the Colonel for the first time after hearing so much about him through social media.
Anjali Singh, with Sikh Gurdwara of Oklahoma, shows some of the school supplies and hygiene products that Sikh youths collected for students at Positive Tomorrows. [Photo by Carla Hinton, The Oklahoman]
Pages