"Guru Nanak, save me from the storm and I will give 500 coins when I have your darshan! "
Everyone knows that we celebrate Vaisakhi in mid-April. Not everyone knows that the GurGaddi of Guru Tegh Bahadur is also celebrated at this time (this last weekend, April 15th). On top of that, the Prakash Purab of Guru Tegh Bahadur is this week on April 21st! Let us not forget these important events! 
"Guru Ladho Re!"
'I have found the Guru!'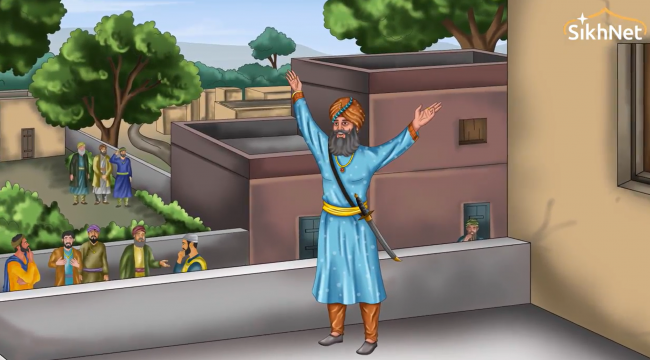 In this story Makhan Shah found the True Guru. Many of us have already heard of this 'Baba Bakala' story. This is the first time this story is being presented as an animation in English, and we feel that many souls will be able to find the True Guru, through this medium that many people world-wide can understand. 
Guru Sahib has the power to carry the weight of a boat through a storm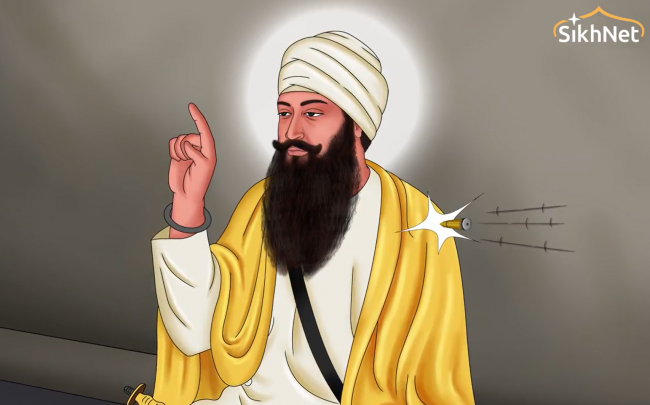 These stories not only remind us of the greatness of the Guru, but they also teach us lessons like humility and tolerance. It is our great blessing to listen to and share such stories! 
Share this story with your child today!