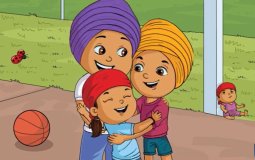 This is a charming tale of 3 siblings who love each other and love their Sikhi.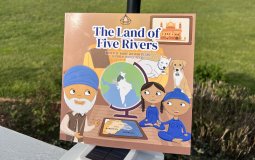 This book teaches about the importance of patience.  Simran and Sehaj learn an important lesson in patience.  This book also follows the guidelines set forth by our spiritual teachers about the importance of being patient in life.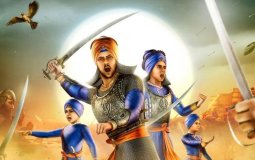 A six-year-old was given the assignment to write about how his family celebrates their holidays in December. He chose the topic Shahadat of Sahibzade, which depicted the martyrdom of the four sons of Guru Gobind Singh Ji. When asked why he chose this topic, the child smiled and said,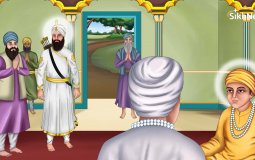 Once a beloved of Guru Har Rai asked which one of his beautiful sons; the elder son; Baba Ram Rai or the younger son; Baba HarKrishan, would be the one to sit on the throne of Nanak. Guru ji had the beloved test both sons while they read the Guru's words, by seeing if he could insert a needle into the wood under the books that they were reading...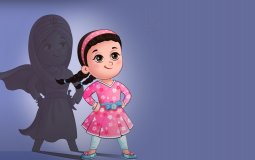 A Storybook Animation in partnership with Brave Lion Books!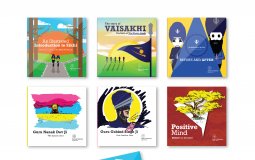 The work I produce is an artistic impression of how I perceive the universe and its magic. From a blank canvas into something that can evoke emotions, feelings, information, and so much more in itself is inspiration.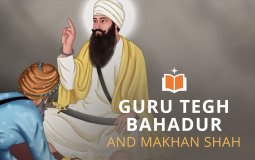 These stories not only remind us of the greatness of the Guru, but they also teach us lessons like humility and tolerance. It is our great blessing to listen to and share such stories!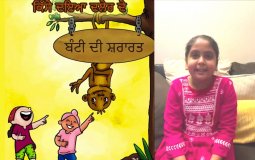 Gurseerat's sense of accomplishment for publishing in her mother tongue is exactly what the founding members of Rrooar had in mind when envisioning The Adventures of Daya and Daler... "Unless we do this [expand Punjabi literature]," Gagan warned, "we will lose the mother tongue, our culture, and our religion."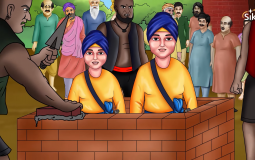 This story was told as a way to invite our youth, ourselves, and anyone who has a heart to receive it, to join the Sahibzade as children of Guru Gobind Singh and Mata Sahib as well as grandchildren of Mata Gujri ji and Guru Teg Bahadur. 
Pages