SikhNet Stories
For years SikhNet has presented the popular Stories at SikhNet.com. These wonderful tales of Sikh history have entertained and enchanted an entire generation of children. This app is packed with all the stories produced by SikhNet since 2008. Kids can easily browse and listen to stories on their own. You can listen to the stories instantly when connected to the Internet, or download stories to your mobile device for off-line listening in the car and airplane.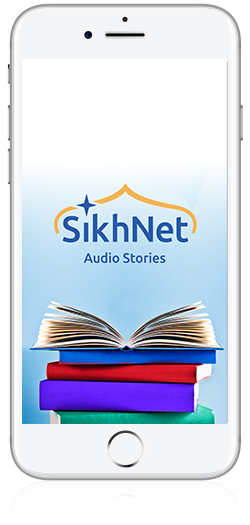 Take all of the SikhNet stories with you, right in your pocket, wherever you go! This app is packed with 108 stories produced by SikhNet since 2008 and updates itself automatically as new ones are added on SikhNet.
Children of all faiths and religions will enjoy these stories of spiritual principles and consciousness. Stories highlighting universal values of helping others, compassion, prayer, courage, sharing, and the oneness of all people capture the hearts and imagination of children of all ages. As parents, you can rest assured that the message delivered to your children is positive, uplifting, and of good spirit. Who knows, they just may learn a valuable life lesson!
"Great App! I have always loved all the stories. Now with this app it's convenient too. Awesome App!!!"
Features:
- The app includes ALL SikhNet stories produced since 2008!
- Currently there are 108 full-length stories available.
- Random Shuffle Play button for continuous random story listening.
- Sleep timer - Set the app to stop playing after a certain amount of time
- New stories will automatically show in the app as soon as they are posted on SikhNet.
- A colorful picture and vivid description accompanies each story.
- Search through stories by title or story summary.
- Stream stories instantly from SikhNet.com.
- Download & save stories in app for offline listening.
- Continuous play option - great for kids at bedtime.
- Easy navigation through stories.
- App designed so Kids can now easily browse and listen to the stories on their own.
This app and the production of the stories in it are only possible with the generous support of users and donors who wish to educate and inspire our youth of tomorrow. If you enjoy the app please consider supporting the work of SIkhNet :)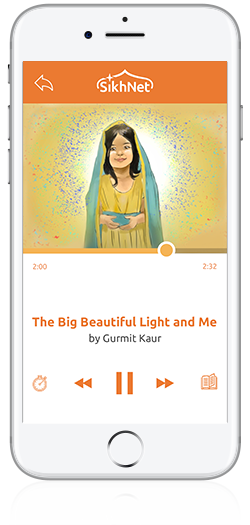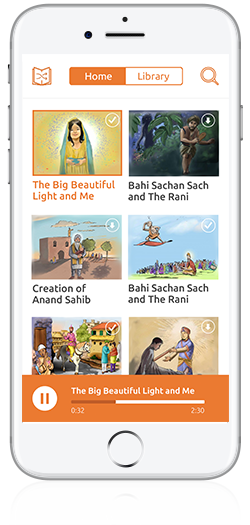 More Apps from SikhNet

SikhNet Gurbani Media Center - Access the largest collection of Gurbani Kirtan! 
Available on: iOS - Android

Siri Guru Granth Sahib Katha App - Receive notifications when the Hukam is ready, customize formats, and more.
Available on: iOS - Android
 

Daily Hukamnama - Brings the words of the Guru into the hustle and bustle of your daily life, creating a moment of reflection and peace. 
Available on: iOS - Android