SikhNet's most recent animations is a production of the book 'Proud To Be A Sikh' which encouragingly shows a day in the life of children being brought up in a GurSikhi environment.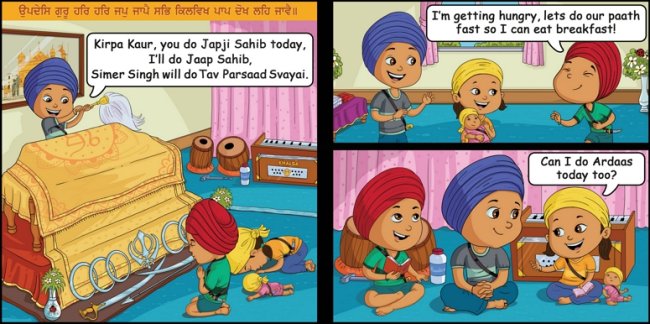 Brave Lion Books, with the leadership of Bhajneet Singh, has produced many cherished books for Sikh children. This story is complimented with an original song by Avneet Kaur. Both the song and story are directly inspired by the shabad 'gur satguru ka jo sikh akhaye' which instructs Sikhs of the Guru to wake in the early morning, bathe, and chant God's name throughout the day.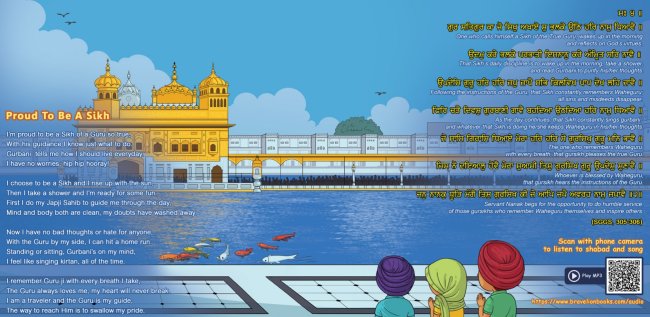 Two versions of the story are available on YouTube, both and English and Punjabi, which can be used to help strengthen Punjabi language skills. 
We hope your children enjoy this song and would love to hear comments if they like to sing along.