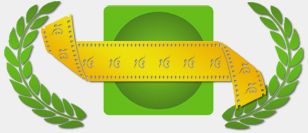 Now in it's fourth year, the Festival idea originated with SikhNet's recognition of the immense popularity and creativity of video postings on Internet sites such as Google Video and YouTube, and the need for youth to get involved in the media to better communicate the Sikh identity. Once again this year the online festival is deemed to be a huge success by contestants as well as the Festival creators. For the first time this year, the Festival not only has a new look and feel at it's beautiful new online home, but Festival visitors have been able to choose their own favorites from among the over 40 entries and the online favorites and discussion comments were taken into account by the panel of judges.
Said SikhNet's Webmaster, Gurumustuk Singh, "Tapping into the creativity of Sikh youth worldwide has always been one of SikhNet's primary goals.  When we started the online Film Festival, we could not envision what beautiful films we would receive, nor could we have imagined the groundswell of participation and support from the Sikh community worldwide. We are enthused to see how much creativity this years entrants put into their work."
Because 2009 is the 25th anniversary of the attack on the Harimandir Sahib and the Akal Takhat in 1984, many (but not all) of this year's entries seemed to be inspired by that anniversary. Entrants from 9 to 26 years of age and from Perth, Australia to Chennai, India brought their creativity, skill, honesty, insight, and most of all, their personal experience of Sikh issues and lifestyle to their highly original and inspiring short films.
The judging process was especially difficult this year because of the quality of the films, which is improving each year.The panel of judges watched every film, most more than once, and marked them each on Creativity (originality,) Message (Was the film inspiring and/or uplifting? Did it communicate the filmmaker's message clearly?) and Technical Execution (videography, editing, post production, etc.)  Although there was often a clear first place winner in a category, the race between the second and third place films was often very close and the judges enthusiastically discussed the merits of the films in contention for those awards.
SikhNet considers every one of these films a winner in its own way, however today, Wednesday, September 30th, SikhNet has announced the official winners.
For the first time this year, prizes were awarded in all divisions
The winners of the 2009 SikhNet Youth Film Festival Competition are as follows:
JUNIOR DIVISION (17 years old and under)

First Place – "Kivein Bhullaan – How Can We Forget?" by 12 year old Japman Kaur and Triman Singh from Windsor, Ontario, Canada. Commemorating the 25th anniversary of the 1984 Sikh Genocide, this movie commemorates the sons and daughters of the martyred Sikhs.
Second Place – "Mythbusters… With Masala" by 15 year old Sukhjit Kaur from Perth, Australia A hilarious takeoff on the Discovery Channel show "Mythbusters" in which the team examines the question, "Can one live as a Sikh in the modern world?"
Third Place – "Apni Maa Boli" by 17 year old Dashbir Kaur from Brampton, Ontario, Canada. A simple drama showing the need to read and speak the Punjabi language in the modern world.

INTERMEDIATE DIVISION (18 – 25 years old)

First Place – "Through The Ashes" by 21 year old Harjus Singh from Cincinatti, Ohio, USA. Harjus Singh shares his personal 15 day long journey of Sikhi in this travel documentary wherein he asks the question "Why be a Sikh?" of a gyani, a young sikh girl and a fellow filmaker as he examines the Sikh identity and lifestyle.
Second Place – "Apna Mool Pehchaan" by 25 year old Tripta Kaur from Chennai, India. "When a man falls, an individual falls, but when a woman falls, a generation falls." The story of two women and their paths through life.
Third Place – Is a Tie between "Gur Sikh Meet Chalho Gur Chali" and "Don't Mess With Manmohan" so we have two Third Place winners!
"Don't Mess With Manmohan" by 19 year old Jamie Weiner and Narvir from London England. Funny, heartfelt and backup up with some great music, this excellent comedy by Jamie and Narvir brilliantly captures gang culture, bullying and so-called TV 'mystics' in a hilarious sendup of pop culture.

"Gur Sikh Meet Chalho Gur Chali" by 23 year old Raminder and Randeep (SOCH group) from Hyderabad, AP, India. Based on the events of the Sikh massacre in Delhi 1984, this story follows the life of a Sikh girl through her youth and married life dealing with issues such as caste and childraising. One day she and her friends are faced with a life and death situation and are forced to choose between saving their own lives and standing up fearlessly for their beliefs.
Also awarded in the Intermediate Division were the following two Honorable Mention Awards:
For Technical Merit (excellence in videography and post production): "Outlaw" by 22 year old Jatinder and Navpreeth from Wolverhampton, UK. Great camera work along with innovative post-production editing and special effects make this martial arts drama a fun one to watch.
For Most Unique Documentary Topic: "Razza" by 19 year old Pardeep and Gagandeep from Mohali, Punjab, India. Pardeep Singh interviews a French man, born Michael Rudel, who adopted Sikhism and became Darshan Singh. He renounced his French nationality as a protest against French government which does not allow Sikhs to wear their turban in French schools.
SENIOR DIVISION (26 or older)

First Place – "turBAN" by Sartaj Singh Dhami from Washington, DC, USA. A powerful joint project between Dashmesh Pictures (Sartaj Singh Dhami) and G.N.E. (SaintSoulja aka Tanmit Singh, and "The GodFather" aka Gurvinder Singh) in which they speak directly to the French government regarding its "secular" school policies which exclude students who wear a turban.
Second Place – "Justice and Hope" by Dr. Savi Singh Aurora from London, England. Recorded on 7th June, 2009 at a "Never Forget 1984" rally in the UK, this documentary explores the continued and essential desire of Sikhs for Justice. The filmmakers remember Sikhs who fought and sacrificed their lives for freedom over many generations.
Third Place – "Summer Solstice 2008" by Ek Ong Kaar Kaur from Valley Village California, USA. Filled with ecstasy, hope and sheer joy, this shining documentary share the experience of the annual Summer Solstice Celebration in New Mexico, USA. The kitchen and langar, the Gurdwara, the yoga, the camping and music, and most of all, the kids! What a happy film this is!
Also awarded in the Senior Division for Honorable Mention
The SikhNet "Hot Topic" award goes to "Marrying a Turban" by Jasdeep Singh from Chandigarh, India. This simple photostory depicts the story of a young Sikh woman who decided to marry a "clean shaven young man" instead of a bearded and turbanned Sikh.
Hearty congratulations to all the 2009 winners!