Based in Slough, Berkshire, Sahej Maker age 17 is one of the best junior tennis players in the country. Sahej's dream since he was eight years old has been to play in Wimbledon.
Sahej has been playing tennis since the age of 4 and left school on an academy scholarship programme at age 10, where he completed 8 GCSE's achieving an A*, 5A's, 2B's. Sahej had to combine his education with his tennis.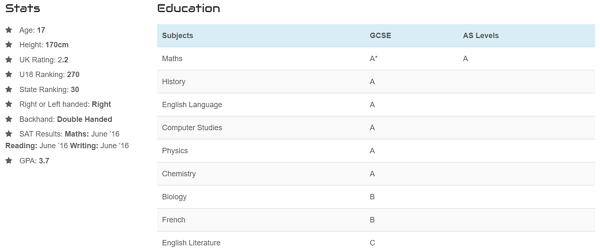 Sahej has competed in international tournaments all over the world, including Ireland, Belgium, Algeria, France, Hungary, Georgia and India. Sahej is very committed to his tennis and is willing to travel alone (without a coach or even his parents) to these tournaments at the tender age of 15 to keep costs down. He has won several regional tournaments and qualified for 2 ITF's in a row in India whilst travelling by himself, winning 7 matches and losing 2. With a sponsorship, Sahej will be able to travel to more tournaments and really show his true potential.
Sahej is currently training at the prestigious Bisham Abbey National Sport Centre. His training program consists of 4 hours of tennis and 2 hours of physical training. Ideally, with a sponsorship, Sahej would have his own individual coach and fitness trainer to take care of him and financial support to travel abroad to play high level professional tournaments.
Currently, Sahej's parents are not able to afford a coach to travel with him to tournaments and this makes it challenging to train and practice when he is by himself. That's why with your help Sahej will have everything he needs to develop and achieve his lifelong ambition of playing in Wimbledon.
You can support Sahej Singh's aspirations by making a contribution at Sahej Maker's CrowdFunder page
Editor's Note: The text above is from Sahej Maker's CrowdFunder page