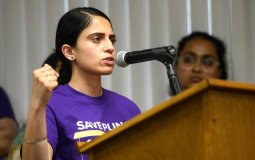 Jakara Movement organizer Jaspreet Kaur speaks in June 2019 at the Merced Union High School District board meeting in support of the Punjabi language classes at Livingston High School. The University of California will now offer courses at all of its campuses.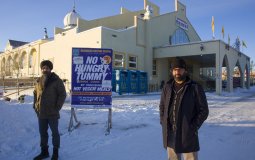 "...we knew this could be something bigger and a big opportunity to help the community."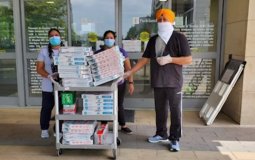 Eknoor Sikh Temple Frisco started delivering meals to frontline health care workers in March, and the effort has now expanded in a big way. NBC 5's Deborah Ferguson explains.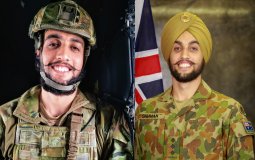 Captain Amrinder Singh Ghuman, a Royal Australian Engineer officer has won a prestigious scholarship from the John Monash Foundation, which will enable him to earn a Masters of Business Administration degree from a chosen overseas university, to further enhance his leadership skills and service to the community.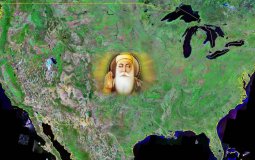 "The nationwide airing of this documentary is a historic moment for the Sikh American community since this is the largest broadcast of the founder of our faith, Guru Nanak, in the United States. It is incredibly exciting to have so many television stations airing this film and to provide people an easy opportunity to learn about our faith," Shawn Singh Ghuman, co-founder of the National Sikh Campaign and We Are Sikhs – a leading effort to educate people on the Sikh faith and its followers. "With the support of PBS, we are bringing an unparalleled level of Sikh awareness to thousands of Americans who have never heard of Guru Nanak and his messages of equality, tolerance, woman's empowerment, and community service."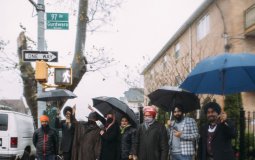 "This acknowledgement of the historic inception of the first and largest Gurdwara on the east coast, which established the first place of worship for the Sikh community is a welcomed inclusion to our celebration of the birthday of Baba Nanak," Toor said.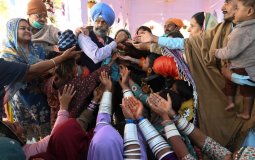 Thousands of devotees in various countries celebrate one of the most important festivals in the Sikh religion.
Renaming of part of Havelock Road, believed to be named after a British colonial military figure, welcomed as a move towards diversity.
Pages