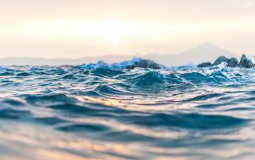 When I first tried to learn swimming, I came to realize that the more I splashed my arms and feet, the more turmoil I stirred in water, the more I sank. These early experiences in water taught me an important life lesson. The trick is that even if you are scared of the depth of water, you have to trust and let go of the struggle. You'll find that you don't sink. You actually float.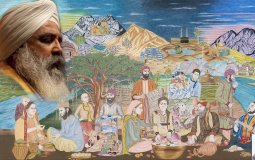 I have been blown away by the series so far and cannot wait to see how it progresses further. I look forward to seeing how Amardeep deals with Baba Ji's travels in Arabia and beyond as there are travel restrictions to non-Muslims in these parts especially Mecca and Medina! (Amardeep informs that he sent his Muslim team members to video those parts.)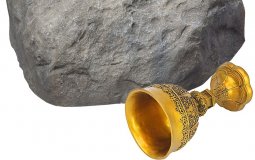 The history of the peace loving Sikhs is peppered with atrocities inflicted by Mughal rulers, and the priests of the day. Sikh Gurus were often imprisoned, brutally and publicly tortured and then martyred. In spite of all this the noble Sikhs imbibing Guru Nanak's teachings grew in numbers and in their spirituality.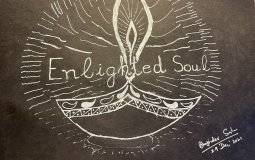 The very purpose of introducing this shabad above by Kabir Ji is to share an eyewitness account of an enlightened person. As we have not personally experienced it, relating to it is difficult.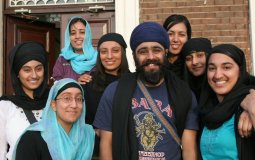 There is a dire lack of Sikh literature in different languages, be it Hindi, Urdu, English etc. Sikh families living in other states of India or Western countries are facing a challenging situation to motivate their children. The need for Gumat based educational tools is at an all-time high.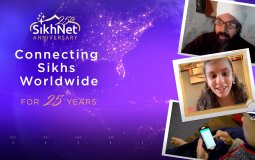 Over the last 25 years, SikhNet has been a source of inspiration for so many. Listen to some of the stories...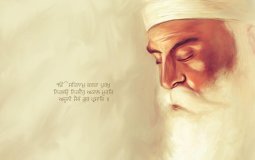 Thus, it is imperative for every Sikh to follow the path well documented in Mool Mantra/ Japji Sahib), and carried forward from  Nanak-1 to Nanak-10 to be a true disciple Waheguru.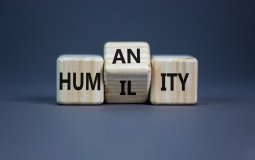 Guru Ji is sharing with us that we humans are packaged with both virtues and imperfections. Virtues are there as the Creator Himself dwells within each of us as the soul. Additionally, imperfections or faults are also present in each of us, as the Creator has imparted those within the human body too.
Pages