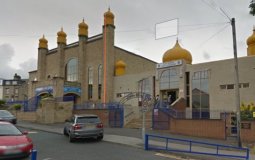 Police say they are investigating a hate incident after a religious text was "maliciously" thrown at a Sikh temple in Bradford. Officers were called just before 7.30pm on Saturday evening following reports that a Guru Granth Sahib Ji had been thrown
In honor of the 4th anniversary of the Oak Creek Sikh massacre we are talking about hate and discrimination against Sikhs in the west and specifically USA.
I look at India's glorious, and at times exaggerated glorified, past and I see that India has given the world many things and important ideas but rarely has it given any effective or productive leadership.
What would Muhammad say about the Islamic State group? Is Islam compatible with democracy? Are Muslim women allowed to use contraceptives? A panel of 10 Muslim women tackled these and other audience questions Sunday afternoon during a Muslim Women Speak program at the University of New Mexico.
[POEM] Hate us all you want, while we spread love and warmth in otherwise cruel world.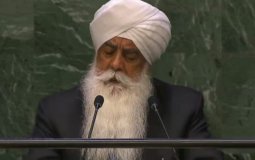 Apathy towards others is unacceptable, just as intolerance unquestionably is demeaning. The Divine does not merely tolerate us, because Divine Love is unconditional.
Pages