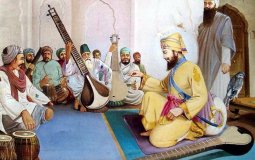 Virasan is the warriors meditation position bestows one with "viras" interpreted by some as a special energy full of courage to go through any obstacle. Viras according to the Hindi/Sanskrit dictionary translates as "Heritage of liberation ".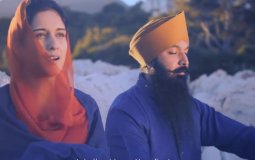 [VIDEO] With an overwhelming response from Sangat all over the world, we have been very excited to share this new Kirtan music video with you.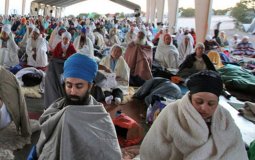 Amrit Vela Sadhana (Naam Japna) has always been one of the three cores of Sikhi along with right livelihood (Kirat Karni) and sharing with everyone (Vand Chakna.) All three are required for us to live a balanced life.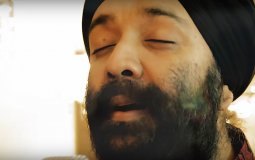 [VIDEO] Following Guru Arjan Dev's prescription for the melody, Shivpreet Singh, an accomplished and versatile singer/ songwriter, composed this sweet melody in raag Bilawil.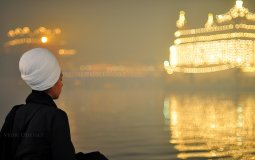 [OP/ED] A journey of trust and faith, of one that releases fear. A journey where looking into your eyes, I see nothing but God, His love and His greatness beyond comprehension.
[VIDEO]Tu Mera Karta, Hao Sayvak Tera You are My Creator, and I am Your servant. Watch beautiful Sand Art while listening to the kirtan song.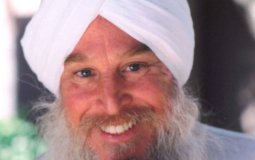 "You are not a prisoner to your genes," says Dr.Dharma Singh Khalsa, who is president and medical director of the Tucson-based Alzheimer's Research and Prevention Foundation.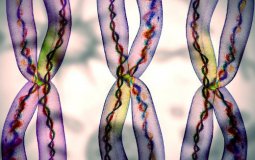 Now researchers in Canada have found the first evidence to suggest that support groups that encourage meditation and yoga can actually alter the cellular activity of cancer survivors.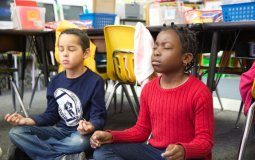 Many educators are introducing meditation into the classroom as a means of improving kids' attention and emotional regulation.
Pages