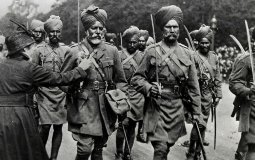 The beauty of the Jangnamah narrative is that it reveals the soldiers' courage in its most naked form, celebrating their ability brave fear and continue against the odds.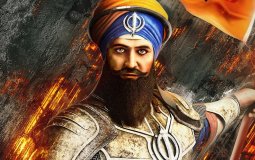 Today we revisit the life and times of Banda Singh Bahadur, an iconic figure from the 18th century.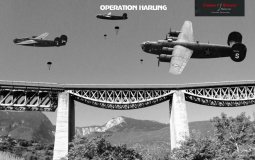 Lt. Inderjit Singh ~ Indian soldier's role long hidden in a chapter of history.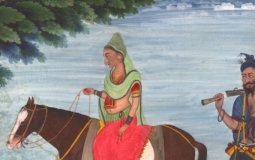 Features previously unknown depictions and stories of women in the Sikh military history.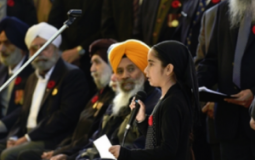 Pte. Buckam Singh may have died with only a few of his fellow soldiers around him at a Kitchener hospital 97 years ago, but his life is commemorated each year by hundreds of area Sikhs.
For the past year I have been preparing a series of new paintings inspired by the upcoming 350th birth anniversary of Guru Gobind Singh ji. The new work is focused on the principle of Khalsa consciousness....
Every time I enter Delhi Gate - one of the 13 historical Gates of the ancient walled city of Lahore, Punjab - the mind's eye goes back 270 years when the main gateway and beyond were witness...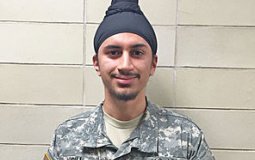 "According to Sikhism, as long as there is injustice in the world, the Sikh's job is not complete," Gill said. "So that idea inspired me to join the Army."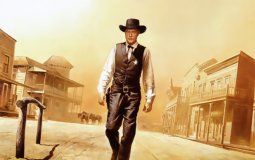 In this ever-changing world there are timeless principles at work, sometimes beneath the surface, sometimes quite apparent. There are also special creations, enduring pieces of art, that reflect these principles in a way that captures our imagination and turns our attention inward.
Pages