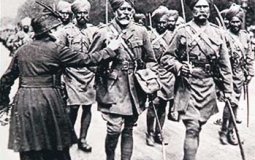 The Sikh Soldiers since times immemorial have been in the forefront of all wars to fight against the forces of evil. This privilege should be extended to the Sikh people, who throughout the history of the world have spilled their blood unflinchingly to protect civil liberties.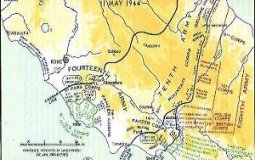 India made its contribution to the Second World War by providing almost two million volunteers in a couple of years. At the outbreak of the Second World War, in September 1939, the Indian Troops, totaled 2,005,038.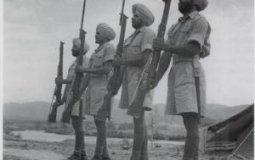 These men were a fine body of men, full of enthusiasm, energy and that never-to-die spirit which is a prerogative of Sikhs, and in respect to their physique, they left nothing to be desired.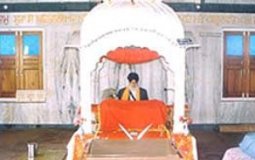 The most famous lines from the poem (by Rabindranath Tagore) talks of how Sikhs, despite shackled, held prisoners and facing torture of their tormentors, remained unmoved, without even uttering a cry and it was only the Guru's name which moved them at that time.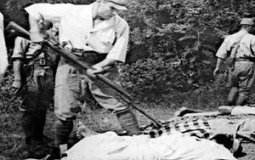 When the history of this titanic struggle comes to be written in mature perspective, none of its many sides will, we believe, excite more wonderment and more ungrudging admiration than the part the Sikhs soldiers have played in it.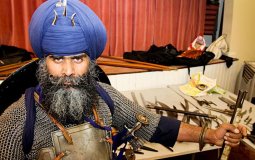 A short drive away from Windsor Castle, a group of ferocious-looking, blue-turbanned men are trying to preserve a martial art that frightened the life out of the British when they ruled India.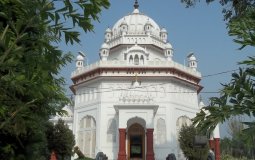 Ferozepur district marks Saragarhi Day the valor of 21 sikh soldiers in the Battle of Saragarhi.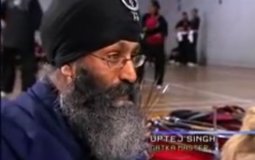 The Baba Fateh Singh Gatka Team
Pages