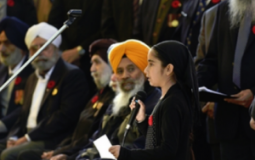 Pte. Buckam Singh may have died with only a few of his fellow soldiers around him at a Kitchener hospital 97 years ago, but his life is commemorated each year by hundreds of area Sikhs.
Every time I enter Delhi Gate - one of the 13 historical Gates of the ancient walled city of Lahore, Punjab - the mind's eye goes back 270 years when the main gateway and beyond were witness...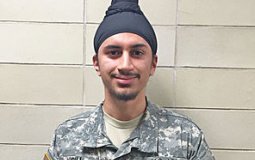 "According to Sikhism, as long as there is injustice in the world, the Sikh's job is not complete," Gill said. "So that idea inspired me to join the Army."
In this ever-changing world there are timeless principles at work, sometimes beneath the surface, sometimes quite apparent. There are also special creations, enduring pieces of art, that reflect these principles in a way that captures our imagination and turns our attention inward.
Lighthouse, to tell stories that we wanted to pursue through the mediums that we like working with. Our first release is a written narrative that follows the 1980s Sikh Insurgency through the eyes of General Labh Singh's wife, Devinder Kaur.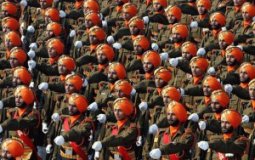 Recently the British Army contemplated raising a Sikh Regiment as part of its standing army. While the move ultimately failed, we kinda understand why they would want a Sikh regiment...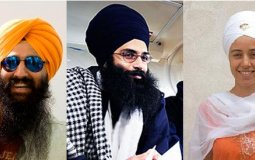 Calling Sikhs, especially male turban wearing Sikhs, is a common insult hurled at sardars on a regular basis in India. How is it an insult to say it is midnight?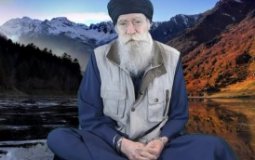 This is the context in which I understand the Sant-Sipahi. Guru Teg Bahadur tried the peaceful way and that did not work. Guru Gobind Singh felt forced to use the sword, but he wanted his soldiers to remain faithful to the Sikh ethical principles.
[VIDEO] This well produced documentary is about Sikhs in the U.S. military and their struggle to be accepted in to service. It is fascinating to see the huge effort that went into these men finally making it.
Pages