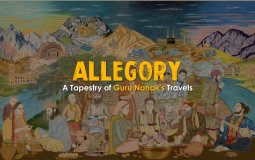 Tracing Guru Nanak's footsteps through nine countries, in a 24-episode travel docuseries, Amardeep Singh presents the philosophy of Guru Nanak as a unifying force in the diversity of One humanity.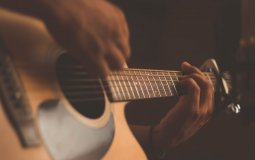 Whether your interest is in music as a pastime or a profession, as divine contemplation or purely pleasurable pop, this beginners guide to playing will help get you started.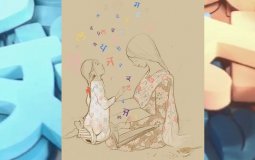 We salute all those who have lived and died, loving and honoring their mother tongues. The martyrs of 1952 Bangladesh who died for the Bengali language are in our hearts today. Hope you will celebrate this important week with us and do something profound to honor our beautiful and rich mother language - Punjabi.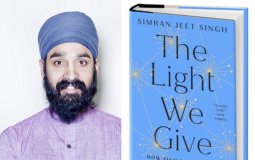 In this book, I share stories as a window into life as a Sikh in America today – in my skin, in my shoes, in my turban. I also share how basic Sikh teachings, like oneness, love, and selfless service, have helped me navigate the challenges I've faced in ways that help me feel authentic, whole-hearted, and hopeful.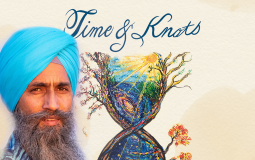 My yearning to create an illusion of permanence via ink is like sailing upward from a window; it is boundless, nurturing & inquisitive. The poem 'Poet' in the collection depicts this muse of existential and permanence...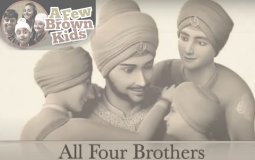 All four brothers, brave and strong. Fighting those unjust and wrong. Fearless and devout in their faith. Imbued in Sikh with Waheguru's Grace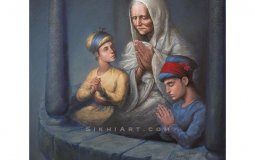 In this painting, Mata Gujri ji and the Chote Sahibzade are saying their Antim Ardas, their final prayer, in the cold tower where they were imprisoned by the Mughal police, before execution.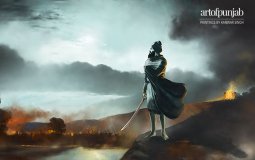 In my creative exploration I have found that each scene is individually so potent with emotion and meaning that every painting must stand alone in style, colour and form so that it can convey its' own singular message.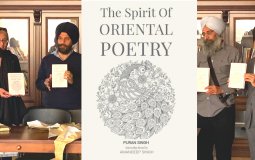 New edition of The Spirit of Oriental Poetry by Prof. Puran Singh
Pages