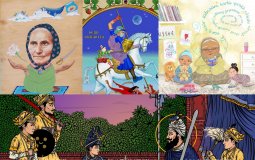 Many Sikh artists are influenced deeply by their faith. Baljinder Kaur's naif representations, Harjinder Singh Sunner's symbolic works, and Keerat Kaur's surreal masterpieces all relay key aspects of Sikh life in different ways. The importance of family, nature, and Sikh literature all find their ways into pieces whose beauty capture the heart and mind in an instance.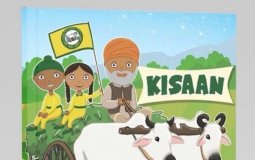 All proceeds from the story go to non-profit organizations.  From May 27th to August 31st, 50% of the proceeds go to 5 Rivers Heart Association and Khalsa Aid India, and 50% go to Hands2Inspire to continue spreading awareness about the farmers protest.  Beginning September 1st, all proceeds will continue to go to Hands2Inspire to host events in the United States.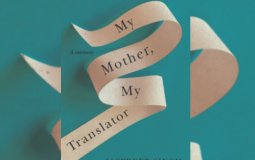 Tracing the men and especially the women of his family from the 1918 pandemic through the calamitous events of Partition, My Mother, My Translator takes us through Singh's childhood in Kashmir and with his grandparents in Indian Punjab to his arrival in Canada in 1990 to study the sciences, up to the closing moments of 2020, as he tries to locate new forms of stories for living in a present marked by COVID-19 and climate crisis. (From Vehicule Press)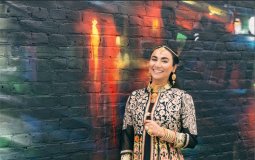 Manika Kaur has again broken expectations and set her own path to Kirtan music capturing the world. All proceeds of Manika's art are dedicated to her own organization Kirtan For Causes dedicated to providing good education to over 200 women in rural Punjab, India. Manika offers in her music, not only the strength of faith but also a strength for a better present and future to a lot of people.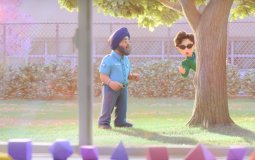 It features a Sikh character who is seen playing the role of a school security guard where Mei Mei studies. In this particular scene, he is seen arguing with Mei Mei's mom. The director has taken care of the detailing as he is seen wearing a navy-colored turban and a uniform. He is also seen wearing a 'kada'.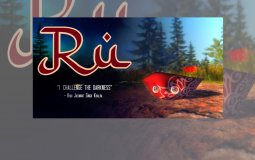 Adrak Studios is run full time by brothers Eeshar Singh and Sirrjan Singh who were inspired by Human rights activist, Bhai Jaswant Singh Khalra. Bhai Jaswant Singh Khalra disappeared in Punjab for his work in uncovering thousands of unlawful killings.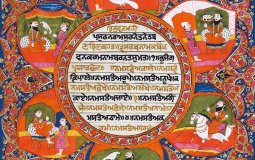 Hailed as the first major work to follow the critically acclaimed 'A History of the Sikhs' by Khushwant Singh. 
No one knows how long we will live and how long our life is yet we always wish for things to be better, if we knew that we might not be able to see the next day, maybe we will start appreciating what we have in the moment and give up the greed for more.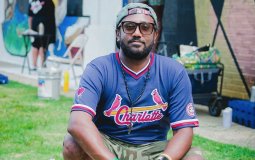 Singh, a co-founder of the Beatties Ford Strong movement, says public art has the power to uplift.
Pages