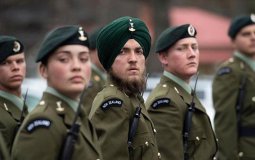 He spoke to this reporter in Punjabi and the first question put to him was how come he adopted Sikhism so perfectly in just 5 years when it takes many people a lifetime.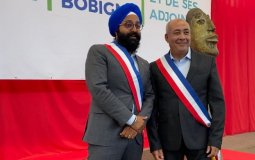 Carrying religious symbols, including Sikh turbans, in schools and colleges is banned in France and children were expelled from government colleges in 2004 due to the ban on turbans.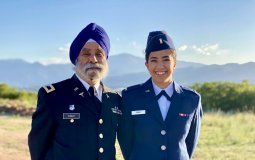 "Even though I had a completely different set of struggles than my dad, I recognize that because of him and his sacrifices, I was able to move and push forwards. I hope that as a leader, I can continue to do the same for others about the opportunities that exist in public service, even if they never considered it in their realm of possibility."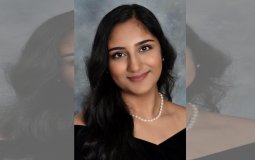 Kaur hopes to stay in New York and work in a hospital after she completes a nursing degree.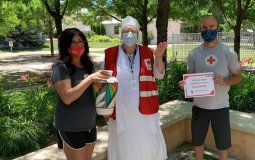 We thank Guru Simran Kaur for her tireless service to humanity. Her service is an inspiration, and she makes our community proud...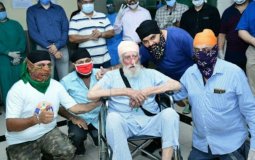 Marvelling at Sukha Singh Chhabra's 'miraculous recovery', hospital waives treatment cost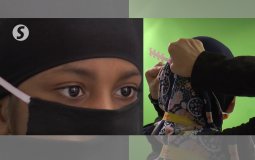 Eleven-year-old Sikh boy, Karan, who is deaf and mute, saw his father struggling with his mask and designed an extender to help make daily wear more comfortable.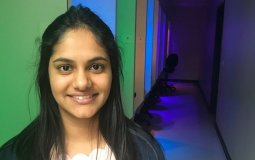 The scholarship is for $2,000. Singh also received a travel award to attend the 2020 Institute of Food Technologists annual meeting.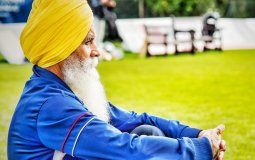 Rajinder Singh, 73, from Harlington in west London, began filming exercise videos earlier this year, bringing together over 250,000 viewers on YouTube, encouraging people to remain active and fundraising over 12,000 pounds for NHS charities.
Pages