Pakistani Sikh Dr.Sagarjeet Singh honoured in
10TH International Sikh Awards in Dubai .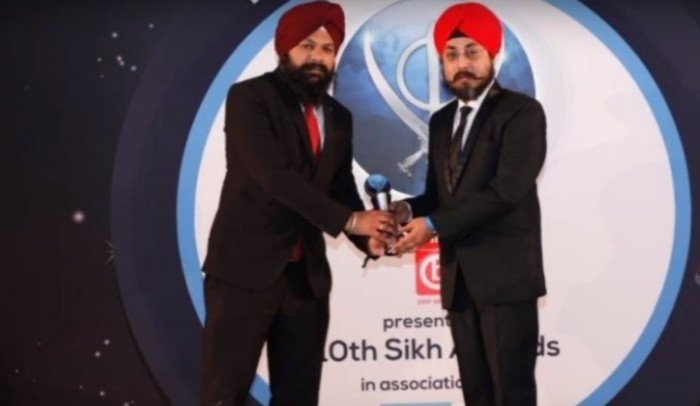 A Young 30 Years Sikh Doctor of Pakistan has been honoured with the Sikh People Choice award at the recently held 10th Sikh Award in Dubai.
The Sikh Awards recognizes the pivotal contributions made by the Sikh community across a variety of fields with winners selected from across the globe, including Asia, the US, Canada, Australia, Europe, Africa and the Middle East.
Dr. Singh, who is member of Pakistan Sikh Gurdwara Parbandhak Committee attended the ceremony to receive the award. Dr. Sagarjeet said It is really an honor not only for me but also for the entire Sikh community living in Pakistan".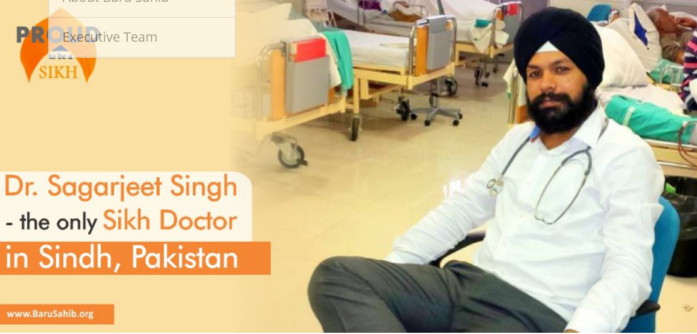 Sagarjeet Singh is the only Sikh Doctor in Sind and 3rd MBBS Sikh Doctor of Pakistan. He hails from Shikarpur. He belonged to a lower middle-class family. His father worked as an accountant of a rice mill. His mother had a deep desire to get his son educated and was ready to sacrifice whatever it took to get him successful. She even had to mortgage her jewelry for his matriculation fees. ~ Source
While sharing his experience in Pakistan, he remarks, "You won't believe that Sikhs are loved & respected by the people of Pakistan more than anyone else.
Pakistani Sikhs working in different sectors like (medical, trade, police, army, politics etc.) are actually the ambassadors of their Nation.
He shares his special message for the Sikhs especially the youth-
"Education is a real jewel and wealth that can never be stolen. It polishes your skills and develops your character."