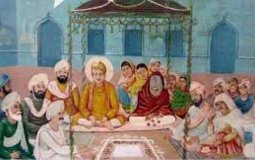 Though there is enough clarity regarding continuation of the Lavan tradition with Guru Ramdas, it is interesting that some historical sources suggest that the Sikh wedding tradition even before Guru Ramdas had its uniqueness.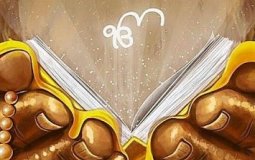 Recently I came across 6 Sanskrit meanings of the word 'teacher' which put that lofty word 'Guru' in a new light for me because 'our' Guru is quite unique. I also remembered a discussion with my Sikhi mentor, the late S. Joginder Singh Ji, a founding member of the SNSM, Sikh Naujawan Sabha Malaysia, of the prefix 'gur' in a few pivotal Sikhcentric words leading towards our 'Guru'.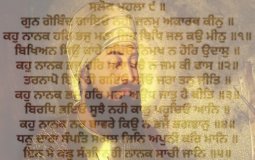 Guru Ji reminds that the body is made of five elements, which upon death shall merge back into same source from where they originated. Guru Ji shares that the unique aspect of the human body is that God dwells within it, so He asks us to remember Him to cross the fearful worldly ocean.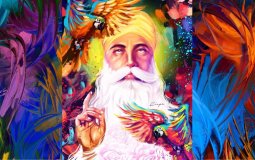 Five centuries ago Guru Nanak began his mission by alerting people against this clergy-made God. Instead, he preached God as a virtual reality in all creation. Thus, the God of Guru Nanak is associated with and realized through a genuine appreciation of the natural designs that flourish within and around us.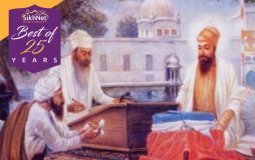 Bhagat Ambrik had many virtues. He conquered all lustful thoughts, looked upon all rich and poor as equals and he did not regard materialistic things, such as his horses, his kingdom, women and other things as important.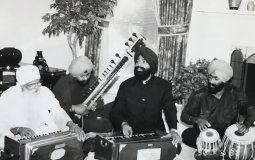 Three brothers and their mission to preserve & propagate Puratan Gurmat Sangeet.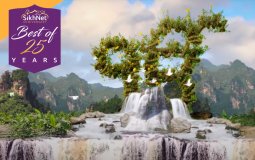 The increasing barrenness of the Earth also reflects a spiritual emptiness within humans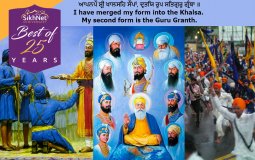 The real revelation was written directly by Guru Gobind Singh.
Pages