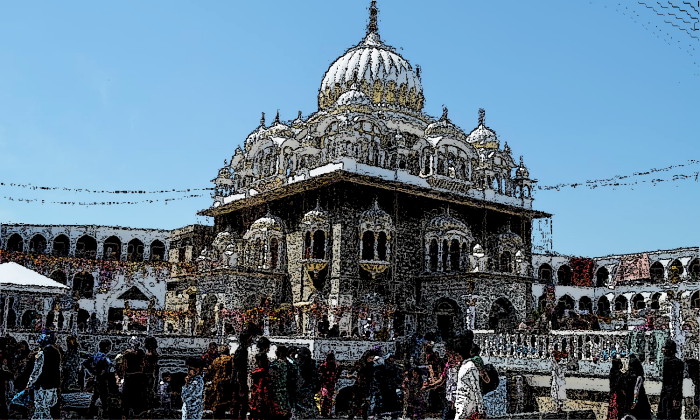 Traveling to Pakistan to visit the historical Sikh shrines is a fulfillment of every Sikh's desire to be connected to its roots. This desire has been enshrined in the collective Sikh psyche in form of the Prayer, which is recited every day in every Gurudwara around the world. So, the visit is like a fulfillment of a dream and carries a very strong emotional baggage. But that feeling is ruffled when traumatic wounds of carnage, plunder, loot, property loss, bloodshed and migration of population during the partition in 1947 are refreshed. In the earlier reports in the series, we have captured the details of those historical shrines, and now in conclusion, I would like to share some random thoughts and observations during the visit in no particular order.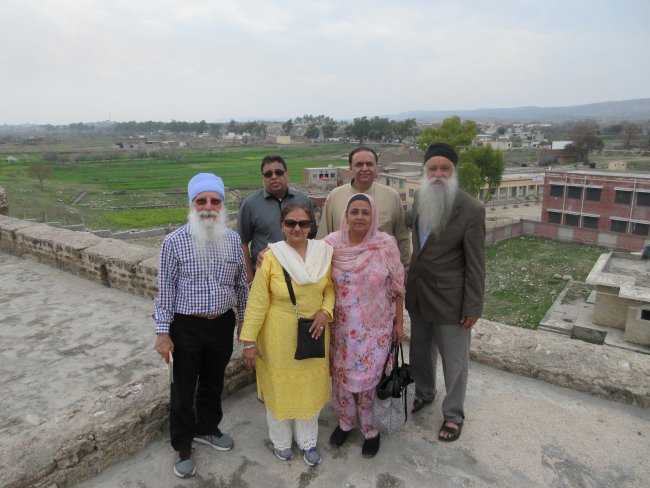 Timing of the Visit: We had made our plans in the month of January 2019 and had purchased our air tickets. Then on February 14, the Pulwama attack in Kashmir took place. All of a sudden the entire sub-continent was gripped in the war hysteria. The media, air waves of both the countries were heaping blame on the other side and passions were being ratcheted up as if the war was going to start next day. Our Family and friends, being privy to our plans offered their wise advice; call off our planned visit. We reconciled to postponing our plans, but as our air tickets were already secured, we made back up plans on how to use the time that was allocated for the visit to Pakistan. But in the back of our mind the only ray of hope was that still every morning, we were still hearing announcements from Bangla Sahib Gurudwara regarding visiting historical Gurudwaras in Pakistan during Vaisakhi in April. This was a glimmer of hope as those plans for pilgrimage from India has not been shelved.  Finally when the Indian Airforce pilot Abhinandan was returned to India from Pakistan, we felt that the tempers have cooled enough and making our scheduled visit will not be insane act. Still we were being advised not undertake the journey. But crossing the zero line of the border and getting to the other side completely evaporated our safety concerns and fears. There was no heightened mass hysteria to be felt there. Moving around the people on the streets in Pakistan did not feel any different than the feeling experienced on the other side of the border. Generally the people were very welcoming, hospitable and very eager to take a selfie with us or to offer a cup of tea gratis. The feeling was same as if we were still in our own country.
Sikhs in Pakistan: There are more than 20,000 Sikhs in Pakistan as per the US Department of State. This number is quite small, as even the state of Texas has more Sikhs than that number, but their presence has a huge significance that is beyond the numbers. They are those or their descendants who decided to stay back at the time of India's partition in 1947. That time all of a sudden, our historical Gurudwaras became abandoned and came under the control of Evacuee Property Trust Board. These folks who made that bold decision have kept the faith and shrines alive in Pakistan. In fact, they have not just survived but have retained their faith despite the heavy odds. So we really appreciate their sacrifices.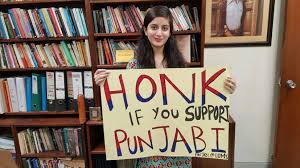 Punjabi Language: The Punjabi language is mother tongue of the 60% people in Pakistan, but now speaking in Urdu has become a status symbol. The impression has been created that Punjabi is the language of rustic farmers, servants and domestic help, therefore educated, cultured and sophisticated people should not use it. It is the language of underprivileged people, who do not have access to quality education. In fact, we can distinctly see that people born after independence communicate amongst themselves in Urdu, and Punjabi is used only to communicate with their parents. Unfortunately, the picture on the eastern side of the divide is not any better. The only difference on the eastern side is that the emphasis is on Hindi in the name of national language, and thanks to official language policy, TV and movies etc. While on the west the other side of border Hindi is substituted by Urdu. The funny aspect of this pathetic situation is the people on either side of border will loudly proclaim that they are Punjabi, feel proud about it, but don't expect them to speak Punjabi. It is OK to sing Punjabi songs or do Punjabi folk dances, but language is a NO-NO. Imagine that Sheikh Farid wrote all his poetry in Punjabi, although he was not born in Panjab. Even Guru Nanak Dev Ji has written all his hymns in Punjabi. Having an ability to speak in language other than mother tongue should be encouraged, but not at the cost delegating other languages in the category of extinct languages. The good news some have realized what fate awaits their mother tongue, and they are making efforts to preserve and propagate it. Before we change the topic let us just refresh what Guru Nanak Dev Ji has said about those who voluntarily adopt another language at the cost of their mother tongue:   
ਕੂਜਾ ਬਾਂਗ ਨਿਵਾਜ ਮੁਸਲਾ ਨੀਲ ਰੂਪ ਬਨਵਾਰੀ ॥
कूजा बांग निवाज मुसला नील रूप बनवारी ॥
Kūjā bā'ng nivāj muslā nīl rūp banvārī.
ਘਰਿ ਘਰਿ ਮੀਆ ਸਭਨਾਂ ਜੀਆਂ ਬੋਲੀ ਅਵਰ ਤੁਮਾਰੀ ॥੬॥
घरि घरि मीआ सभनां जीआं बोली अवर तुमारी ॥६॥
Gẖar gẖar mī▫ā sabẖnā'n jī▫ā'n bolī avar ṯumārī. ||6||(SGGS, Pg. No. 1190)
Translation: The Muslim ablution-pots, calls to prayer, prayers and prayer mats are everywhere; the Lord appears in blue robes. In each and every home, everyone uses Muslim greetings; your speech has changed; O people.
Maharaja Ranjit Singh: Maharaja ruled Kingdom of Punjab from 1780 to 1839, with Lahore as his capital. He was the first ruler who stopped the invasions from the west. These invaders would come with aim of plunder, loot, rape, and take prisoners for trade. Yet the hero's name does not find any mention in the areas he once ruled or even in his capital. In contrast, I noticed that Tipu Sultan who was ruler of Mysore from 1782-1799 is still considered a hero. While I am not going into the heroics of Tipu, I would like to point out that his kingdom was thousands of miles away in south India, and the people in present Pakistan have no past connection or association with him. In contrast the school books there mention that Maharaja Ranjit Singh used Badshahi mosque for a stable. I knew he treated every religion with respect and had ministers from all faith. In fact 3 brothers of Fakir Family – Azizuddin, Imamuddin, Nuruddin were his ministers, and they would surely have objected to such a dastardly act. I asked Fakir Syed Saifuddin (the present linear descendant of Nuruddin) this question and his response was this was not true. But his renovation of Sunehri Masjid, which had been converted to a Gurudwara before his time, and handing it over back to the Muslims, fails to find mention in the books there. This type of misappropriation and selective inclusion of unfounded rumors as history is quite disturbing. 
Shopping: I am sure you all must be thinking about this subject as well. I would like to add here that the ladies will have a field day shopping there, for Punjabi Ladies Suits. The fabric, material, designs, designer labels, traditional and modern designs, attractively priced abound. The shopkeepers welcome the customers with tea, coffee or fresh juices and treat customers with respect. Shopping in Lahore feels no different than shopping in the markets of Chandni Chowk, Karol Bagh, or South Extension in Delhi.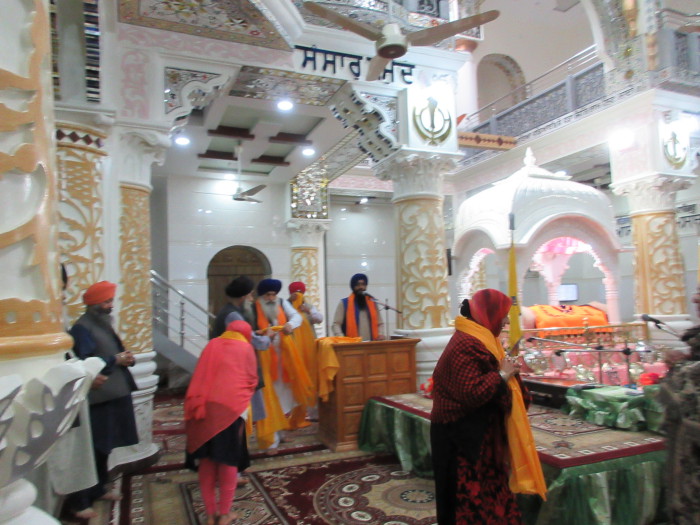 Overall, the people on either side of the Radcliffe Line, which defines the border between the two countries, essentially share same heritage, soil, culture, food, and language that stretch back to five thousand years. The seventy two year old border should not obliterate that shared commonality. Both the nations are economically poor with significant population below the poverty line, yet the defense budgets of both nations highest is in the world. We are arming against the other, but check out the history of last seventy two years who have suffered most because of armed conflicts between the two nations? The answer is Punjabis. So, it is time for all of us on both sides of border to realize that there needs to be dawn of new era of cooperation, friendship, trade, travel, religious pilgrimage and cultural exchange which will result in development in both the countries. Let both the nations share and cherish our heritage with our neighbors across the border and live in peace.   
Related articles:
Quest for Khuley Darshan - Part 1: Kartarpur
Quest for Khuley Darshan - Part 2: Janam Asthaan
Quest for Khuley Darshan - Part 3: Sacha Sauda
Quest for Khuley Darshan - Part 4: Birthplace of Langar
Quest for Khuley Darshan - Part 5: Bed of Stones
Quest for Khuley Darshan - Part 6: Birth of Martyrdom
Quest for Khuley Darshan - Part 7: Mother's Birthplace
Quest for Khuley Darshan - Part 8: Panja Sahib
Quest for Khuley Darshan - Part 9: Baba's Tree
Quest for Khuley Darshan - Part 10: Nanaki's Birthplace
Quest for Khuley Darshan - Part 11: 4th Guru Birthplace
Quest for Khuley Darshan - Part 12: HotBed of History