Dear Khalsa Ji,
Wahe Guru ji ka Khalsa, Wahe Guru ji ki Fateh! 
Greetings from sunny New Mexico, where Autumn is in the air and the golden aspen trees announce the coming winter. I hope this email finds you cozy and at peace. During my travels this year, one thing stuck with me more than anything else. Many people, of all ages and walks of life, shared their feelings of loneliness and their longing for connection with Guruji and with Gurbani. We have become so disconnected from each other in our daily lives that we crave connection.
It's not just social connections.
It's deeper than that.
It's a longing for love, kindness, truth and grace.
It's also a longing to be seen and heard without judgement.
I feel so blessed that Guruji has called me to serve the Panth through SikhNet. SikhNet is the expression of the longing of the Panth. It was born from that longing for connection, and now, 35 years later, it is still serving that longing.
In Sikhi we have many unique things. One of them is SikhNet, and one of them is "Dasvandh", the one-tenth we give for the general good and personal benefit of our common good. It's the satisfaction we are bound for, so we can all  enjoy as one, and one can serve all, in a common joined way. It's a principle of the Khalsa Commonwealth.
That spirit of the Commonwealth is our gift and our privilege. It is in our hearts and souls as Guruji's Sikhs.
My prayer is that we all work together for the common good.
Please open your heart and share your Dasvandh to support SikhNet's work.
I send you much love and many blessings in the Name of the Guru, the Light of every Sikh, and the Holy Naam which holds the world.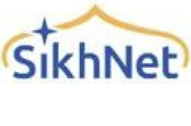 Guruka Singh Khalsa | Chief Inspiration Officer
| phone: +1-505-490-6562
| email: [email protected]
| site:  www.sikhnet.com