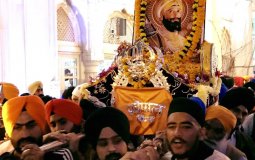 Enjoy these recent photos of Patna Sahib as part of Gurumustuk Singh's live coverage.
click on each of these photos to go to Facebook and enjoy the 360 degree view.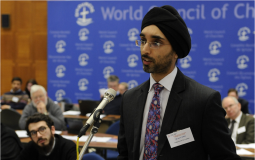 The founding Chair of City Sikhs, Jasvir Singh, has been awarded an OBE by Her Majesty the Queen for services to faith, interfaith communities and social cohesion in the UK. He is the youngest Sikh in the world to currently hold this distinction.
In the final days of the Obama administration, the military has issued new guidelines for religious accommodations and dress.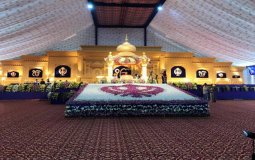 A rare 'Badshah-Durvesh,' Divine Messenger and Enlightened Teacher, Guru Gobind was, and continues to be, a brilliant guiding star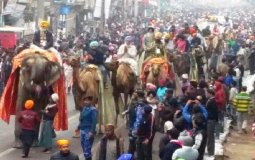 Hundreds of thousands Sikh devotes from India and abroad are joining a colourful procession being taken on the streets of the Patna here today to commemorate the 350th birth anniversary of the 10th Sikh guru, Guru Govind Singh.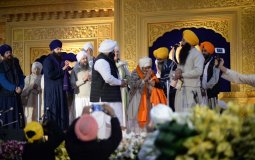 Kirtan by Delegation Members Mesmerizes Sangat - Young Members of Delegation Prove Their Mettle in Gatka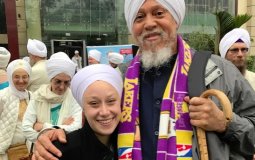 With Kirtan pulsing through every speaker it is hard not to feel the spirit of cherdikala. Although each has their own reason for attending, it is here that the sangat truly stands as one Khalsa.
Pages