There was a panj carrying swords, another panj carrying nishans (flags), chour seva and umbrellas over both Granths, a trumpet, a drum, a bell, flowers, sprinkled water. The minimum for the procession was 18 to 21 sevadars plus the sangat.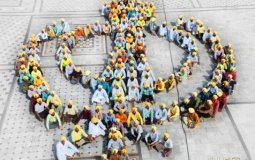 From Guru Arjun to modern times Sikhs show determination and optimism.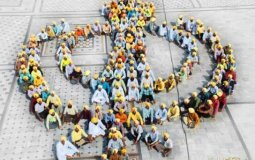 Our intention is: 1: Clear any blocks that hold us Sikhs back as a group. 2: Bring increased unity to the panth. 3: Create a healing vibration in the Sikh community that can expand to the entire world.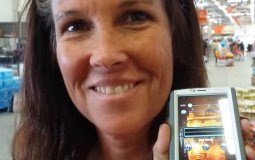 [VIDEO] "I thought he was kidding around with me calling me a 'nitwit'." Then later on she looked more into it. "Through connections and Snatam Kaur, I looked up the banis."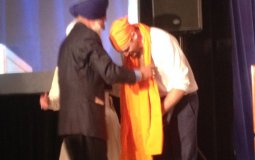 She addressed hate crimes against Sikhs and the recent breakthrough, after years of effort from herself and others, that the FBI and DoJ recently started tracking hate crimes against Sikhs as a specific group.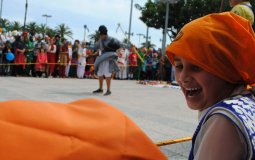 I believe the Panj is important. Yet believing is one thing, and experiencing is another. I feel I now understand better how important the Panja Piare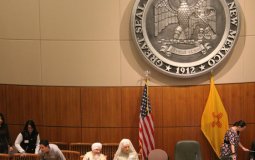 Not only did the Sikh community host an lunch for members for delicious vegetarian Indian food, but were honored to offer a prayer on the final day of meetings this last Friday.
ComicGirl19 has based her life on non-traditional story telling. Her experiences and perspectives might make you think more about what impact media like 'Chaar Sahibzaade' and SikhNet's 'KAUR' animation has on your children.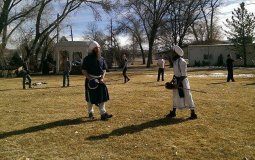 "I'm not religious, but Sikhism is definitely my favorite religion now. You guys are totally rad." Said one student who visited the gurdwara in Espanola New Mexico.
Pages