Extending this seva to others through various community service projects has proven to be one of the most effective methods of building positive visibility and awareness of the Sikh faith.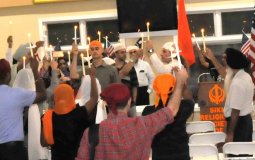 "It was an attack on Muslims, it was an attack on Sikhs, it was an attack on Christians," Hamilton said. "It was an attack on people of good will everywhere."
There is fear and desperation in their empty eyes. They have no livelihood and no work; and their growing children receive no education. Their daughters do not have much hope of finding suitable matches; and they are not certain where the next meal would come from.
Pages