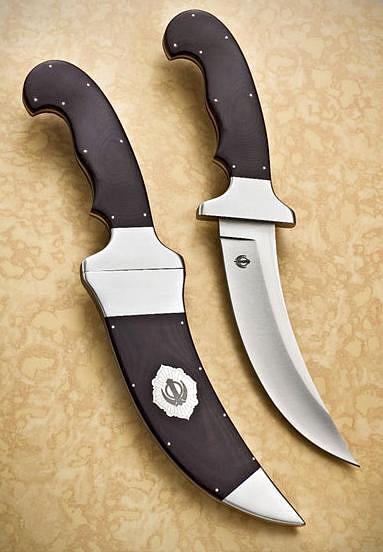 If you are like me, you have several kirpans. Perhaps a small one to wear under your clothing, a larger one for everyday use, and maybe even a full Siri Sahib for 'dress' occasions or for, shall we say it, getting married. I suspect that most of them are made in India, were rather inexpensive, and that the quality of the blade and the cutting edge are, perhaps, less than exquisite.
Last week I received my very first "Khalsa Kirpan" and it embodies a whole other order of magnitude of workmanship than most kirpans I've seen before. The photos in this short article cannot do it justice. You simply must hold the weapon in your hands to see and feel the amazing quality of Jot Singh's workmanship.

The heft is solid. The fit and finish is precise. The artisanship is evident in not only the kirpan itself, but in the sheath as well. It arrived nestled in its own padded and zippered cloth case with a black and silver gatra, a set of instructions on its use and care, and a full colour 16-page booklet with comprehensive details of the construction of the kirpan itself, the inspired history and significance of the kirpan, along with milestones, awards, images and particulars of important works produced through Khalsa Kirpans.
Jot Singh Khalsa is a master bladesmith, as well as a master jeweler (you can take a look at his very beautiful jewelery here) and most of his exquisitely crafted and decorated handmade kirpans are way out of my price range. Adorned with gold inlay and precious jewels, they are each a work of art. Not only are the materials and inlay work artfully and cunningly executed, but the blades themselves are made of Damascus steel - the same material used to craft the best Samurai katanas. The foundation for Damascus Steel is Wootz Steel, which originated in India. From the 3rd century to 17th century, India was shipping steel ingots to the Middle East for use in Damascus steel.
However these Damascus steel masterpieces cost thousands of dollars, and even hundreds of thousands of dollars.
At the time of Guru Gobind Singh "Sarb Loh" (Pure Iron) was the best blade material available for a kirpan that might see duty on the battlefield. Today with the modern technologies developed for steel production, we can have better edge holding, ductility, flexibility, toughness and stain resistance. These qualities serve in the excellent blade steel choice for these unique and affordable kirpans.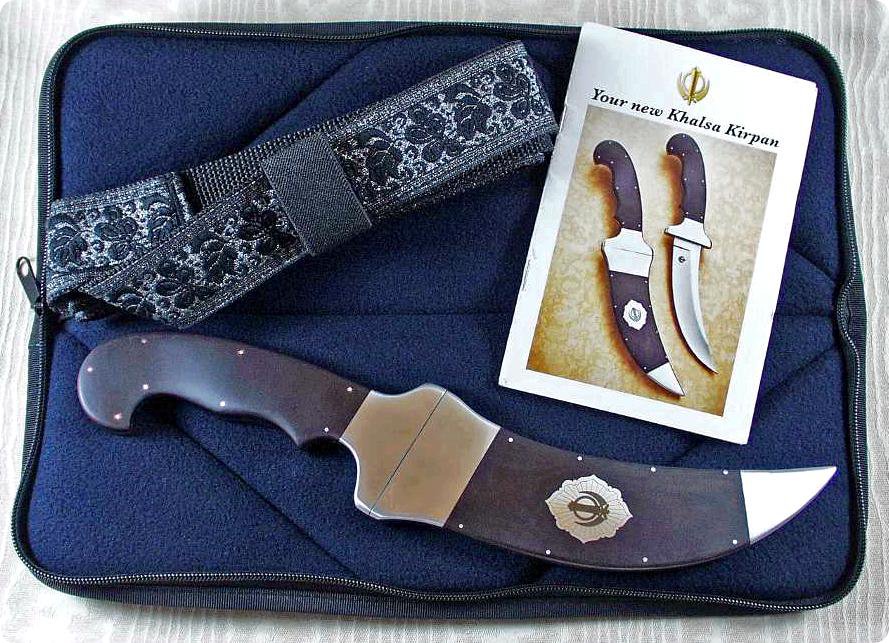 At $250 apiece, these kirpans are both affordable as well as being of a unique artisan quality. $250 may seem to some a lot of money for a kirpan, but these kirpans are made to last lifetimes. They are serious blades, beautiful, strong and fit for battle. And well, honestly we'd all love to have that $30,000 jewel-encrusted, handmade masterpiece, but few of us can afford to do so.
Thank you Jot Singh Ji for making your superb craftsmanship affordable for so many at last.
 For more, visit khalsakirpans.com