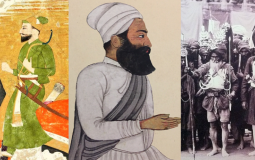 Since the time of Guru Nanak, Sikhism has had a tradition of wearing turbans but it was the sixth Guru, Guru Hargobind Singh who formalized the turban as a symbol of sovereignty and royalty.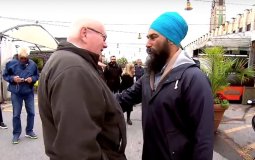 Jagmeet Singh, the newly elected leader of the federal New Democratic Party, won people's hearts by handling an ignorant critic with maturity when he was accosted at the Atwater Market, Montreal, and told to remove his turban.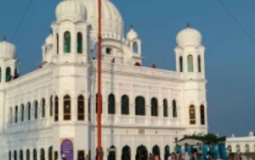 Despite being the youngest religion, it is the world's fifth largest religion with over 26 million followers and it is still growing.
The International Day for the Elimination of Violence against Women launched sixteen days of activism ending on friday, December 10th, International Human Rights Day.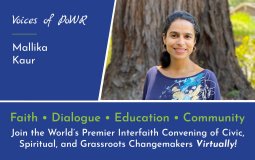 "The reality of people all across the glove, and all around us being subjected to gendered violence—1 in 3 women according to the World Health Organization—and that too most often being hurt by someone those they know, is a truly devastating reality. It should shake us all."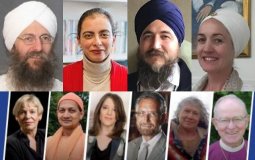 "This year marks Guru Tegh Bahadur's 400th birthday and, given how many genocides are occurring today and are rarely reported on, it is important for us to remember our Guru's life, dignity, and sacrifice, and to engage fearlessly."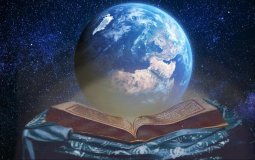 This paper was read at the virtual session of the Parliament of world's Religions on 17 Oct 2021... "Guru Nanak took on the mission to do something about it. He set out to study the issues and travelled for nearly 24 years meeting leaders o all religions in India, in the Himalayas, China and the Middle East including Makkah, the seat of Islam."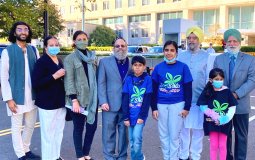 The UN Climate Change summit COP26 which is scheduled to take place in Glasgow, Scotland from October 31 to November 12 is the last ray of hope as the earth faces an unprecedented ecological crisis.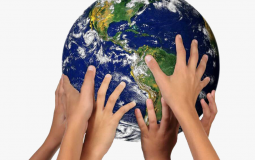 Members of the Native, Sikh, and AAPI communities will be participating in the National Interfaith Service for Peace and everyone is invited to come light candles for peace and in remembrance of those who have passed.
Pages