Miri Piri - The Spiritual Warrior

Miri means commanding the earthly plane and being successful on the earth. Piri means commanding the spiritual plane connecting with your spirit. Together, Miri Miri means success of the spirit and the earth; surpassing the physical and mental challenges of life and connecting to your spiritual self.

By the Grace of Guru Hargobind Ji, 6th Sikh Guru and Master of Miri & Piri and with the inspiration of Siri Singh Sahib Bhai Sahib Harbhajan Singh Khalsa Yogiji, Chayo Studio in Singapore announces a new program especially for the youth.
In Malaysia, Chayo's weekly Miri Piri youth program consists of Physical Training, training in the technology of the Shabd Guru, Kundalini Yoga, Meditation, self-awareness and self-empowerment. The sessions are based on the teachings of the Sikh Gurus, Kundalini Yoga and Humanology as taught by Yogi Bhajan.

Sessions are held every Sunday from 10 AM - 12 Noon and are open to young people age 13-30. Participation in the program is by donation. The program is running from 15th July, 2012 through 11th November 2012.
If you're looking for deeper meaning in your life, come join us in our expedition of self discovery!
After the class, enjoy tea and a delicious light meal at the wonderful Chayo Cafe at street level, downstairs from the studio. Yum!
Visit Chayo Studio on Facebook to learn more about the exciting line-up of local and international teachers who teach at Chayo. http://www.facebook.com/groups/103620411524/

Chayo Studio
Jalan SS6/14 Kelana Jaya
Petaling Jaya
Tel: 03 780 62035
hp: +016 6764862
email: [email protected]
www.chayostudio.com.my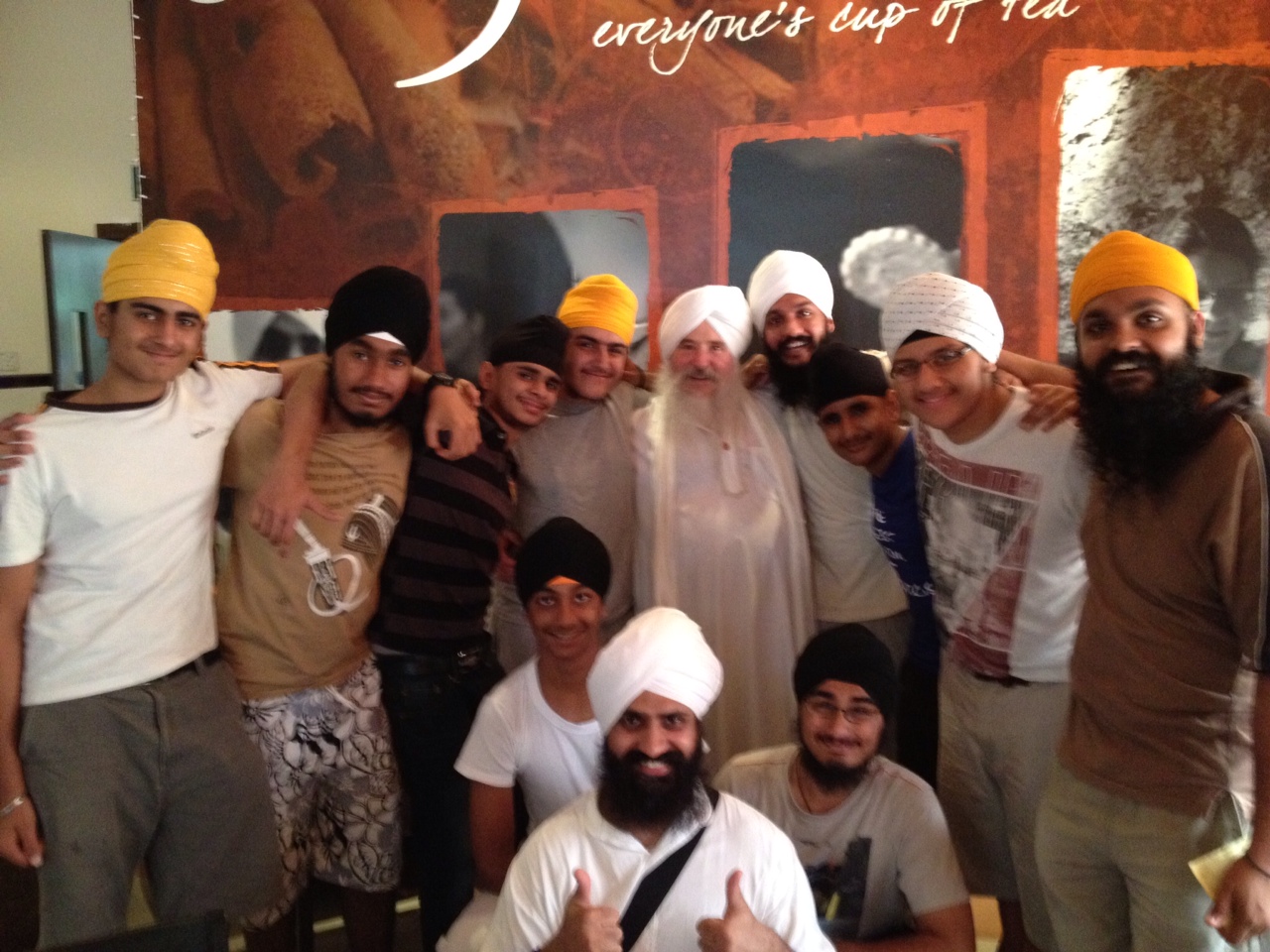 Guruka Singh (SikhNet) and the Miri Piri gang at Chayo - August 2012 (Rajveer Singh is front and center)