We, too, are American! The United States celebrates Independence Day this July 4th. To honor the 4th of July, SikhNet and the National Sikh Campaign would like to share some simple tools for Sikh Americans to help educate their fellow citizens about the Sikh identity.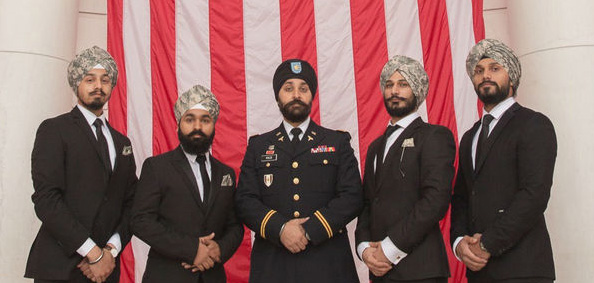 Be Known for Your Service
Ek Ong Kaar Kaur
Anumita Kaur
Seva, selfless service, is a pertinent pillar of the Sikh faith. Extending this seva to others through various community service projects has proven to be one of the most effective methods of building positive visibility and awareness of the Sikh faith.
Focus groups conducted by Hart Research and the National Sikh Campaign identified current attitudes toward Sikhs in the United States. The study found that other Americans perceived the Sikh community as insular and not concerned with their wider communities. This is seen when Sikhs do seva for each other, their Gurdwara, or the Khalsa schools, but no one else.
A couple responses from the survey done by Hart Research illustrate this point:
"They tend to keep to their communities." -Iselin focus group participant
"Having lived in England, I found them unwilling to integrate into their host country's culture. They move into a town and slowly establish their own culture." - Survey respondent
This lack of participation in the wider community results in a lack of knowledge about the Sikh community and faith as well. While US citizens know the founders of other religions, such as Jesus Christ, Buddha, and Mohammed, most US citizens have never heard of Guru Nanak.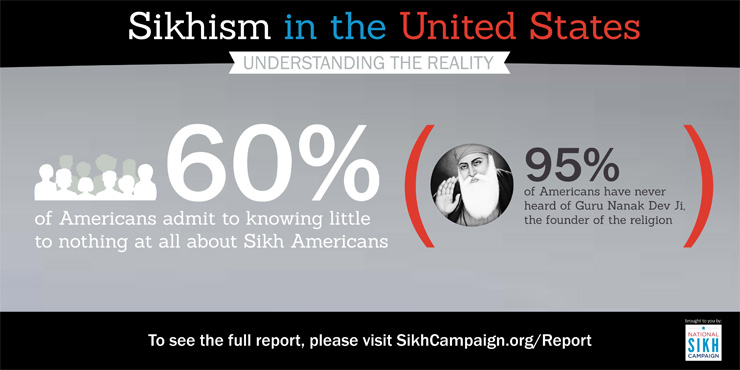 The current climate in the US towards religious minorities and immigrant groups fosters a need to raise the profile of Sikh-Americans. As found through the Hart Research study, performing seva outside the Sikh community is a valuable step towards this goal.
Seva projects can be as small or as large as one would like.
Creating a langar experience outside of the Gurdwara for the larger community is an easy way to teach peers about the Sikh religion, address hunger in the area, and share a community meal.
Taking part in already established service organizations, such as Habitat for Humanity, Red Cross, the Rotary Club, or a local political party, is also an easy way to raise the profile of Sikh-Americans as civically engaged.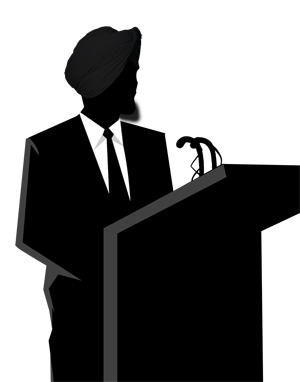 On a larger scale, Sikh-Americans can serve their community by running for a local office. At the international level, when Harjit Sajjan was named as the Minister of National Defense of Canada, it raised the profile of Sikhs around the world. His distinctive beard and turban created a wonderful opportunity for the international media to learn and communicate about the Sikh identity. Sikh-Americans who choose to run for office locally can have a similar impact on their local communities.
Sikh-Americans can pursue a seat on their local school board, on their city council, or run to be their city's mayor. Finding involvement in local government is an opportunity to actively represent Sikh voices and improve the larger community at a higher level. Sikh-Americans serving in local government is also a powerful way to build positive visibility around the Sikh faith and showcase Sikh seva as a pillar that benefits all.
These are just a few ideas for seva projects. Any civic engagement, whether through volunteerism or elected offices, is an opportunity to better integrate Sikh-Americans into their larger communities and to teach fellow Americans who Sikhs are and why we, too, are American.
-----------------------------------
Related article: