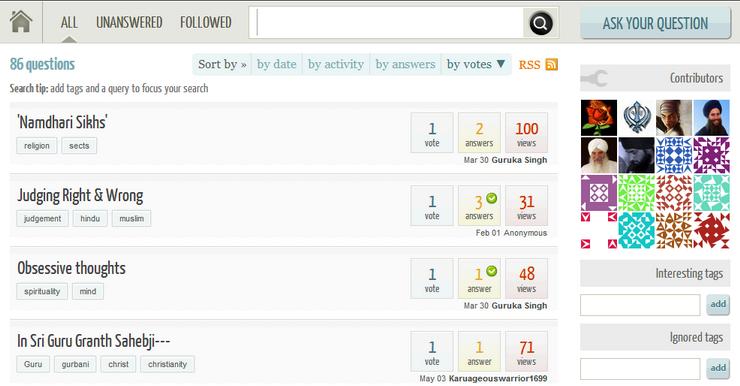 Over the past few weeks SikhNet has been quietly rolling out our completely redesigned Youth Question and Answer Forum and we invite YOU to start participating!
Ask a question, answer a question, collaborate with others on replies, vote for the best answers and earn badges for your best answers.
The old SikhNet Youth Q & A Forum is still online so all the old questions and answers have not been lost. They are all still browseable and searchable, but you cannot post any new questions there. If you have searched the old forum and your question has not been already answered there, or if you just want to help get the ball rolling on the new forum, come on over and join in. 
The new forum works like Yahoo Answers or CNET. Anyone can answer. Multiple replies as well as comments are permitted.  Please ask questions related to Sikhi and please stay on topic. Spam and off topic questions or answers will be removed .
You get to vote for the best answers as well as earn Gold, Silver and Bronze badges for your participation, knowledge and understanding.
Some recent questions include:
Come on over today and participate!