SikhNet 2011 year end Fundraiser
Here at SikhNet we are very excited about the many new projects we are planning. We think of ourselves as an online Gurdwara. We try to be innovative and relevant, and to come up with creative ways to serve the sangat. We are not like any other Sikh website because we have full time employees and need funding just like any other Sikh cause. About 0.5% of our regular users donate to SikhNet. Since we rely on the generosity of our donors, we will need to increase the number of SikhNet users who are also supporters. The sky is the limit of our creativity as are the ways we can serve and inspire you. The tree to the left represents our fundraising goals. We have so much that we want to do in 2012. Please help us meet these goals so we can provide even more inspiring content that is freely available to anyone in the world!
How SikhNet is funded.

SikhNet is not funded by any other organizations We rely on two funding sources (1) Donations from users and sponsors and (2)
SikhMatrimonials.com
membership fees. SikhNet uses these funds to employ three full-time staff and three part time staff and to pay for office expenses, Internet hosting and bandwidth, and contract labor for special projects, programming, graphics, bookkeeping, system administration etc.
What SikhNet did in 2011
- Karma - The Ogre's Curse - FREE. Online. Original. Sikh Video Game.
- Gurbani Media Center mobile app - The power of the GMC on your mobile device.
- Audio Stories mobile app - Access all of the Audio Stories on your mobile device.
- The SikhNet Mobile App - SikhNet in your pocket. Hukamnama, Videos, Stories, Forums and Sikh blogs all in one app.
- Audio Stories for children - In 2011 we continued making new, original stories and improved the production quality.
- Inspirations videos - In 2011 we produced about 35 original inspiring and educational videos.
- Gurbani Shabad Printer & Customizable Hukamnama Page - Beautifully customize, share and print any Shabad, and use the same customization to view the daily Hukamnama page.
- SikhNet Radio Improvements - Now you can know the current shabad, artist, and whose listening. plus more.
- Story script competition - A competition to make an original childrens story which was then produced on SikhNet.
- The 6th Youth Online Film Festival  - A competition to motive Sikh youth to create inspiring Sikh media.
Other regular services - Daily Hukamnama, SikhNet news, SikhNet Radio, Gurbani Media Center, Sikh Youth Film Festival, Youth Q&A, and more. Explore the World of SikhNet
SikhNet Plans for 2012
- Animated children's series - An original animated series that teaches values and also entertains your children.
- Printed Siri Guru Granth Sahib - Formatting and printing a 4 volume modern English translation of the Guru.
- More mobile apps for children - Khalsa princess, bana dress-up app for young girls.
- Redesign of SikhNet website - Improving SikhNet so you can find all the amazing content faster and more easily.
- GMC expansion and improvement - Improving how we add lyrics, the embedded music player and lots more.
- Inspirations video series for women's empowerment - Helping women access their inner feminine power.
- Inspirations video series for parenting - Helping parents raise spiritual children.
What SikhNet Did in 2011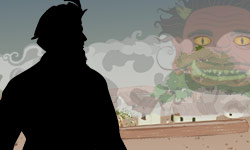 Karma - The Ogre's Curse 
The recent weeks have been marked by the completion of the long-awaited "Karma Game - The Ogre's Curse" - an online adventure game that teaches spiritual values and Punjabi culture. Guruka Singh spent much of his time on this project and after 18 months of hard work on everyone's part it has finally been released. The game is animated and voiced with the same high quality as commercial video games, except that this game is designed to be positive and uplifting. It has a fascinating and spiritual storyline set in a captivating environment. Over 700 kids are now playing it and loving it! Karma - The Ogre's Curse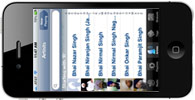 GMC mobile app - Gurbani Media Center
With the SikhNet Gurbani Media Center app you will have the world's largest archive of Gurban Kirtan audio available to you wherever you go! Never before have you been able to so easily have such a large volume of Gurbani that you can listen to anywhere (so long as you have a data connection for your device). Gurbani Media Center app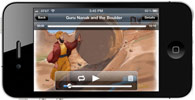 SikhNet Audio Stories Mobile App
This app is packed with all the stories produced by SikhNet since 2008. Kids can easily browse and listen to stories on their own. Listen to the stories instantly when connected to the Internet, or download stories to your mobile device for off-line listening in the car and airplane. Stories Mobile App

Through the dedicated service of Harijot Singh, SikhNet published even more Stories for Children this year, including the original new "Team Khalsa Save the Langar". Through better equipment, and more importantly, improved skill and care taken, the production quality has improved tremendously. These are very professional and engaging stories for people of all religions and ages. Audio Stories

We released 35 new SikhNet Inspirations Series videos this year and counting. We introduced new videos on keeping kesh, vegetarian diet, self-esteem, nimrata (humility,) Receiving Amrit, Spiritual experiences, Gyan, forgiveness and much, much more. The Inspirations Video topics are inspired by SikhNet users writing to us about topics they would like to hear discussed and questions for which they wish to have answers. The production quality also increased with professional lighting, DSLR camera recording, audio equipment, backgrounds etc. The new videos are noticeably quite different.  SikhNet Videos


Gurbani Shabad Printer & Customizable Hukamnama Page

The Shabad Printer is allows you to beautifully customize, share or print any daily hukamnama or Gurbani Shabad. You can choose from many different background frames, font styles, language types (Gurmukhi, Larivaar, English Translation, Spanish Translation, Romanized, etc). You can select to view in line by line format or block format. Change the sizes and alignment and all kinds of other things. This is an easy way that anyone can customize the Daily Hukam or Gurbani to display in a really beautiful way, and share it.  Shabad Printer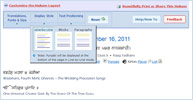 Customize how you view the most popular page on SikhNet, Hukamnama Page, with the same options as the Shabad Printer. You longer need a Gurmukhi font to view the Hukamnama page. You can set the format to 'paragraphs' or 'line by line'. etc. You longer have to view translations you don't want to. Change the fonts, layout and colors and your browser will remember your settings, so you can view the hukamnama the same way you like it, every day! Hukamnama Page
*These were actually released at the end of 2010 but were not included in the 2010 annual report.

The SikhNet Radio has always been an easy way to just click play and listen. We added the ability to see what track is currently playing by what artist. You can also see a listener map. We added lots of new live channels for major Gurdwaras that are broadcasting, and we improved the overall look and feel of it. SikhNet Radio 
We held a competition so our users could create new original Sikh-themed stories. We encouraged people of all ages to participate. The number of original ideas,inspirations, dramas, lessons and insights was really inspiring. Every story had merit and that's what made deciding on a winner a difficult process.The winning story, "Team Khalsa: Save the Langar" was produced into a professional audio story. The script writers are 13 and 11 year old Japman Kaur and Triman Singh. Congratulations! Read more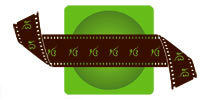 6th Annual Online Youth Film Festival
Since its debut in 2006, the SikhNet Youth Film Festival has become an annual event. Most people in the world don't know who Sikhs are and what we are all about, nor have they experienced our love of Seva and our Cherdi Kala spirit! This unique event is a great way to spread the living experience of Sikhi and Sikh identity to give people the experience of our spirit, values and culture. Our intention is that this educational and fun event will allow many people to get involved in the world of film and media and continue explore its benefits to the Sikh community. Film Festival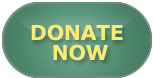 SikhNet Plans for 2012
This is the project we are most exited about! We want to make an animated series of Sikh stories. The idea is to have the hero be a Sikh girl. Set in modern day times, the hero and her friends would go on adventures where they are using their powers of meditation, seva, Bani, Bana and other Sikh tools. Although the stories would be fun and engaging they would also teach Sikh identity values and universal values. The motivation for the series is to create very entertaining media for Sikh kids, that makes them proud to be Sikhs. Animation is expensive, so this project is pending funding from donors like you.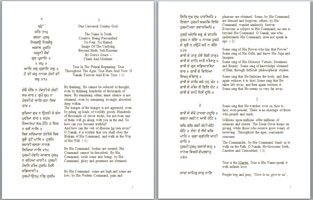 Printing of the Siri Guru Granth Sahib
We are in the process of formatting the Dr. Sant Singh translation with original Gurmukhi text alongside, for a 4 volume set of the Siri Guru Granth Sahib. We are going to need sevadars to help with this. Although we don't usually work with printed media, we are very excited about this project. Now there will be a volume of the Guru available where you don't have to wonder what a "mumper"is. Dr. Sant Singh's easily understandable modern English translation is already easily available all over the internet, but this will be the first time it is printed out. 
Lots of ideas are still in the works. We have seen other apps where you can dress up a Disney princess, and we thought of making a similar one where Sikh girls can dress up a Shakti princess (Kaur). This app will focus on children, and girls specifically, which we feel is much needed in our modern times as most of the outward Sikh identity is focused on boys & men with their beards and turbans. 
Our last redesign was in 2008. It was then that we moved to a database-driven content delivery system called Drupal. We have many ideas about how to make all of the SikhNet content more accessible through Drupal, but this is a big project that will require a lot of programming. Instead of all the videos and news stories going into an unending archive, the content will be cross linked by topic, so relevant content doesn't just disappear. It re-appears. We are also planning a Sikh classifieds section, a Gurdwara website template that anyone can plug into to create an interconnected network of Gurdwara listings with calendar events and localized announcement abilities. We also plan to totally revamp the Youth Q&A section. Each one of these ideas is a huge project and we have many more ideas too.

GMC (Gurbani Media Center) expansion and improvement

There are lots of technical improvements on our list including more options for the embedded player, allowing Shabad page ranges for Gurbani lyrics and lots more. 

Inspirations videos for the empowerment of women
We view women's empowerment as an important way to uplift our society. A society is measured by the way it treats its women. In Sikhism, women, and the feminine creative energy, are regarded as the highest aspect of God. We plan to launch an Inspirations Video series that teaches women how to access their inner power and stand tall as the daughters of Guru Gobind Singh that they are.

Inspirations videos on parenting
As Sikhs we are householders, and parenting is a difficult thing to do, even for people with a spiritual path and discipline. We plan to launch an Inspirations Video series that helps parents provide their children with a supportive, disciplined, and spiritual upbringing.