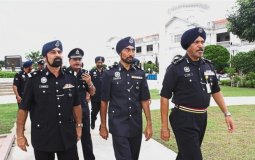 Gurdwara Sahib Police President Inspector Mukhtiar Singh said the event was celebrated annually at the Gurdwara Sahib Pulapol, Kuala Lumpur. He said this was the first time the two-day event was held at the gurdwara in Ipoh.
Replying to a question, Singh said, "a Sikh walking in Pakistan today is like a Bollywood star. I have only seen love and affection here."
Very little information is available in the public domain especially around Sindhi's relationship with the Sikh religion.
In which the author sums up the essence of the faith in a short essay
To date only seven non-Muslims have played for Pakistan, among them five Christians and two Hindus.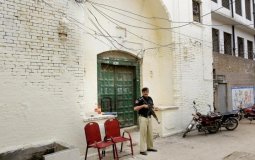 "We need to be considerate and facilitate, as much as possible, the members of other religious to worship at their temples or gurdwaras or churches. Whatever the reason for their closure, we should try to maintain them and hand them over to the concerned community," he said.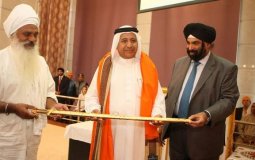 Members of the Sikh community in Dubai gathered in large numbers on Tuesday to observe the completion of five years of the Guru Nanak Darbar Sikh Temple.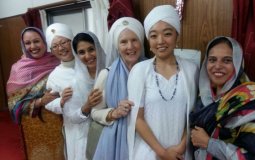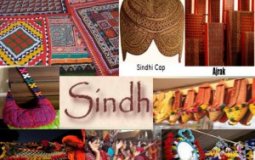 Sindhi people and their relationship with Sikhism are legendary and fascinating. There is some literature mostly written by non-Sikhs, on this unique bond which spreads across centuries.
Pages