Sikhnet Interview
Manika Kaur, it is a pleasure and an honor to speak with you. You are wise and graceful, and I hope your efforts continue with increasing popularity and success.
I don't even know what to say. Thank you very much for your kind words.
You are most welcome. I'd like to start with first thing first. For anyone who somehow doesn't know, can you tell us who you are? What is your story, what motivates you?
I'm a kirtan artist, writer and philanthropist. My connection to kirtan has its roots in my childhood. Born and raised in Australia, my family were deeply involved in the dissemination of the Sikh Holy Scripture and the teachings of the religion's founder Guru Nanak Dev Ji. Growing up my home was filled with stories of honoured gurus, temples of gold, epic journeys and enlightened masters. After an evening soaking up these vivid tales, my siblings and I would play kirtan together, jamming out on tabla, harmonium and voice. So it was at a young age I learned to communicate, meditate and resonate so naturally via the medium of music, at the time I had no idea that this would become my path.
It's amazing to see how talent shows so early in life. When did you start your adult career of music? 
After getting married in 2006 I moved to Dubai and it was there I recorded my first album Bandhanaa which was made in collaboration with bhangra legend Sukhbir Singh. The sales of this album raised over a 1,000,000 AED (approx. over 270,000 USD) which were directly donated to the construction of the Guru Nanak Darbar in Dubai.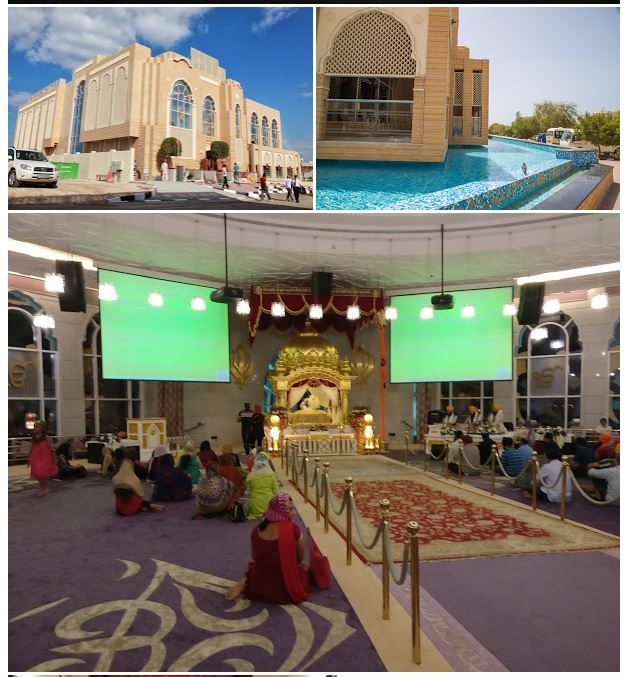 In 2009 I released a music video for the track 'Maagnaa' from this album which has been viewed over 2,000,000 times on YouTube. Bandhanaa was praised for its fresh take on kirtan and I was given a Sikh Channel Award 'In recognition of outstanding services to the Sikh community'.
Maagnaa Video::
In 2013 I released a music video for a new track 'Guru Ram Das Rakho Sarnaee' which has received over 4.5 million views worldwide and was awarded 'Best Short Film' at the 2013 Sikhlens (Sikh Arts and Film Festival).
Gur Ram Das video:

My second album I Bow To You Waheguru (2015) featured multi-award winner OBE Talvin Singh and followed with a sell-out show at London's Union Chapel. The album placed kirtan in the World Music Charts Europe and garnered rave reviews (PopMatters, Songlines Magazine, BBC Asian Network, BBC Radio London).
Live Performance with Talvin Singh at Union Chapel:

In 2016 I was the recipient of the 'Sikhs in Entertainment' award at the Sikh Awards in London. I was also invited to sing in Houses of Parliament in the UK for Guru Nanak Ji's gurpurab which was a unique experience and a week later I performed kirtan in Trafalgar Square, London in front of a crowd of 25,000 and was also invited to deliver a speech to the large gathering. Having the opportunity to speak about 1984 but also the epidemic in Punjab today and the help that is desperately needed was invaluable.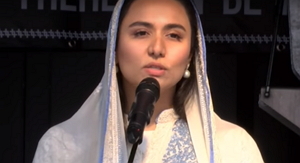 All of your work is so elegant and soothing. 
Thank you so much, it is my honor really. This year I am set to release my third album which will feature incredible musicians. I was very fortunate to work with James Yorkston, Jyotsna Srikant, Tigerstyle, Talvin Singh OBE and Martin 'YOUTH' Glover to name a few. I have some very exciting plans for 2018 including an international EP release with distribution by Six Degrees Records (USA) and Suriya Records (UK). This is a huge achievement for me and has the potential to connect my spiritual Kirtan music and the work of my foundation Kirtan for Causes with the hearts of many more brothers and sisters around the world. I'm very pleased to announce the official release date is 7th May 2018.
At its core the melodies I compose are an expression of love for Waheguru. Using kirtan to explore the beauty of the Sikh faith I want my work to affect real change in the rural Punjab which is how I started my foundation 'Kirtan for Causes'. I also hope that the kirtan we are creating will spread a message of peace and love the world-over.
As well as pursuing my singing and charitable work, I've always put words together and carved poetry from my reflections on the world. Last year I released a piece titled 'We Are Love' after feeling frustrated with world politics. The response on social media was staggering with over 500,000 views on Facebook, it allowed me to realize that so many people feel as I do and long for a more peaceful world.
We Are Love video:

My work in Punjab constantly inspires me. I created a video for a poem I have written called 'Dear Punjab, I'm Sorry'. It's my love letter to the beautiful, spiritual land of Punjab acknowledging the trials and tribulations they face and together we will overcome.
"Dear Punjab, I'm Sorry" video: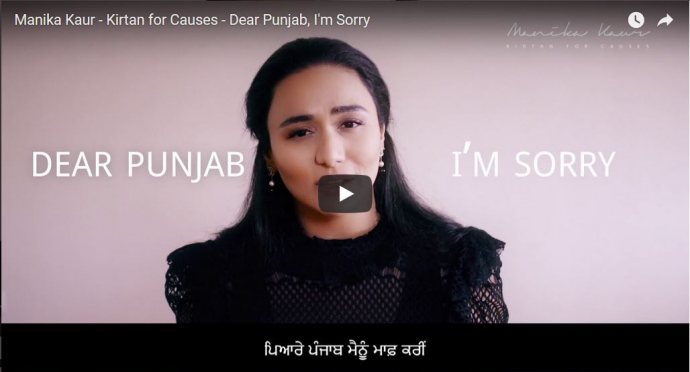 Currently, I am writing my first book which has truly been a challenge and sometimes I wonder how I ever thought I could take on such a task but it has also been a gift as the book features many stories about the Sikh Gurus and researching them and developing a deeper understanding has created within me a stronger connection to Sikhi.
I know that you do your work for a purpose. Can you describe what charity you do?
Kirtan for Causes is a non-profit organisation. We aim to create beautiful devotional music that creates an atmosphere of peace for the listener whilst serving humanity and uplifting communities through educating impoverished children, building homes and working to understand and meet the needs of communities living in poverty in Punjab.
Kirtan for Causes uplifts impoverished communities via education and construction projects the organisation seeks to break cycles of poverty and advocates for long-term solutions. Kirtan is the vehicle I use to raise awareness of the vital seva that is needed in Punjab and how education can transform lives.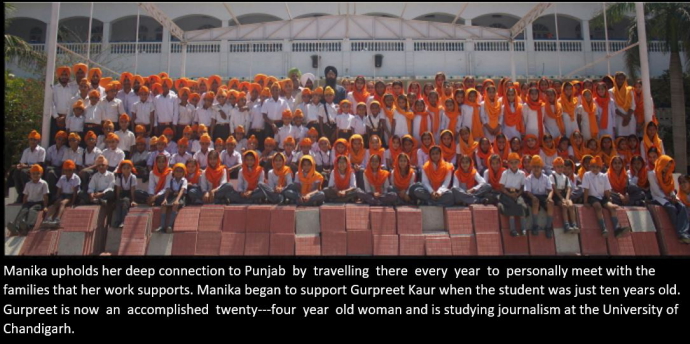 One hundred per cent of the revenue from my music career is directly channelled into the work of 'Kirtan for Causes'. We currently support 200 children through education and have built two homes for disadvantaged families enrolled in the scheme. I travel to the Punjab every year to visit the 'Kirtan for Causes' families and develop strategies with them for the next year's work.
'Kirtan for Causes' partners with 'Educate to Save' (www.educatetosave.com ) to achieve our shared charitable mission. Together we focus on providing cost effective, quality holistic schooling that integrates and provides a modern educational infrastructure. 'Kirtan for Causes' works independently of any individual, political of institutional influence.
Visit www.educatetosave.com to find out how you can directly support a child's education with whatever you can afford. For just a dollar a day you could transform someone's life.
Kirtan for Causes video: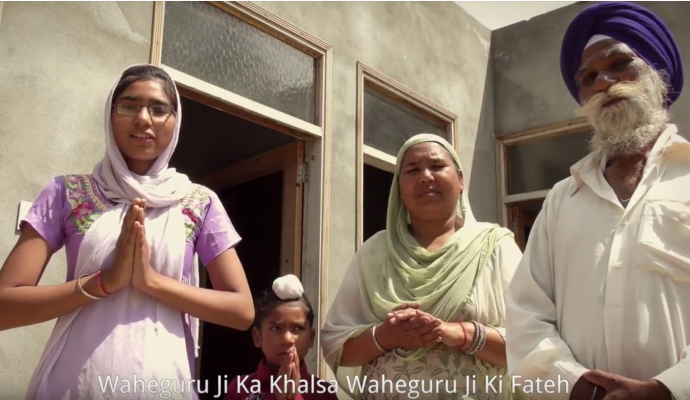 This is truly God's work. Do you have any stories that effect the charity has had in peoples lives?
So many! We have had so much success and have seen how education has benefitted and transformed the lives of our children.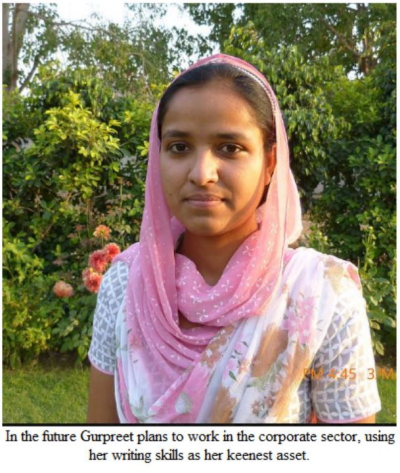 One of our biggest success case is a young lady, Gurpreet Kaur who was sponsored at the age of ten. Gurpreet's mother passed away when she was 16 and her father is an alcoholic and so she was split up from her siblings and was sent to live with an aunt and uncle, she rarely ever saw her siblings or father in those years. Today, Gurpreet is a confident and accomplished twenty-four year old woman and has completed a degree in journalism at the University of Chandigarh and has been selected for a job at The Tribune in Chandigarh.
Gurpreet came to 'Kirtan for Causes' via an advert for charitable assistance, which she had seen, advertised in a local newspaper. In her words 'After contacting Kirtan for Causes, my life completely transformed'. Firstly Gurpreet was supported and tutored for the entrance exam to a prestigious secondary school in her local area. Excelling in her studies, Gurpreet was then provided with coaching for the All India Engineering Entrance Exam (AIEEE). Passing this exam with flying colours, Gurpreet was then admitted to Guru Nanak Dev University to study Computer Science and Engineering. After some years in industry working as a web developer, Gurpreet has recently embarked on her Masters in Journalism.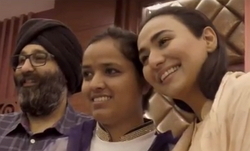 Just a few weeks back I received a Facebook message from another Kirtan for Causes graduate, Nishan Gil. Nishan now works in Dubai as an IT Support Engineer and had contacted me to offer thanks for the support offered to him by the charity throughout his youth. We met with him and are so proud of how far he has come! It was exciting to catch up and hear about his career and life in Dubai. Seeing these disadvantaged children develop and grow into well-poised and established young professionals is one of the most rewarding feelings I have ever known.
Kirtan for Causes event in Amritsar
Can you tell us about your newest project?
I have several projects I am working on currently. At the moment I am writing a book, in May I will be in London recording my children's kirtan album which I am composing and finalizing at the moment.
May will also be the launch and release of my third album. The Sacred Words is produced by Talvin Singh who I have gained a wealth of knowledge from. The way in which he creates sound is boundless and will challenge what people are accustomed to when listening to kirtan but I am excited to keep pushing boundaries to create connections with the infinite Waheguru.
The other half of my album is produced by Glaswegian Bhangra duo Tigerstyle. With this project I wanted to create an album focusing on shabads (passages) within the Sri Guru Granth Sahib (Sikh Holy Scriptures) that were written by Islamic Scholars, Sheikh Fareed Ji and Bhagat Kabeer Ji. As someone who lives in an Islamic nation, Dubai, these shared lineages fascinate me. These ancient words of love have the potential to unite us across religious and social boundaries - this was also very much the foundation of Sikhi - Oneness. I have been creatively inspired to compose around these themes, exploring parts of the Sikh scripture I haven't sung before. Brother duo Tigerstyle were schooled in Punjabi folk as children before expanding their sound to draw on influences from hip hop, drum and bass and RnB. It was enjoyable working with them to produce my compositions and vision.
I have become an ambassador for Binti, a charity with a mission to bring menstrual dignity to every girl and woman the world over. They do this by providing access to education about menstruation, access to pads and engendering freedom from stigmas and taboos surrounding menstruation. On my next visit to rural Punjab, where Kirtan for Causes concentrates its work, I will be consulting with the local female community to discuss what we can do in that area to improve conditions and materials for women on their periods. Binti will be providing me with resources and information to structure this conversation and offer some suggestions as to positive steps that can be taken to effect real change. Aside from the psychological harm that a taboo around the entirely natural process of monthly bleeding can have, there are serious health concerns over poor sanitary practice that desperately need to be addressed. I am honoured to be working with such a wonderful initiative.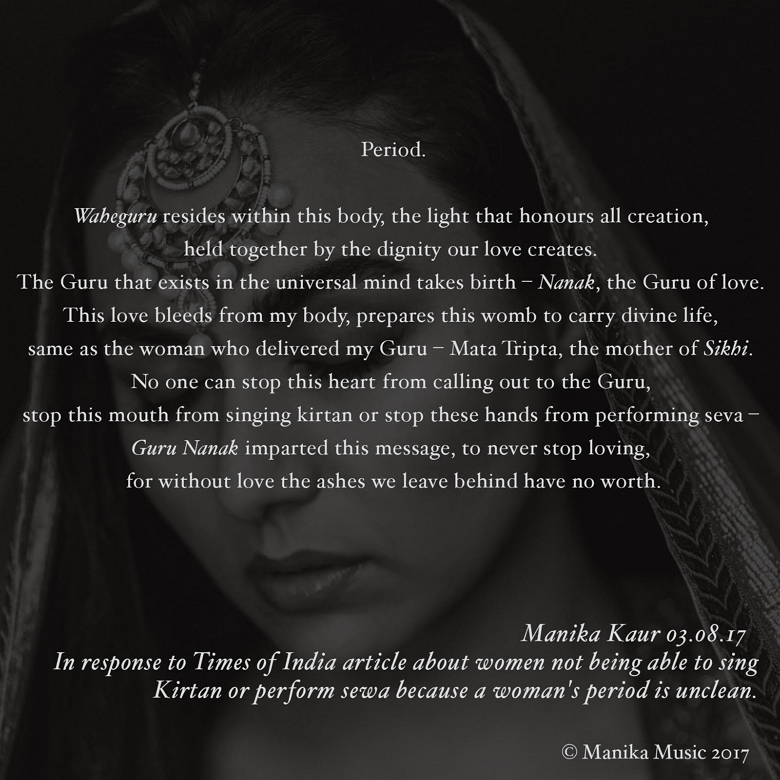 What is your message you would like to share with the sangat?
I would like each of us to ask ourselves - Since Guru Gobind Singh Ji left this earth how has Sikhi advanced? I travel to Punjab every year for my foundation Kirtan for Causes which focuses on educating children, building homes - there was one trip in 2012 where we wanted to interview some families in an effort to show people how much it means to these families to have their children educated - we entered one home, which was about the size of a van and set up a camera, when I looked at this family I saw an elderly couple sitting with two young boys on their lap, I realized that this elderly couple were the grandparents to these boys so we inquired where their son was as we had arranged to interview him and there, in this tiny home in Punjab the grandparents informed us that their son had committed suicide that morning. I felt myself holding back tears unable to contemplate their loss, but they sat there quietly, ready to be interviewed, I wondered - How can they be sitting here for this interview? How is this grandfather going to provide for this family? But they sat there waiting to be interviewed - it was that moment that I had this realisation - suicide was the new normal in Punjab!
Wow, that is brutal.
Yes, Punjab is an ocean of despair. We have forgotten what 'EK' means - we have forgotten that we are those very parents that have just lost their son, that mother who has lost her husband the 2 sons who have just lost their father - we must feel their pain, we must be not differentiate then only can we be 'EK' - to do nothing is to condemn Sikhi to extinction.
Out of the 27 million Sikhs on this earth, 76% are living in Punjab, so the majority of Sikhs, of our brethren, live in Punjab. Today in Punjab over 50% of the rural male youth are addicts.
There is female infanticide of approx. 275 girls, baby girls killed daily after they're born. There is an estimated 30 farmer suicides daily leaving more widows and orphans behind. A lack of investment in education has left a once leading state in literacy to a struggling and underperforming system where even a basic education is beyond many. What is terrifying is that within ONE generation they face possible extinction!
Each one of us must take responsibility for creating the change that must happen for those suffering in Punjab today. We must safeguard and cherish our community lest it disappear from view. In each and everyone one of them we see Guru Nanak, with each one we are able to help, to feed, to educate, we protect our beautiful Sikhi and the benevolent principles given to us by Guru Nanak of truthful living, selfless and humble service all the while remaining absorbed in love for God which is within all.
Your request for help is heart touching and very inspiring. God bless you Manika Kaur. You are doing a great job using art for good. Thank you for sharing with us and thank you for the work that you do.
Thank you.
Here are my social media details where you can receive new shabads, updates on our work in Punjab and also behind the scenes footage of our projects, video shoots and studio work.
https://www.facebook.com/ManikaKaur/
https://www.youtube.com/ManikaKaur
https://www.instagram.com/manika.kaur/
www.manikamusic.com
Many blessings,
Wahiguru ji ka Khalsa
Wahiguru ji ki Fateh
My prayer is that we can help those who really need our help. 
Wahiguru ji ka Khalsa
Wahiguru ji ki Fateh