Join SikhNet's CEO Gurumustuk Singh who will be reporting live from events in Amritsar and Sultanpur Lodhi (Nov 7-13).  
You'll be able to view the live coverage via SikhNet's Facebook page, in the SikhNet News, and on Instagram and view other events and information on the SikhNet 550 Page
Nov 8-10 - 31 Raags Gurbani Kirtan Darbaar
Bhai Nirmal Singh, Dr Gurnam Singh, Bhai Sarbjeet Singh Laadi and many more... Listen to the live stream from Gurdwara San Jose on SikhNet Radio. Learn more

SAVE THIS ARTICLE
Along with live coverage, we'll also be posting daily videos, news stories, articles and photos sharing people's stories and experiences related to the life of Guru Nanak Dev Ji.
We'll be posting event details and showcasing some of the celebrations happening online and around the world.
PS. We just started our SikhNet annual fundraiser and invite you to take part in the Seva that SikhNet provides to millions of people every year. 
Gurumustuk Singh, Guruka Singh, Darshan Kaur
and your whole SikhNet Team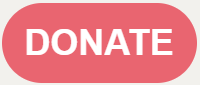 SikhNet is a global virtual community for Sikhs and all those interested in the Sikh way of life in the context of the modern world.