Celebrating the 550th Birth Anniversary of Guru Nanak Dev Ji
Celebrate Guru Nanak Dev Ji with SikhNet and our global community. Find out what's happening online and locally around the world.
Live Event Coverage in India
Follow the SikhNet Sultanpur Lodhi Live Event Coverage here from November 7th-12th. We will post some featured items here on this page after, however for the most up to date, and widest coverage, be sure visit SikhNet's social media channels below. 
Follow our live coverage on these SikhNet channels!
Just released! Japji Sahib – Full Path in English
Full-length recitation of Japji Sahib in English to better understand.
Other Online Resources
Guru Nanak The Film
This documentary will educate Americans about Guru Nanak and about his vision to create a more equal society. In addition, the documentary will show examples of Sikhs making a difference in the lives of many people here in America and other parts of the world by following the teachings of Guru Nanak! The documentary will air on PBS in early 2020. Learn more 
The Script of Life Podcast about Guru Nanak
Nanak taught the world that God is within all people. Serving people is then an act of serving God. When we live our lives compassionately, we set the building blocks for a life that is more wholesome and fulfilling. Seva, or selfess service, towards all people is at the center of Guru Nanak's teachings. Listen here
Guru Nanak the Magnificent
A beautiful new children's book - just released by Mighty Khalsa. Learn more
Social Media Buzz  
#GuruNanak550
twitter.com/hashtag/GuruNanak550
instagram.com/explore/tags/gurunanak550/
facebook.com/hashtag/gurunanak550
Event Listings
Punjab Govt 550 Celebrations Website Learn more
Registration for Pilgramage to Sri Kartarpur Sahib Register here
Guru Nanak 550 Worldwide Tree Planting  – 1820 locations worldwide! Learn more
Sikh Dharma International – Mul Mantra Recitations, Nov 1-13 Join here
Local Events
Know of another event? Let us know about it an we'll list it here. Submit event
Key Events
November 4–13, India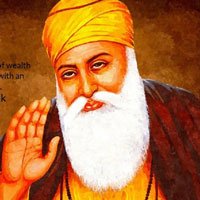 In November 2019, the whole world will be celebrating the 550th birth anniversary of Guru Nanak Dev Ji. A list of activities including musical concerts, seminars, sports championships, and religious events are planned throughout the year. View events


Divine Steps Festival
November 10, Sydney, Australia
Sydney Comes Together for Guru Nanak Dev Ji - Divine Steps Festival at Pyrmont Bay Park, Pyrmont. The Sikh community of Sydney will stand united with other faiths to celebrate the 550th Birth Anniversary of Guru Nanak Dev Ji. Learn more
31 Raag Keertan Darbar
Nov 8–10, Sikh Gurdwara San Jose, San Jose, California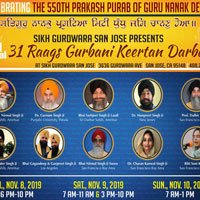 As a part of the celebration of the 550th Praksh Utsav of Guru Nanak Sahib, Sikh Gurdwara San Jose is hosting a 31 Raag Keertan Darbar from November 8 to November 10. Featuring many well known musicians including Bhai Nirmal Singh, Dr. Gurnam Singh, Bhai Sarbjeet Singh Laadi, Bhai Tajvinder Singh and many more. The program will be live on SikhNet Radio and arrangements are also being made to have it live on facebook. View schedule
Unity Walk
November 9, Flower Mound, Texas, USA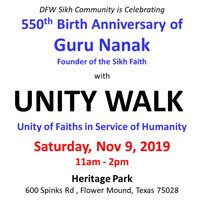 A multi -faith celebration of Guru Nanak's 550th birth anniversary to highlight equality of faiths and service to humanity. Prayers from various faith traditions; Free food and soft drinks; One & All are welcome; UNITY WALK will benefit Susan G Komen North West Texas. Learn more 
Guru Nanak 550 - Humanity Walk
November 9, Melbourne, Australia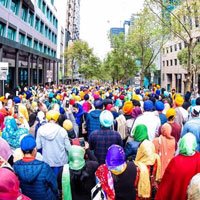 To mark the 550th Parkash Utsav (Birth Anniversary) of Guru Nanak, VSGC with the support of other Sikh Gurdwaras, Sikh & Australian Organisations and Victorian Sangat will be organizing a Humanity Walk led by Panj Pyare and Dhan Guru Granth Sahib ji. EVERYONE IS WELCOME to join and celebrate this great occasion! Learn more