Rajanpreet Kaur it is so good to meet you.
Thank you, I appreciate the opportunity to speak with you.
Can you tell us a bit about your background?
I was raised in a Sikh household in Northern New Jersey, where there were not many other Sikhs living nearby who were close in age. I attended Khalsa School and practiced kirtan as a child, and continue to regularly visit my local gurdwara in New Jersey. Recently, I graduated from Rutgers University where I majored in Economics and Political Science and minored in Women's and Gender Studies. Currently, I am the Media and Communications Manager at the Sikh Coalition, where I am working passionately to strengthen Sikh communities through both grassroots engagement and broader media work.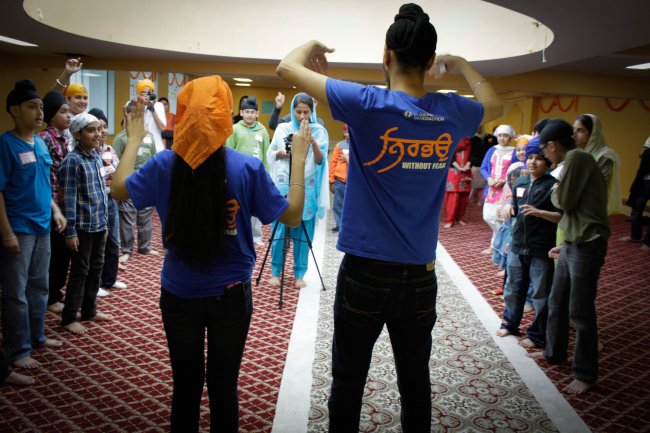 I know that the Junior Sikh Coalition played a big role for you as a teenager, can you talk about that?
Yes, definitely! First of all, the Junior Sikh Coalition (JSC) is a student-led initiative designed to inspire Sikh youth, strengthen the communities to which they belong, and help them achieve their leadership potential. Members receive intensive year-long leadership training and mentorship from Sikh Coalition staff and share this knowledge to promote social justice and community.
In high school, I joined the program during its inaugural year and spent two years building a grassroots network and learning critical social justice advocacy skills. It invested in my success by providing regular trainings and strong mentorship, but also opened a world of possibilities to positively impact the Sikh community. The JSC helped me realize the amount of work needed to further civil rights and supported me with the tools to engage this work.  
What has been most notable to you about being involved with the Junior Sikh Coalition?
There are many notable experiences to look back on, but I will stick to only two! In 2013 and 2014, the Junior Sikh Coalition attended a Department of Education policy briefing at the White House where we advocated for anti-bullying reforms with policymakers. This was a pivotal moment in our program work to tackle school bullying because we directly addressed our nation's lawmakers. Previously, we conducted multiple anti-bullying workshops with Sikh youth across the tri-state area, and these workshops have successfully engaged over a thousand Sikh youth to date! From engaging with the Sikh community at a grassroots level to tackling the issue at the White House, this program is meant to foster a group of leaders who will drive our communities forward.
Is it fair to say the program helped you discover your passion and hone your mission?
Looking back, I strongly credit my involvement with the Junior Sikh Coalition in helping me realize that I am meant to be a lifelong advocate for my community. At the Junior Sikh Coalition, I developed both professional and personally: I learned to be a strong advocate for civil rights and also strengthened my passion for media work. Today, I am motivated to work at the Sikh Coalition because of a deep commitment to building more inclusive communities and sharing positive Sikh narratives within the broader American public.
What project are you working on now?
Later this summer, we will be releasing a youth development toolkit which is meant to support Sikh community members with workshops designed to engage Sikh and minority youth across the country in social justice and leadership. This is exciting to share because the Junior Sikh Coalition has been utilizing these workshops since 2012, and now they will be shared with numerous communities so that they can also invest in their youth. More on this will be released later, so please stay tuned!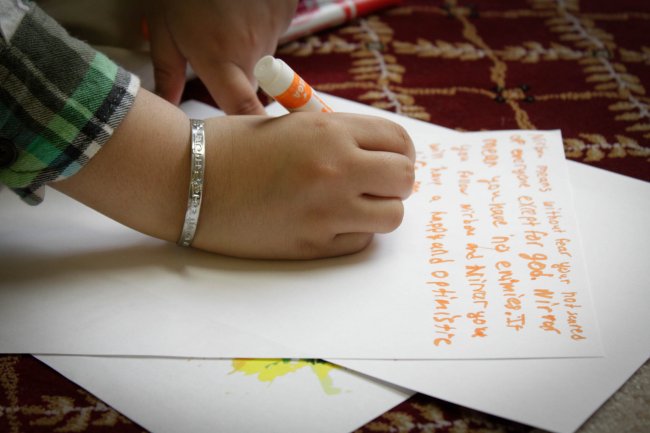 How has the program influenced your sikhi?
The initiative places an emphasis on building sangat (community) and that is represented through the many events it engages. As a JSC member, I attended Camp Chardi Kala and lived in Sikhi saroop with over 200 other youth. Later, we conducted "Nirbhau Nirvair" art and poetry workshops which focused on the intersection between social justice and Sikh teachings, and culminated in a published coffee-table book that contained creative pieces from children who attended the workshops and submitted work online. There are many other examples to cite, but I can conclude that my Sikhi has deepened tremendously over the past few years.
Anything else you want to add?
Yes I want to say a little more about this empowering program, and I want to encourage high school and college students in the tri-state area to apply to JSC today! The application deadline is July 2nd.
To date, about 60 high school and college students from the New York City area have participated in this youth leadership program since 2012. Some additional accomplishments include hosting and speaking on panels against discrimination with partner organizations; continuing engagement with other youth minorities, like the Native American Shinnecock Youth; serving free meals (langar) to New York City shelters; organizing open mic nights; and volunteering at events such as the New York City Marathon.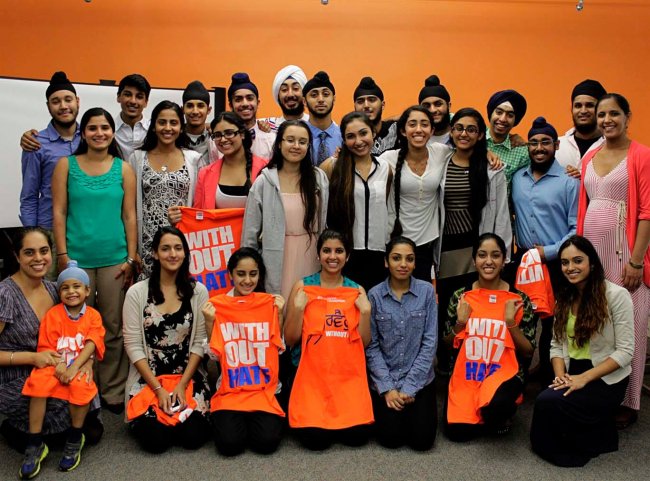 Now more than ever, it is crucial for youth to join initiatives that empower them to take action in our communities. Young people are the future leaders of America, and the Junior Sikh Coalition provides a safe environment to achieve success. You must reside in the tri-state area and be a sophomore, junior, or senior in high school, or a college freshman or sophomore to be eligible to apply. (Deadline July 2nd)