After the clashes between the protestors and police on 26 Jan, measures were taken by the Delhi police to increase the number of barricades and installation of metal spikes on the border protest sites.
On 2nd Feb, metal spikes were placed on the road leading to Tikri main protest site and concrete barriers have been put at Singhu and Gazipur borders.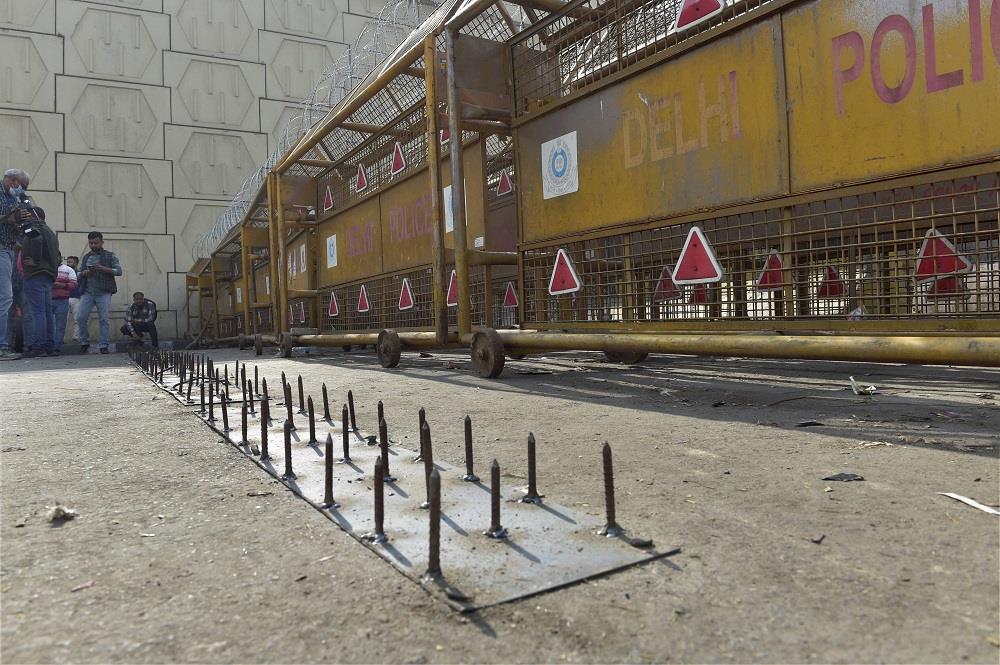 At Tikri border, the police have set up a five-layer security obstruction which begins with two layers of iron barricades followed by cement barricades. Beyond that, the police have dug up the road and installed metal spikes. Then, there are large trailers and dumpers serving as the fourth layer. And finally, a set of iron barricades forms the fifth layer.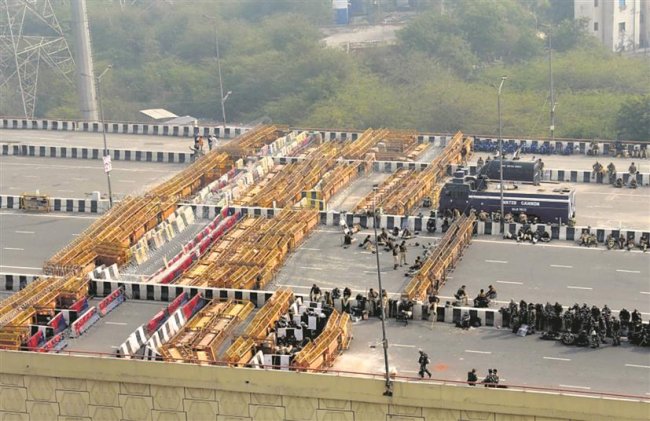 Inspite of all these obstructions, the farmers brought two trucks full of soil from a village in Ghaziabad. A vehicle carrying flower plants was also seen on the site.
Later, hundred of farmers gathered under the leadership of Bharatiya Kisan Union spokesperson Rakesh Tikait at the site and started pouring the soil on the metal spikes and planting the flowers.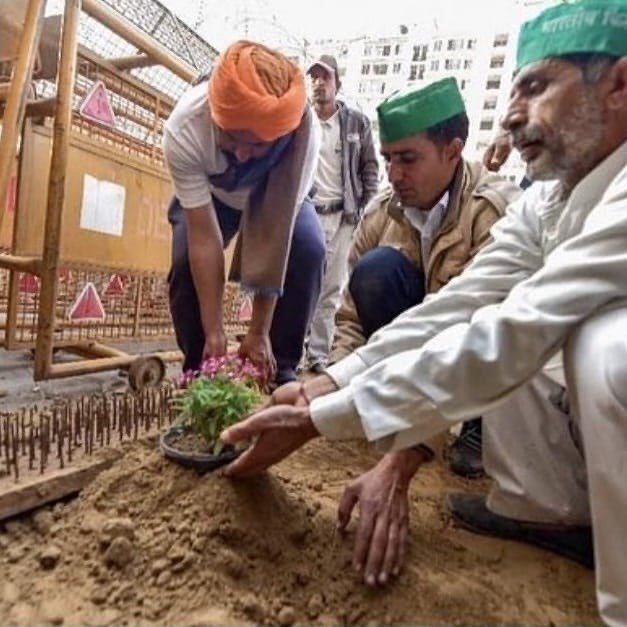 He said "We are going to sow crops. A crop of flowers in return of the police gesture for putting nails on our way."
Thus a message of love, peace and brotherhood was send to the people of the nation and the government.