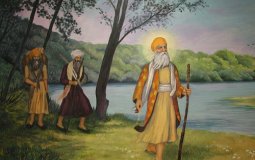 Accompanied by disciple Mardana the great Rababi Set forth Baba Nanak to Mecca dressed as a Hajji Glory of Nanak spread to Mecca and beyond...
Sankar Dev's followers came to pay obeisance to Guru Nanak on the auspicious occasion. During discussions with them they revealed that they hold Guru Nanak in the same esteem as Srimanta Sankar Dev.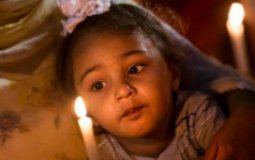 Five centuries after the passing of Guru Nanak, his words still resonate with his followers. Let's take a look at 10 of his teachings that make sense to this day.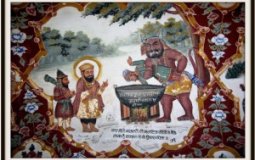 Puratan Janamsakhi mentions episode of Kauda cannibal related to Dhanasari Des on an island. Janamsakhi Bhai Bala too has the episode of Kauda Cannibal.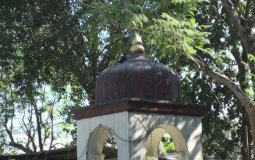 The monument at the place of burial of Loonia Siddh at the bank of river Dikhow points to the place of Guru Nanak's visit since the Guru's followers maintained the place of Guru's visit wherever the Guru went and Nazira was such a place of Guru's visit.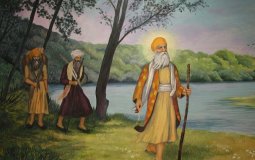 The reason of travels of Guru Nanak has been described by Bhai Gurdas in his first 'var' (verse) to redeem the 'the four lands and nine regions' and to convey the True message of the Lord.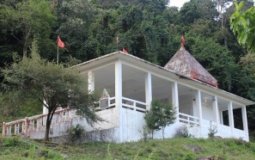 With the development of number of sites of Sikh Gurdwaras in Assam and Arunachal, Brahm Kund may be developed into a Sikh pilgrimage centre and a Gurdwara commemorating Guru Nanak's visit to the place may come up sooner or later.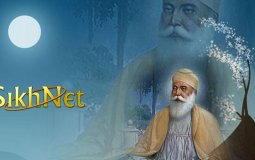 Though many do not acknowledge Guru Nanak's visit to Singapore, here is a Janam Sakhi and some background that shows that he did visit and bestowed great honors to a humble ruler.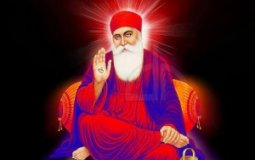 Guru Ji Travelled A lot Teaching The Message Of Oneness And Humanity. Although Each Word Of Guru Is His Own Soul But There Are Three Basic Principles Given By Guru Nanak Dev Ji
Pages