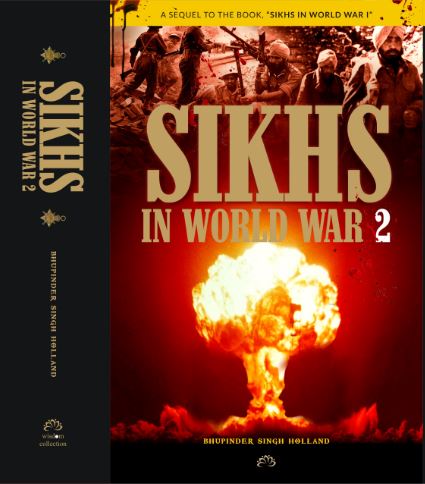 History is the face of a Nation and comprises a record of its cultural, geographical and social development.
Unfortunately history is sometimes steeped in blood as the two world wars; the first one from 1914 - 1919 AD and the second one from 1939-1945 AD, testify. These wars were responsible for changing the face of the world as the historical events that followed these wars created a new wave of independence. The new democratic and socialist ideologies that developed sounded the death knell for an era of dynastic rule, anarchy, monarchy, fascism, Nazism and suppression; thereby laying the foundation of peace. Peaceful initiatives were taken up by the Nations by and large and apart from a few skirmishes here and there; there has been no trans-national war of the magnitude of WW1 and WW2. It may in fact be said that these wars taught us lessons of tolerance, co existence and mutual benefits that could be reaped by all Nations by coexisting harmoniously.
Sikhs, as a community have contributed immensely, as a matter of fact proportionately much higher than their numbers, in terms of participation in all the wars against humanity. In WW1, Sikhs under the British army fought valiantly in different parts of the world and proved their mettle as fierce warriors, earning a formidable reputation as loyal and trustworthy soldiers, who could sacrifice their life for the greater cause of humanity. As Alistair Crowley states: The people who have really made history are the martyrs.So also have the Sikh soldiers made history by laying down their lives to protect human rights during the two world wars. It is a matter of great pride and honor for the Sikh community that despite being a small community they have got 8 Victoria Crosses, the highest award for bravery and velour in the world.
Their sacrifices have not gone unnoticed and the European Nations acknowledge the contribution of Sikh soldiers during both the World Wars as testified by this:
'In World Wars I & II, 83,005 turban wearing Sikh Soldiers were killed and more than 109,045 were wounded.
They all died or were wounded for the freedom of Britain and the world and during shell fire, with no other protection but the turban, the symbol, of their faith.'

General Sir Frank Messerry
K.C.S.I.K.B.E.C.B.
D.S.O.
S. Bhupinder Singh Holland, a person with encyclopedic memory took it upon himself to not let these sacrifices go unnoticed and unrecorded. He therefore took up this herculean task to trace, discover and collect the historical data of the contribution of Sikhs in both the world wars. It is due to the extreme hard work put in by him at a great cost of his time, money and energy that the world shall become aware of the contribution of Sikhs who fought valiantly and even laid down their lives to protect humanity. In addition many young Sikhs have found the names of their forefathers in these records and have been able to accord them their last rites according to Sikh traditions. We acknowledge his major contribution in serving the Sikh community by providing data that has helped many locate their ancestors who sacrificed their lives to protect human rights.
It is my pleasure to present this book in its second 'avatar' containing data that has been painstakingly compiled by S Bhupinder Singh and his family. Before this, we published his first book, Sikhs in World War I, which was well appreciated for its valuable contents and presentation.
I consider this to be a great contribution towards not only the Sikh faith but humanity at large. The dissemination of knowledge through this book will serve to remove the ignorance regarding Sikhs that some citizens of western countries have and will also make the present generation of Sikhs aware of the massive sacrifices made by their forefathers.It brings to you the hidden history of those great Sikhs who sacrificed their lives for international peace and human values, thereby advocating the concept of 'Sarbat da Bhala' - benefit for all, the foremost principle of the Sikh Faith and the entire Sikh community is indebted to S. Bhupinder Singh for this great piece of work.
I strive to preserve our glorious heritage and not let the massive sacrifices made by our community go unrecorded and it is towards this end that I took up the publication of these books so that the world may learn of the contribution of Sikhs in shaping the world as it has turned out today. It is my humble attempt to present this page in history to the future generation so that they may venerate the sacrifices made by their forefathers.
This book has 1570 pages with over 200 exclusive photos mostly of the Sikh soldiers in action.


Ranjodh Singh
For Wisdom Collection
An imprint of GS Distribution.
Interview of Mr. Dolf Kruyt, a dutch citizen, who was rescued in Indonesia by the Sikh Army WW 2.
Published on May 8, 2014
This interview is in Dutch but there are English Sub Titles. Duration is 13:28 mns..
69th. National Remembrance Day of 2nd World War at Dam Square in Amsterdam on 4th. of May 2014 - The Liberation day.
Thousands of European people were freed and rescued by the Sikh soldiers in Indonesia during the war. One of the Dutch survivors is narrating his story that how he was saved by the Sikh soldiers.