250,000 Dutch people lost their lives in World War 2 and many thousands died to preserve peace mission in other parts of the world were remembered in the annual ceremony held at National Monument, Dam Square, Amsterdam on 04-05-2019.
Garlands were laid by King Willem-Alexander of the Kingdom of the Netherlands (see pic header), the Prime Minister of the Netherlands Mr. Mark Rutte and other Ministers, Military Generals, Mayor of Amsterdam and families of the victims. Two minutes silence was preserved at 20:00 hours throughout the Netherland. Thousands attended the Remembrance Ceremony at the Dam Square.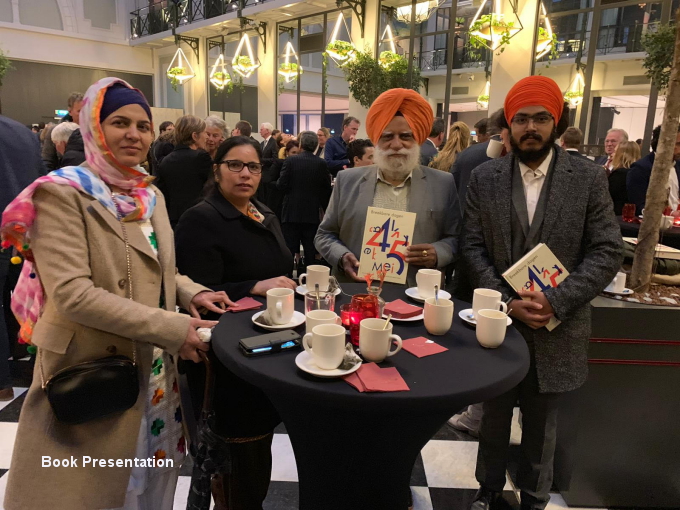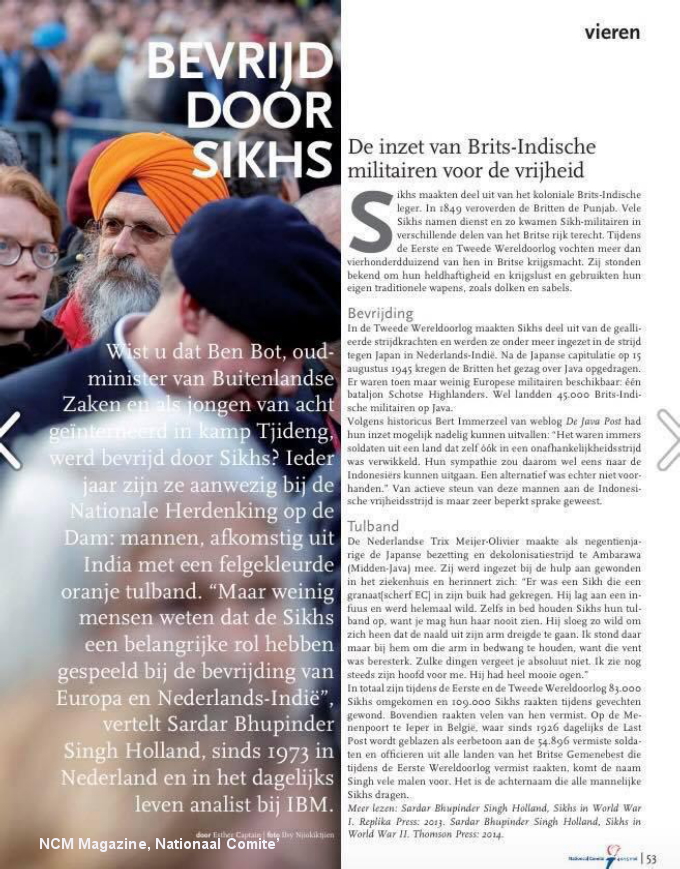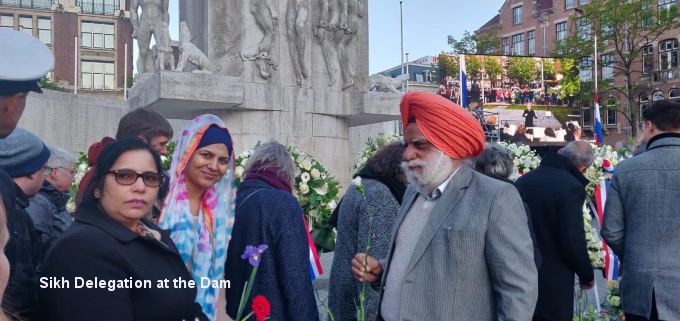 Dutch Sikhs are being officially invited to lay flowers and pay tribute at the National Monument since 1999 (the 3rd Centuary of the birth of the Khalsa) by the National Committee 4 & 5 May. This year, a strong delegation of the Dutch Sikhs; Sardar Bhupinder Singh Holland, Sardar Jagvir Singh, Bibi Kirandeep Kaur and Bibi Manpreet Kaur laid the flowers as a mark of respect for their forefather's participation and contribution in the World War 2.
Netherlands recognise the contribution of the Sikh soldiers in Europe and Indonesia as many Europeans including the Dutch Citizens were rescued by the Sikh soldiers during and after the 2nd World War.
Related articles:
https://www.sikhnet.com/news/soldiers-turbans-rescue-dutch
https://www.sikhnet.com/news/netherland-commemorates-victims-war