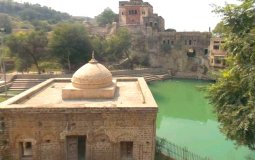 The place was abandoned after the partition of Punjab in 1947 hence half a century later, the author was unable to apprise on the exact location of this Gurdwara. To make the matter bit complicated, no reference was mentioned, and it was not straightforward to find out from the bibliography, given at the end of the book, which manuscript or book would have these details?
The Story of Sergeant Sagar Singh and the plunderers of Sulu Sea - A Tale of Bloodshed &Butchery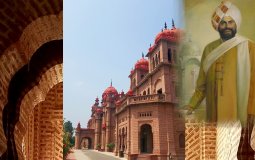 He realized that in west's eyes there are two traditional schools of arts in India – Hindu Architecture and Muslim Architecture. In his eyes those distinct styles belonged only to places of worships, but its extent did not apply to non-worship places as palaces, hospitals, forts, and residential places. Thus, his designs reflected fusion of these two schools, along with the western approach, while using the locally available building materials.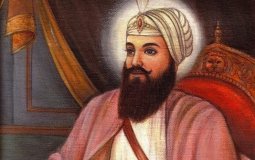 Guru ji also started a large dispensary. The poor were cured of many ailments by giving medicine to the sick. Guru Sahib thus made special arrangements for the public welfare works for healing. Guru Sahib himself used to grow many herbs in his garden and bring valuable and rare medicines from far away and keep them in his pharmacy.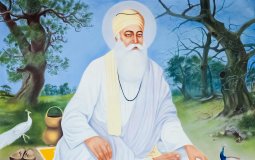 Guru Nanak's teaching was addressed to all men irrespective of caste, race or religion. He attacked empty rituals and ceremonies but never any religious faith. He condemned those Pundits and Mullahs who abused their faith for personal power and pelf. He called upon Hindus to become better Hindus and Muslims to become better Muslims.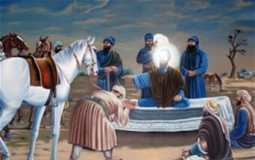 The names of Bhai Sher Singh, Bhai Sardul Singh and Bhai Sukha Singh Grewals of Alamgir were also among the martyrs at Chamkaur Sahib... All of them were put on pyre in the battleground together at Chamkaur Sahib. Gurdwara Katalgarh Sahib commemorates their memory. The villagers of Alamgir, however, have made Smadhs of these martyrs in Alamgir also.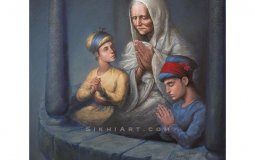 In this painting, Mata Gujri ji and the Chote Sahibzade are saying their Antim Ardas, their final prayer, in the cold tower where they were imprisoned by the Mughal police, before execution.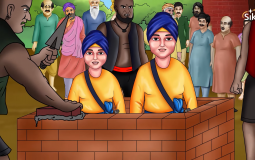 This story was told as a way to invite our youth, ourselves, and anyone who has a heart to receive it, to join the Sahibzade as children of Guru Gobind Singh and Mata Sahib as well as grandchildren of Mata Gujri ji and Guru Teg Bahadur.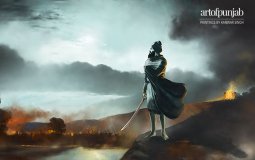 In my creative exploration I have found that each scene is individually so potent with emotion and meaning that every painting must stand alone in style, colour and form so that it can convey its' own singular message.
Pages