Cincinnati (Oho, USA): In recognition of Jaipal Singh's outstanding contributions to interfaith relations in Cincinnati on behalf of his beloved Sikh community, EquaSion presented him posthumously with its inaugural James P. Buchanan Beloved Community Builder Award. Jaipal Singh left this world in May 2022, after a brief but brave battle with gastric cancer. He took his last breath at home in Cincinnati surrounded by family and friends with recitation from Sikh scripture Guru Granth Sahib.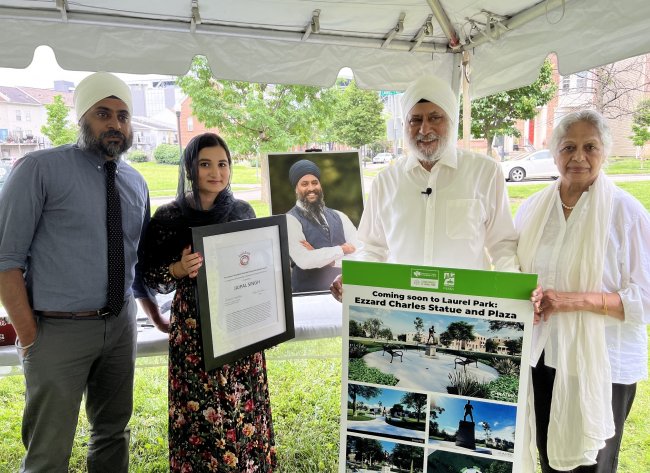 He was an architect who made significant contributions to the spread of teachings of Sikhism throughout his life's work. In 2017, he founded his company CHAATRIK. His firm's design work includes the Cincinnati Reds Hall of Fame Shop at Great American Ball Park, Cobblestone OTR, and is a part of the team delivering the Ezzard Charles Plaza for Laurel Park in Cincinnati's West End. The award ceremony was held at the same location in park where the Cincinnati parks foundation will be erecting a statue of Cincinnati legend Ezzard Charles.
He always valued Sewa in his life. He served as co-chair for the annual Cincinnati Festival of Faiths, which started in 2018. He sat on the board of the Cincinnati Regional Coalition of Against Hate. From 2010 to 2012, Jaipal provided relief aid in Haiti coordinating post-disaster reconstruction of schools, orphanages, and housing. Following Hurricane Maria in Puerto Rico in 2017, he helped remote areas receive hot meals, medical supplies and clean water.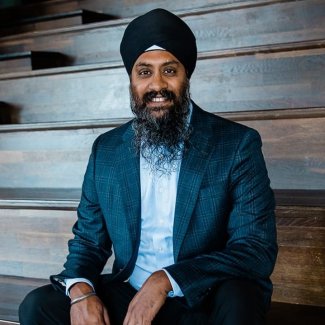 Jaipal was a fervent advocate of interfaith relations, a civic leader and spiritual guide, devoting his life to Sikh values of reaching perfection in harmony with the spirit of a unique, everlasting, ubiquitous, loving God. Jaipal Singh organized annual Gurmat camps at Gurdwara Sahib where he taught the youth Gurbani kirtan, and also organized annual Kirtan Samagams. 
Speaking on the occasion, Director of the American Jewish Archives, Rabbi Dr. Gary P. Zola said, "Jaipal Singh always insisted on the teachings of Guru Nanak Dev Ji, the founder of Sikhism who taught his disciples that all humanity originates from a single source, "One Light".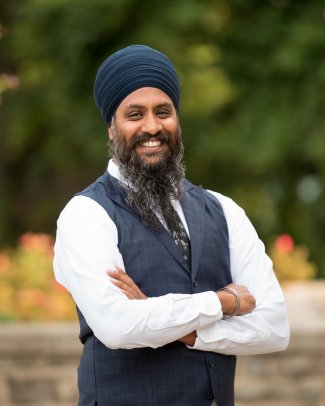 Aftab Singh Purewal, the first Asian American mayor of Cincinnati, and representatives of various other faiths also paid tribute to him, saying he united everyone and shared love. "I have known him since childhood, we grew up together and he was a spiritual mentor for me," said the Mayor.
Accepting the award, his wife Aasees Kaur said that I wanted to be on the other side in the audience to see him receive the award. She further added, "it is a great honor for her family. Jaipal Singh always spoke of "Oneness" and today we are gathered in his memory."
The children sang the hymn "so vaddabhaagee jis naam piaar ||" taught to them by Jaipal Singh. His young student Kiret Singh said that every year during summer camp we would sing the theme Shabad every day, so that the word and its meaning would always be remembered. "We are all lucky that Jaipal Virji (brother) was our teacher, he taught us a lot of great things about our language, our dialect, religion and history," he said.