Background - reason for writing
In the age of internet, blogs are an important source of information. The change of dynamics of community relationship in Punjab has led to number of youngsters questioning and disassociating themselves with events which we grew up believing as 'facts' and no less than 'gospel truth'. A blog concluded that no Brahmins from Kashmir ever came to Guru Tegh Bahadur. Another zealous went ahead and deduced that in absence of any contemporary Persian source he is not sure if Guru Ji was martyred and under what circumstances? To back his claim, the blog writer said that there is no evidence of Hindus or non-Muslims were prosecuted by Mughal Emperor Aurangzeb! I will try to briefly examine these allegations.


Persecution of minorities
Unlike his predecessors, Aurangzeb neither wrote his memoirs nor officially authorised anyone to do so but still a number of contemporary records are available. Especially important are Akhbar-i-Darbar-i- Mualla (The Royal Mughal Court News). They are in Persian which was the court language of the Mughals and many are in archives at Jaipur & Bikaner (Rajasthan). They contain records of royal edicts and there are numerous examples of destruction of temples and discriminatory treatment. A lot of work has been done and Aurangzeb's reputation is not entirely unwarranted. For this short article, I will concentrate on Sikhs only.
HR Gupta mentions that the book Kalimat-e- Tayibat states that a Sikh place of worship in a village in the Sarhind division was turned into a mosque. He adds that Mirza Inayatullah Khan in his book Ahkam-e-Alamgiri on pages 12-13 states that under Aurangzeb's orders a Gurdwara of the Sikhs (Butkhana-e-Nanakprastan) in the town of Buriya, Parganah Khizarabad, Sarhind province, was pulled down by the Qazi and a mosque was built in its place. Sayyid Zafar Darvesh was appointed in charge of that mosque to guide prayers. Some Sikhs attacked the mosque and killed the Sayyid. We are told such incidents were not uncommon.
Khafi Khan in his book Muntakhab-ul-Lubab (1722) writes: "There is a sect of infidels called Guru, more commonly known as Sikhs. Their chief, who dresses as a fakir, has a fixed residence near Lahore. From old times he has built temples in all the towns and populous places, and has appointed one of his followers to preside in each temple as his deputy. When anyone of the sect brought presents or offerings for the Guru to the temple, the deputy had to collect them, and after deducting sufficient for his own food and expenses, his duty was to send the balance faithfully to the Guru. This sect consists principally of Jats and Khatris of the Panjab and of other tribes of infidels. When Aurangzeb got knowledge of those matters, he ordered these deputy Gurus to be removed and the temples to be pulled down."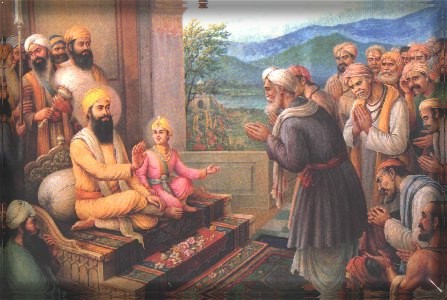 Kashmiri Brahmins come and plead to Guru Ji
A number of Gursikhs of Brahmin (Bhats, Chibber, Kaushish) heritage have written that Kashmiri Brahmins came and pleaded for help as they were prosecuted by the Kashmiri Subedar. HR Gupta quotes an entry in the Bhat Vahi Multani-Sindhi:
A 15-man-deputation of Kashmiri Pandits under Kirpa Ram Datt of Matan arrived at Anandpur on 25 May, 1675. "Bhai Kirpa Ram beta Arhu Ram ka pota Narain Das ka parpota Brahm Das ka bans Thoukar Das ka Dat Gotra Mujhal Brahman basi Matan des Kashmir Sammat satra sau balis Jeth miise sudi ikadsi ke dihu Chaudhan Brahmanan gail gram Chak Nanaki Parganah Kahlur Guru Tegh Bahadur Ji Mahal Nawan ke durbar ae farad; hua Guru Ji ne iss dhiraj dai bachan hoya tusan ki rakhsa Guru Nanak Ji karega."
(Brother Kirpa Ram, son of Arhu Ram, grandson of Narain Das, great-grandson of Brahm Das, progeny Thaukar Das, Dat sub-caste, Mohyal Brahman, resident of Mattan in Kashmir, waited on Guru Tegh Bahadur, the ninth Guru, on the eleventh moonlit day of Jetb 1732 Bikrami (May 25, 1675) with fourteen Brahmans in village Chak Nanaki, Parganah Kahlur. He represented their grievances. The Guru gave him consolation, and said Guru Nanak would protect them).


Fauja Singh in his book Guru Tegh Bahadur, Martyr & Teacher has quoted Bhat Vahi Talauda Pargana Jind:
In the month of Jeth, Sudi 11, 1732BK (25 May 1675 AD) a sixteen member deputation of Kashmiri Pandit came to Guru Teg Bahadur Sahib Ji.' "Kirpa Ram beta Arhu Ram ka pota Narain Das ka parpota Brahm das ka bans Thakur Das ka Bhardwaj Gotra Sarsut Brahmin basi Mattan pargana Srinagardes Kashmir, khoras mukhi Brahmanon ka sang lai ke Chak Nanaki aaya, pargana Kehlur me sambat satrai sai battis jeth mase sudi ikadsi ke dihon, Guru Tegh Bahadur Mehl Nama …ne ine dhiraj dai"
The evidence of the Bhat Vahis is corroborated by Guru Ki Sakhian by Sarup Singh Kaushish. The arrival of Kashmiri Pandits to meet Guru Ji is also mentioned in Sewa Singh's Shahid Bilas. The Bhat Vahis (scrolls written by Bhats) quoted above are preserved at Punjabi University, Patiala archives.
Who was Pandit Kirpa Ram?
Pandit Kirpa Ram was the son of Bhai Arhu and grandson of Bhai Narain Das who was the son of Bhai Brahm Das, a devoted Sikh of Guru Nanak. According to the Rehatnama of Bhai Chaupa Singh (Chibber), Kirpa Ram was one of the young Gobind Rai's (later Guru Gobind Singh) teacher at Patna. According to Bhat Vahis and Kesar Singh Chibber's Bansavalinama, Kirpa Ram later accepted Khande da Amrit and became full-fledged Khalsa and died as a martyr while fighting in the battle of Chamkaur (1705 AD).
Pandits convey the message to Governor (Subedar)
The Pandits went back and told the Governor that if their Guru converts to Islam then they will be happy to follow suit. The Subedar conveyed it to Aurangzeb at Hasan Abdal (Attock district, West Punjab) situated close to the borders of Kashmir. The Emperor's mind was already prejudiced against Tegh Bahadur. He hated the word Sachcha Patshah used by the Sikhs for the Guru (William Irvine, Later Mughals, Vol 1).
HR Gupta writes that according to Aurangzeb, it implied that the Guru was a true king and the Emperor was a false king. He also detested the word Bahadur in the Guru's name as this term was reserved for nobility of the Mughal court only. The report about Guru's activities in the Cis-Sutlej region had exasperated him. Aurangzeb, however, was most deeply offended by the Guru's support of Kashmiri Pandits. The only punishment for such people was either conversion or death.
The Guru arrested, 12 July, 1675
Muhammad Ahsan Ijad in Farrukh Siyar Nama quoted by William Irvine says that the order for arrest was kept secret for some time. Obviously the Kotwal (senior police officer or magistrate) was waiting for a suitable opportunity. He did not like to carry out the orders at Anandpur, where a large number of Sikhs were always present. But he had employed spies to inform him of the Guru's daily activities and programme. It was reported to him that the Guru had decided to go on a tour about the middle of July, 1675. Bhat Vahi Multani Sindhi records the arrest of Guru Ji as follows: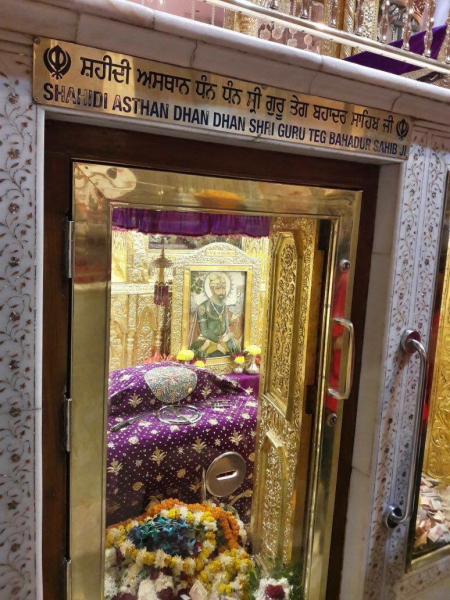 "Guru Tegh Bahadur Mahila nauwan--ko Nur Muhammad Khan Mirza, Chauki Rupar ale ne Siil Satran sai battis sawan parvishte baran ke dihun gam Malakpur Rangharan, Parganah Ghanaula se palear ke Sarhind men puchaya, gail Diwan Mati Das, Sati Das bete Hira Mal Chhibbar ke, Dyal Das beta Moti Das lea pakra aya. Char mas Basi Pathanan bandikhane band rahe. Dushtan Guruji ko Ghana leasht diya. Guruji ne bhane ko mana."
(Guru Tegh Bahadur, the ninth Guru, was taken into custody by Nur Muhammad Khan Mirza of Rupar police post on 12 Sawan 1732 Bikrami (12 July, 1675) at Malakpur Rangharan, Parganah Ghanaula and sent to Sarhind, along with Diwan Mati Das and Sati Das sons of Hira Mal Chhibbar, and Dyal Das son of Moti Das. They remained in jail at Basi Pathanan for four months. The brutes committed great atrocities on the Guru. The Guru calmly submitted, as a Will of God).


Martyrdom and Siyar-ul-Mutakhirin
It seems we have till date neither located nor translated the Akhbar-i-Darbar-i- Mualla (The Royal Mughal Court News) relating to the martyrdom of Guru Teg Bahadur Sahib. Hence non-Sikh historians have relied on Siyar-ul-Mutakhirin, written by Sayyid Ghulam Husain in 1782, almost 107 years after the martyrdom.
Sayyid Ghulam Husain was native of Lucknow and wrote that Guru Tegh Bahadur Sahib and Hafiz Adam, a disciple of Shaikh Ahmad Sarhindi (contemporary of Jahangir, in one of his letter he had expressed great delight at the execution of 'Kafir of Goindwal', Guru Arjan Dev) had collected a large body of men. They moved about in countryside and seized money and material by force. It was feared they might revolt against the government!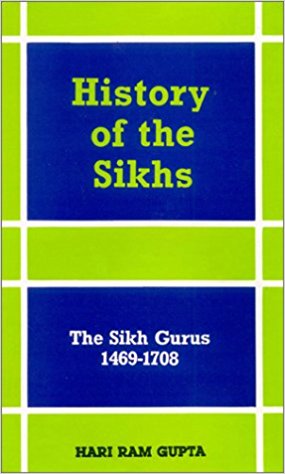 HR Gupta has given an apt explanation. About this time the Sikhs had become supreme in Northern India. In June, 1781, Najaf Khan, the prime minister of the Mughal Empire, had confirmed the Sikh's right to Rakhi at 12.5 per cent of the standard land revenue in Haryana and the upper Ganga Doab (western Uttar Pradesh). The Sikhs often extracted 'Rakhi' tax from the territory of the Nawab of Oudh across the Ganga (Central Uttar Pradesh). Needless to say Ghulam Husain did not have, a good word to say for the Sikhs and their Guru.
In addition to baseless allegations, Ghulam Husain made a grave error here by bracketing Guru Tegh Bahadur Sahib with Hafiz Adam. Hafiz Adam was banished by Shah Jahan in 1642, thirty-three years earlier. Hafiz went on a pilgrimage to Mecca and Medina where he died in 1643. Dr Ganda Singh in 1977 quoted several works (with page numbers) to prove the discrepancy of the year by Ghulam Husain and fallacy of his allegations.
Kamal-ud-din Ahsan, Rauzat-ul-Qayumia, 178
Nazir Ahmad, Tazkirat-ul-Abidin, 124-25
Mirat-e-Jahan Nama 606
Ghulam Nabi, Mirat-ul-Qwanin, 417
Mirza Muhammad Akhtari. Tazkirah-e-Hind-o-Pakistan, 401
Sayyid Ghulam Husain had charged Guru Ji with plundering people. HR Gupta rightly says that on the very face of it this accusation appears false and baseless. Hafiz Ahmed was no way associated with Guru Teg Bahadur. It was a figment of his imagination.
Sikh throws bricks at Aurangzeb
Saqi Must-id-Khan, a contemporary writer who wrote Masir-e-Alamgiri (translation by Sir Jadunath Sarkar, page 94) mentions an interesting incident "When he (Aurangzeb) alighted the boat and was about to get on the movable throne (Takhte-Rawan) an ill-fated disciple of Guru Tegh Bahadur threw two bricks on the Emperor, one of which hit the throne."
Obviously people were unhappy with the execution of Guru Tegh Bahadur and he was seen as a martyr by the people.
Martyrdom & Persian accounts
There are a number of Persian accounts which mention the martyrdom of Guru Tegh Bahadur Sahib. The tone of the account ranges from neutral to negative. Readers have to bear in mind that any slightest critique of the Mughal Emperor would have resulted in death penalty for the author. Consequently some of them try to give justification for the execution. As a sample, I am producing three Persian accounts written few years after the martyrdom. They were initially translated by Dr Ganda Singh during his illustrious career but I have used a more recent translation from the book Sikh History from Persian Sources.
Khulasat-ut-Tawarikh (1695)
Sujan Rai Bhandari's Khulasat-ut-Tawarikh, completed in 1695, is a history of India. The main account of the Sikhs and their history is given in the chapter on the province of Lahore. He mentions the martyrdom of Guru Tegh Bahadur without going into much detail lest he would have incurred the wrath of the Mughal ruler. He writes:
"Then Tegh Bahadur, the younger son of Guru Hargobind, occupied the seat for fifteen years. In the end, he was imprisoned under Imperial officers, and in I081 A. H. (1670- 71AD), corresponding to the 17th regnal year of Alamgir (1673-74AD), he was executed at Shahjahanabad (Delhi) in accordance with Alamgir's orders. At the time of writing this book, Guru Gobind Rai, the son of Guru Tegh Bahadur, has been in occupation of the sacred seat for twenty-two years."
Nuskha-i Dilkusha (1709)
Another Persian account is Bhimsen's Nuskha-i Dilkusha (1709), is a history of Aurangzeb's reign, written largely in the form of memoirs. Bhimsen was an officer of Dalpat Rao Bundela (A Rajput & trusted military commander of Aurangzeb), who died at the battle of Jajau in June 1707. Bhimsen gives an account of that battle, at which he was present. He also refers to Guru Gobind Singh's meeting with Mughal Emperor Bahadur Shah, successor of Aurangzeb in 1708. In relation to Guru Tegh Bahadur, he writes:
"Some of his descendants (of Guru Nanak) have been masters of mystic attainments and have adopted the way of poverty and humility. Many took to the path of rebellion, such as Tegh Bahadur, by name, who lived in the mountains near Sirhind: he got himself called King (Padshah), and a large body of people gathered around him. When the news was conveyed to His Majesty Emperor Alamgir (Aurangzeb), it was ordered that he should be brought to the Court. When he came to the Court, he was executed."
Ibratnama (1719)
Muhammad Qasim in his Ibratnama (1719) refers to Guru Tegh Bahadur having come under the wrath of Aurangzeb to be condemned to death. He writes:
"the Emperor (Aurangzeb) had regard for royal power but he also associated with religious men. Some of the mystics aligned with him of their own accord. Others, like Sarmad, tasted martyrdom. Guru Tegh Bahadur was in the latter category. He was condemned not only for religious reasons but also because he lived in great splendour and his followers claimed sovereignty for him. In fact, a large number of people had begun to follow Guru Har Rai (who is wrongly mentioned as Guru Tegh Bahadur's father), and to glorify him."
Conclusion
Other non-contemporary Persian accounts which mention the martyrdom of Guru Tegh Bahadur are Buddh Singh Arora's Risala Dar-Ahwal-a-Nanak Shah Darvesh (1783); Bakhat Mal's Khalsanama; Ganesh Dass Wadhera's Charbagh-a-Punjab; Khushwaqat Rai's Twarikh-a Sikhan-wa Mulk-i-Punjab-wa-Malwa (1840), Ghulam Mohiuddin Buteshah's Tarikh-e-Punjab, Shardha Ram Philori's, Sikhan-De-Raj-Di-Vithia (1867) and Kanahiya Lal's Tarikha- Punjab.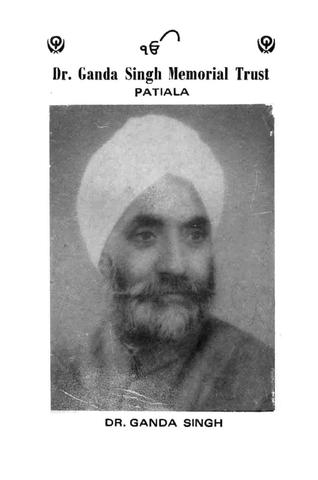 I have quoted a number of non-Sikh & Persian sources to disprove Siyar-ul-Mutakhirin. The original work was done by Fauja Singh, Ganda Singh, and Hari Ram Gupta among others which have been in the public domain for at least 40 years now. If someone continues to quote Sayyid Ghulam Husain's account written 107 years after Guru Tegh Bahadur's martyrdom and ignores the above accounts then either they need a lesson in history or they have a specific agenda. I hope this article's availability on the World Wide Web through SikhNet will make both Sikhs and non-Sikhs wiser on the subject.
I end the article on a positive note, remembering an obscure Muslim who served Guru Tegh Bahadur during his last days. The Sikh Encyclopaedia by Dr Harbans Singh mentions Khwaja Abdulla, a native of Mani Majra (near Chandigarh) and the keeper of the jail at Chandni Chowk kotwali in Delhi, where Guru Tegh Bahadur was detained under the orders of Mughal Emperor. Khwaja was a pious man and respected Guru Ji. He tried to mitigate the rigour of Guru Ji's incarceration as far as his official position permitted. After Guru Tegh Bahadur's martyrdom, he resigned his post and went to live at Anandpur, where he served Guru Gobind Singh, as a physician. His son, Ghulam Abbas, served under Nawab Kapur Singh as a physician during misl times.
References
Guru Tegh Bahadur, Martyr & Teacher by Fauja Singh & Gurbachan Singh Talib, Punjabi University, 1975
Sikh History from Persian Sources by JS Grewal & Irfan Habib, Published by Tulika, 2001
Later Mughals by William Irvine, edited by Sir Jadunath Sarkar, Calcutta, 1911
History of the Sikhs Vol 1 by Hari Ram Gupta, Munshiram Manoharlal Publishers, Delhi, 2nd edition, 1984T
Editor's note: Click this link to read the follow up article: Guru Tegh Bahadur & First Arrest - 1665