About a month ago, after the Sunday Diwan at Mata Tripta Ji Gurdwara, I heard that 7th graders in the Detroit metro area are going to visit Gurdwaras as part of Religious Diversity Journeys program. (Read about this here) I had read and participated in various diversity and adult interfaith events but hearing about this event impressed me as this interfaith program is unique in a sense that it involves middle school students. Such programs at the school level will be helpful in preparing students for life in our increasingly diverse society. It will promote greater understanding, awareness and knowledge concerning the many religions prevalent in the metro-Detroit area. As these students become adults, they are already going to be exposed to different faith traditions.
When asked about the details of this program, Raman Kaur Singh, President of the Interfaith Council said, this program is run by the Interfaith Leadership Council of Metropolitan Detroit, a faith based civic organization made up of visionary religious and lay leaders of many faiths whose shared values compel them to work towards a community that lives together in harmony. This Council runs many interfaith programs, one of them is called, "Religious Diversity Journeys".
Gurdwaras in Detroit and surrounding areas hosted more than 600 students from 7th grade (axe approximately 14 years) along with their parents to support Religious Diversity Journeys to Sikh Gurdwaras. More than 150 students along with teachers and parents arrived one morning at the Mata Tripta Ji Gurdwara Sahib. After the breakfast, they all were given an overview of Sikhism in the Diwan Hall. After this, students were divided into four groups to attend four breakout sessions of about 35 minutes each. The topics included Dastaar and the 5K's, Service Project, The Gurdwara and Gatka. During the Dastaar session, turbans were tied as well. An overview of Langar was also presented followed by Langar and question/answer session. Students also learned the importance of service by helping prepare the Langar.
Similar events were also held at Singh Sabha of Michigan Gurdwara in Canton and Rochester Gurdwara Sahib. As we have witnessed an increase in hate crimes over the past few months, such events will encourage Sikh community members in other States to become part of such programs in other States with the help of schools or attempt to start such interfaith programs at school level.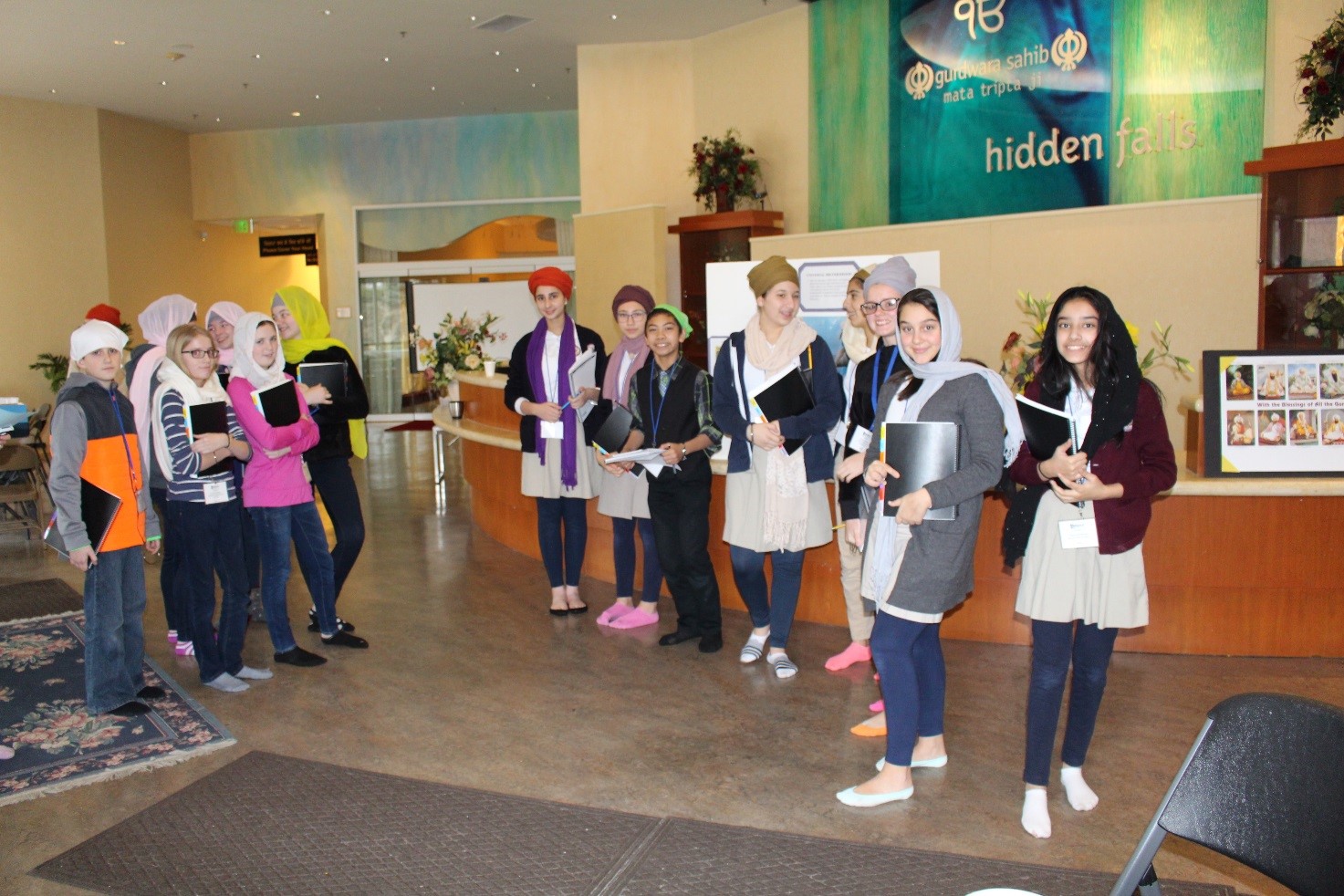 Students getting ready to go to a session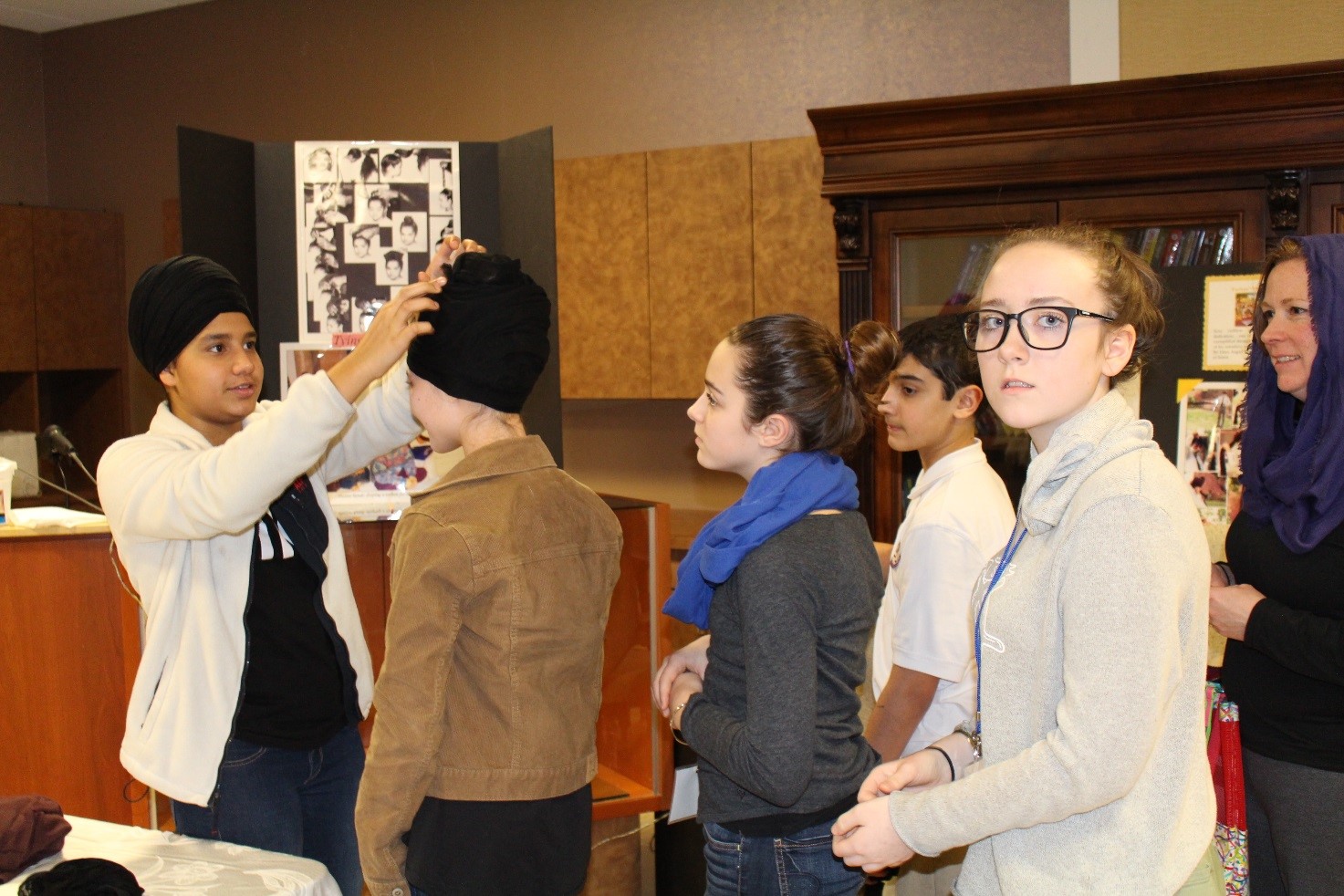 Turban Tying Session with others waiting in line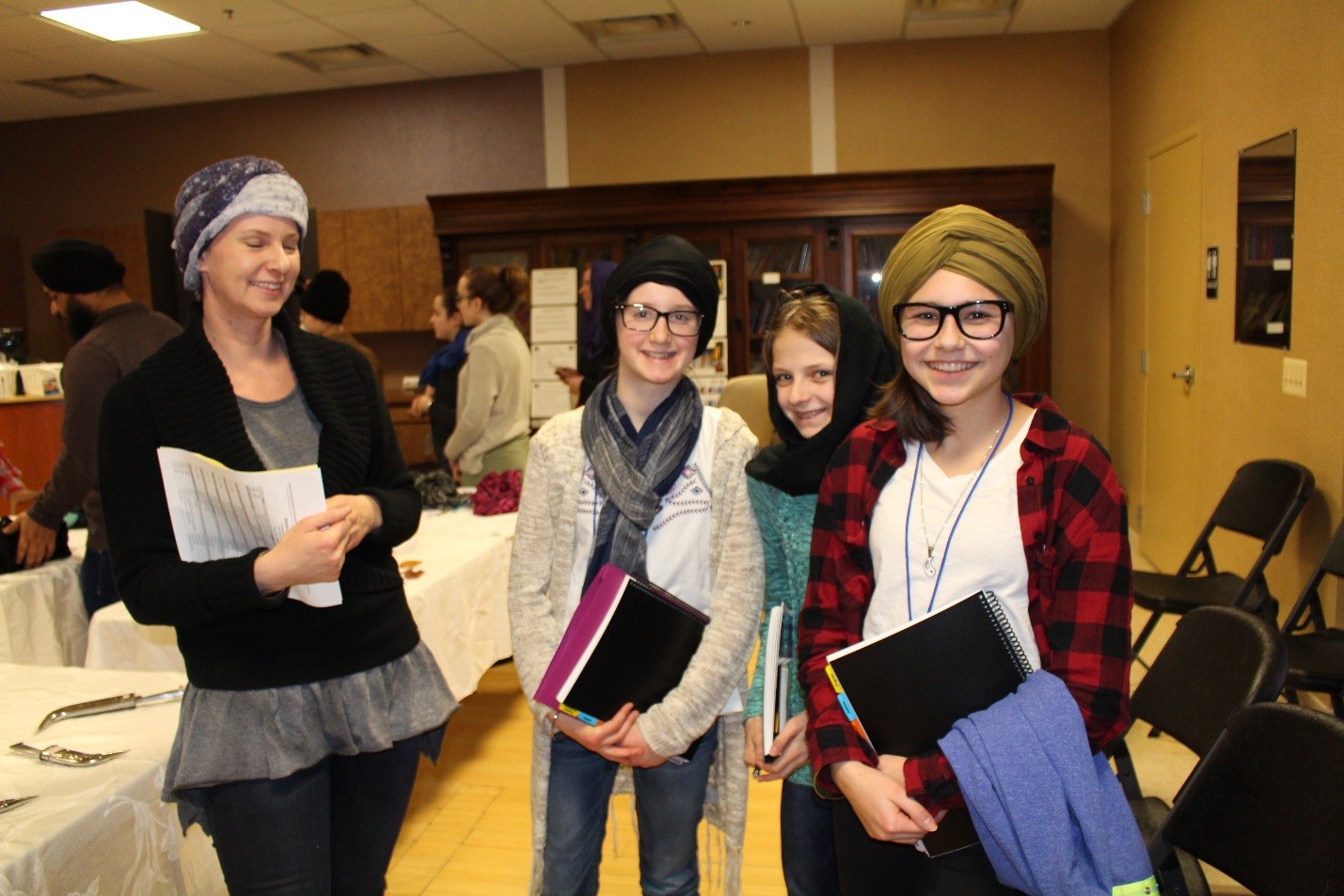 Visitors enjoying their newly tied turbans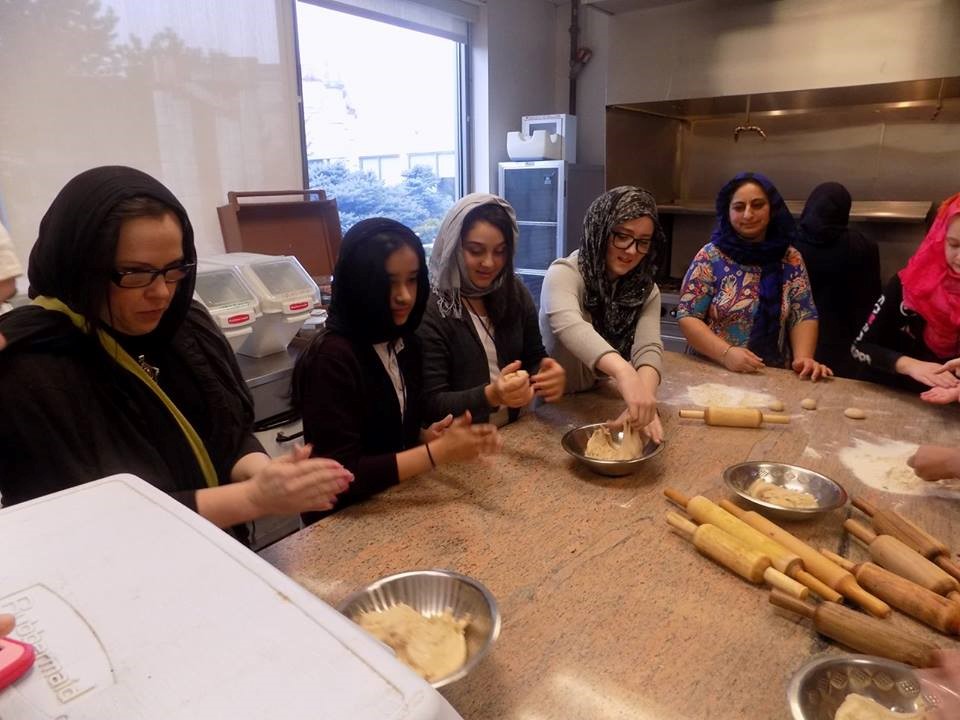 Langar Sewa: Helping prepare the rotis

Visitors listening to a presentation on Langar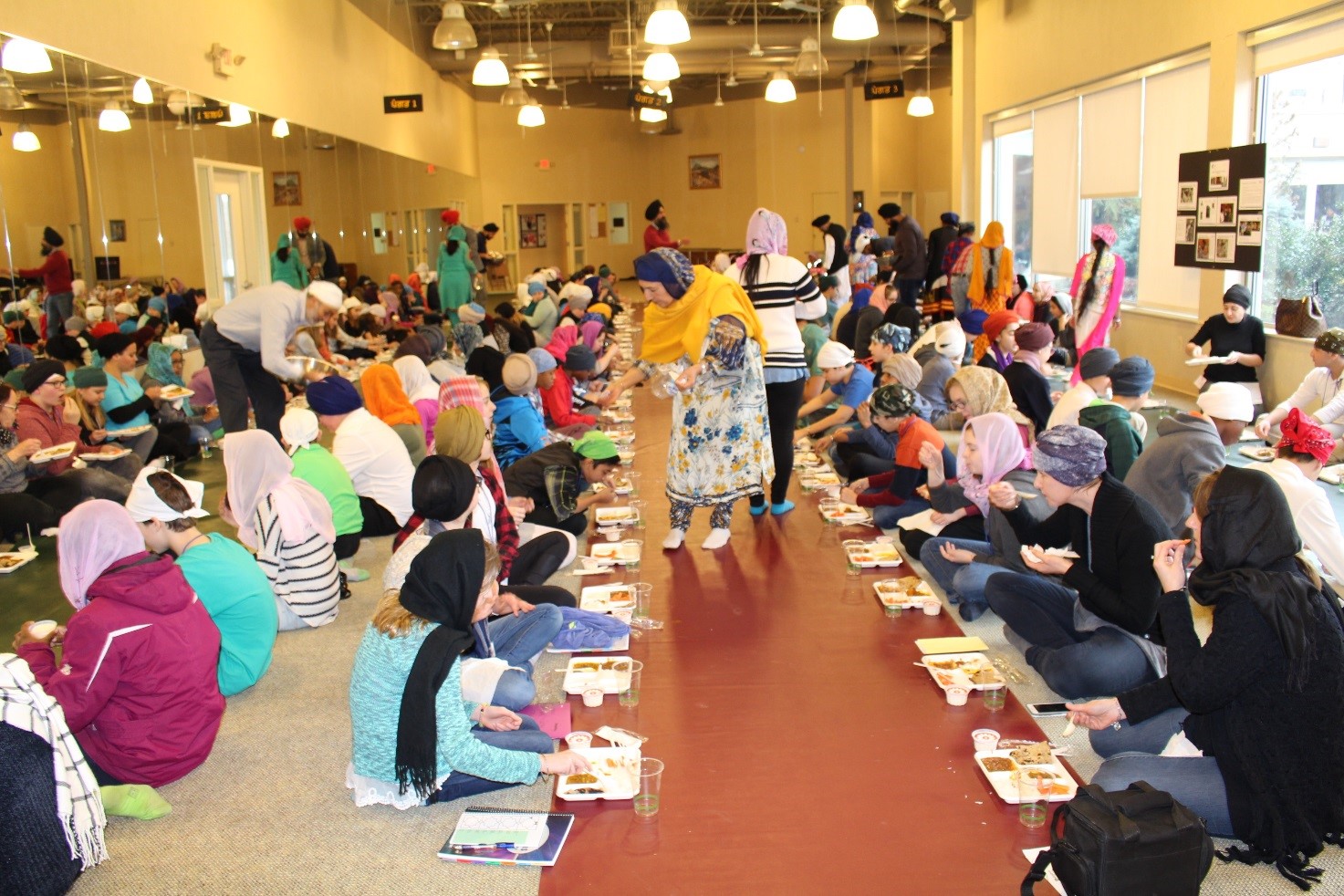 Everyone partaking of Langar