Sikh Community of Fishers support TSA Employees with donation and hot food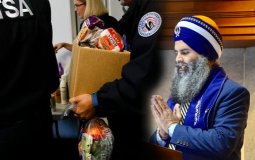 $5000 in gift/grocery cards and more $5000 worth of hot food will be delivered to TSA agents at the Indianapolis Airport on Monday afternoon, January 28, 2019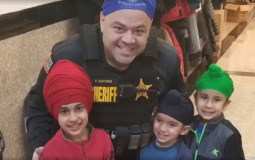 Mercer County Sheriff's Officer Pablo Santiago had become a big part of the free community kitchen, and helped expand it to areas of need.
The Price of Peace ~ "to save succeeding generations from the scourge of war."
Windsor Sikh Youth during its eighth annual food and clothing drive gathered over 8,000 lbs. of food, including more than 1,000 non-perishable food items that have been donated to the Unemployed Help Centre.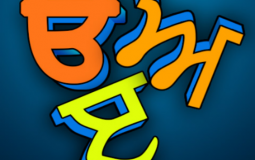 Three pronunciation guides in English, German and French to facilitate the learning of Gurmukhi.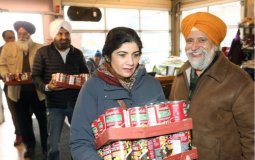 Three truckloads of food on Thursday were just part of the mountain of donations to Windsor's Street Help Homeless Centre this week by the local Sikh community.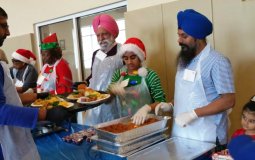 Sikh Community youth volunteers handed out cookies, bagels, cakes to the families after the meal at the exit door. Children were also given free toys donated by other charities. Volunteers from other faiths were also present there to serve.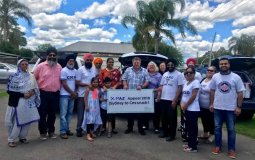 Sikh organisations, once again, came together to prepare and distribute Christmas Hampers
Pages