Editor's note: The idea for showing people that Sikhi is love came from the founder of Basics of Sikhi. Bhai Jagraj was in the hospital and was only being seen by family and close friends at the time. He expressed that people need to know it's all about love. The event went by Guru's Grace. This year it also was successful: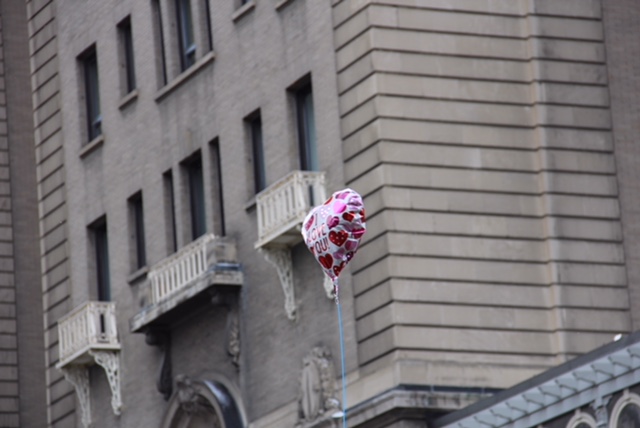 Love is a many splendoured thing…and it makes the world go round!  On Valentine's Day where love is celebrated across the globe, a group of young, motivated Youths from Basics of Sikhi  are also spreading the love – 'Sikhi is Love', through community engagement and Street Parchar in the city of Calgary!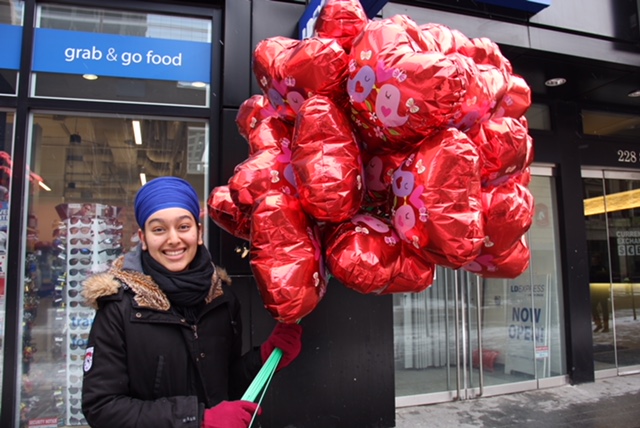 As Calgarians navigate their way through the busy downtown core, the Basics of Sikhi team is ready to greet them, cheeks aglowing, eyes glittering, hearts swelling with Sikh pride -  and with Pink and Red Balloons in hand!  
"We just want to spread the love and tell people who we are" said Yog Singh as he greeted Calgarians through the chilly temperatures on Stephen Avenue.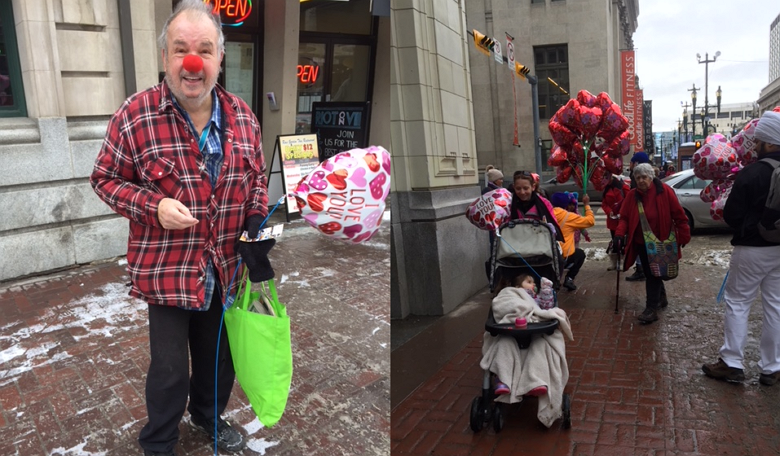 Avneet Kaur, one of the organizers, is a 20 year old Sikh Activist and the founder of the not for profit Naari to Niaari, an organization seeking to empower 12-17 year old girls through Gurbani and love.  Her motivation for braving a snowy winter day in Calgary is simple,
"Love is integral to the Sikh faith.  Sikhs are taught that love is the only way to connect to God in this life, and that's why we show love to all of mankind. We felt that sharing this message is the best way for Sikhs to be celebrating Valentine's Day."
Love for mankind – suddenly Valentine's Day has taken on a whole new meaning!   Let's shine a spotlight on the efforts of Youth who are seeking to spread the love for mankind by inspiring and educating others about Sikhi!  They are the Architects of the world they want to see - and with the unfiltered clarity of the young, they know how to use the tools of love and engagement.

As more seasoned folks, we understand the challenges a bit better.  With recent hate crimes experienced by faith-based institutions across North America, it is increasingly becoming apparent that safeguarding these institutions with cameras, fences and barricades isn't enough.  No, uninformed minds must also be safeguarded from ignorance and discrimination and this can only happen through community engagement, through messages of love, acceptance and belonging.  
These efforts are required now more than ever before, and Iet us applaud the Calgary Basics of Sikhi team for being so proactive!  After all, we are all part of the human race, and as part of our collective human experience, we just want to Believe and Belong – and because Sikhi is Love – Pink Balloons and Street Parchar is exactly what was needed on this cold, wintery day!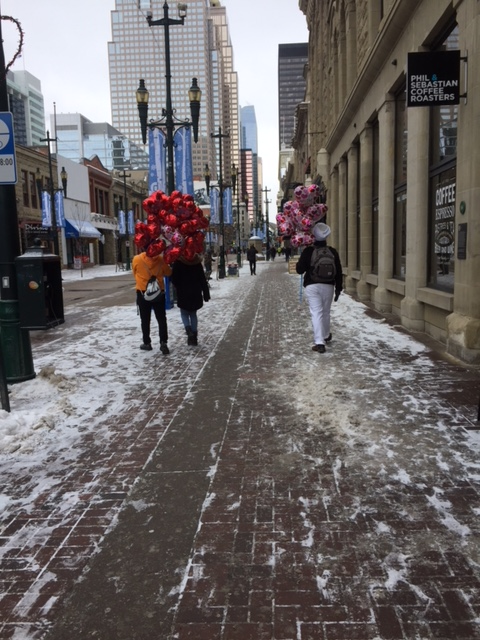 Related Article: The late Bhai Jagraj, founder of Basics of Sikhi, shared an intimate experience with the Divine which surely has to do with the inspiration behind 'Sikhi is Love'. Read the original article on that precious episode: Bhai Jagraj's Secret: Mother Waheguru