This past year the SikhNet team has been hard at work re-inventing the next generation Gurbani Kirtan app for YOU. We are super excited to make this first version available!
Because of your generous donations, we were able to hire a full-time app developer in 2017 to focus on bringing our SikhNet mobile GMC apps up to the next level. We also hired a full time manager for GMC content. He has been archiving and digitizing rare old Gurbani recordings and curating wonderful new content for us all to enjoy and discover.
In the new app it's a lot easier to discover new artists and kirtan, as well as browse and listen to our featured playlists organized by mood, time of day and genre. Every week we'll be adding new audio, and featuring new Gurbani content on the home screen.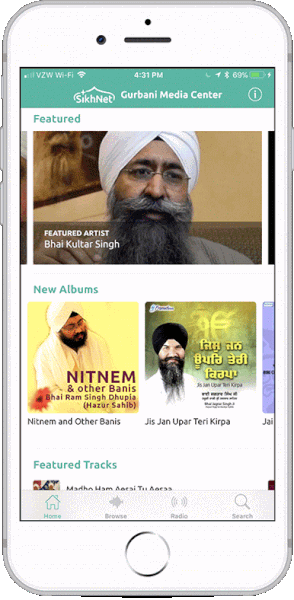 Viah Hoa! - Light Up Your Life with Gurbani
In 2017 over 50,000 people downloaded the GMC app and we now have over 27,000 active users per month. Over 2.5 million people used the website version of the GMC (Approx 230,000 people per month)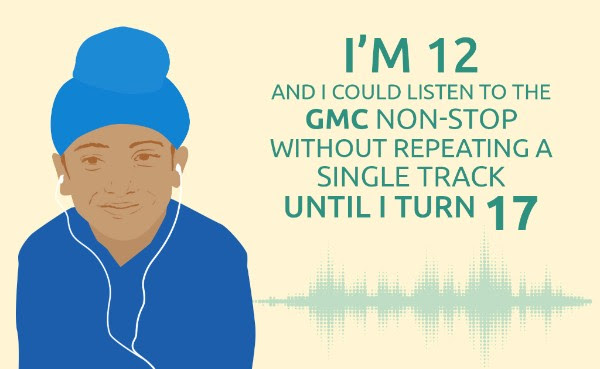 The Gurbani Media Center on SikhNet is the most popular and, to many, the most impactful service we offer. Over 40,000 hours of Kirtan and Katha by over 800 different Musicians at your fingertips! Each year, more people than ever access this rich online library of Gurbani kirtan and katha. Our free Gurbani Media Center smartphone apps and website have made this resource available to Sikhs all around the world.

Note: Older Android version available from Google Play Store. New Android version scheduled for Spring 2018 release.