Yoga Students in China Enjoy Learning about Japji Sahib
Yoga is becoming popular everywhere. Including China! Many yoga students in China have found themselves drawn to the study of Kundalini Yoga as taught by Yogi Bhajan. One of their favorite aspects of the yoga is chanting - in particular the practice of chanting Japji Sahib by Guru Nanak. Because of their curiosity about Japji Sahib, the Kundalini Yoga community in China hosted a workshop on the Naad of Japji from May 5-7, 2011.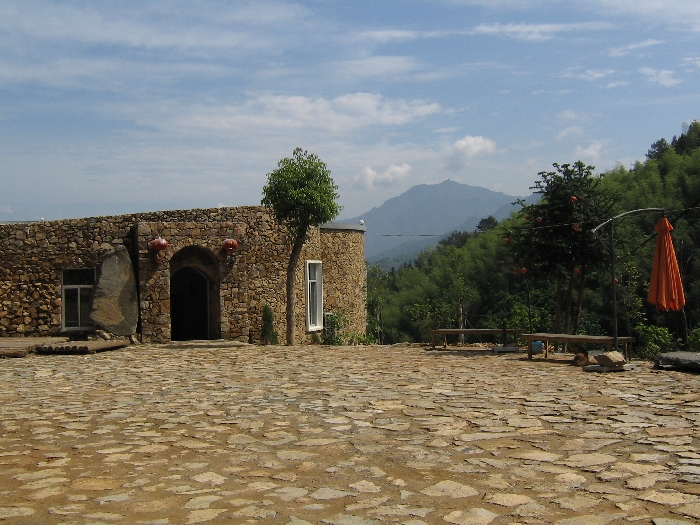 The workshop was held at the breathtakingly beautiful Ra-Ma-Da-Sa Center for Yoga, Meditation and Well-Being in the countryside of Fujian Province. Ek Ong Kaar Kaur Khalsa, who translated Japji Sahib under the instruction of Yogi Bhajan in 2003, was invited to lead the course. For three days, students from China, Japan and Australia gathered in this quiet mountain retreat to meditate on and understand the meaning of Japji. Much of the focus of the course was on the power of singing, chanting, and listening as a way to cultivate inner peace.
Guru Nanak's Japji Sahib shares a simple, profound and universal vision of life that people find meaningful no matter what their nationality or background. This was the same in China. As dedicated students of Kundalini Yoga, the participants experienced a deeper level of understanding about chanting, Naad and the mind through the course.


The workshop was organized by Sunder Singh Khalsa, the lead Kundalini Yoga Teacher Trainer in Asia, along with his team - Suraj Kaur from Australia; Toonie from Cambodia; and Angad Kaur and Kaitlin Liu from China.
The Japji Sahib workshop is one of many courses that this team has brought to the Ra-Ma-Da-Sa Center and to China. Other workshops at the center include The Art of the Gong; Conscious Pregnancy; Unlocking the Human Potential; The Maha Riddi Siddhi Meditation Intensive; and KRI Kundalini Yoga Teacher Training. The Ra-Ma-Da-Sa Center will be hosting their next KRI Kundalini Yoga Level One Teacher Training Immersion program in November 2011.


The center welcomes students from China and from all over the world to these workshops. For more information about the Ra-Ma-Da-Sa Center, visit www.ramadasa.org.